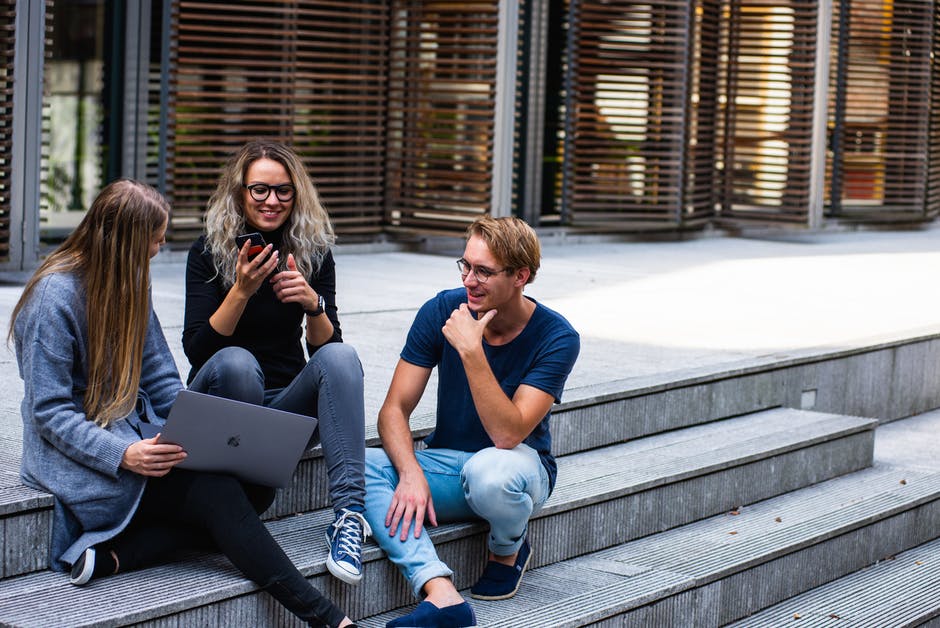 Expectations Have Changed: Top 10 Things Millennials Expect From Your Brand
Experts are expecting millennials to pass the Baby Boomers population by 2019. According to the Bureau of Statistics, this generation is spending almost 80 percent of what Baby Boomers spend. Between the population and spending growth projections, the millennial generation has become essential to the success of all brands.
Building your brand always requires that you market to your audience. Marketing to millennials demands more than a one-size fits all approach. Maybe it isn't the first time you have tried marketing to this generation.
Don't think that a prior successful marketing campaign can work for millennials. What does this generation expect from your brand? What is the best millennial marketing strategy for your product or service?
Not sure how to develop the right marketing strategy for this generation? We've got you covered. Here are the 10 top millennial expectations from today's brands.
1. Brands That Are Built on Values
Today, brands need to do more than offering a great product or service. Millennials expect brands to help the community. This audience will spend more on a brand that relates to their personal values.
Some of the most important values for this generation are honesty, compassion, and commitment to making the world a better place. They expect brands to showcase these values in public and online.
2. Ease and Convenience
The millennial generation is all in for instant gratification. They want everything fast, easy and convenient.
An example is how retailers such as Walmart, Amazon, and Whole Foods have added same delivery services. Also, the success of services such as Shipt and UberEats are signs that convenience reigns supreme with millennials.
3. Budget-Friendly Products and Services
The student loan debt crisis and low salaries have put millennials in a tough spot when it comes to their finances. They don't have a lot of money to spend like other generations.
This generation is always looking for products and services that fit their budget. You should consider offering pay as you go or other budget-friendly options for the millennial market.
4. Brands That Offer Experiences
Generations like Baby Boomers focused on buying the product. In contrast, millennials focus on the experience they are buying. They dream about traveling the world not in having the most expensive house or car.
The best millennial marketing strategy for this expectation is telling them your story. How will your product improve their lives?
Will their purchase help build schools or feed families? Remember this generation needs to know what change or experience their purchase will bring.
5. The Power to Choose from Many Options
Millennials want to be in control of their purchase at all times. If they are in the market for a product or service, they will compare their options online or ask their relatives and friends. When you are building your brand, it's important to consider what options you can offer millennials.
Some examples are on-demand packages, pay as you go, premium services, among other options. Look for options that give the customer control over their decision and purchase.
6. Connection to the Brand
This generation wants to feel connected to the brand. When building your brand consider developing programs to make a social impact.
Helping organizations can help you connect with the community and develop customer loyalty. An example would be a food brand joining Feed America to stop human hunger. Besides helping make the world a better place, it will show your customer that your company cares about everyone.
7. Social Media Engagement
Millennials are one of the biggest users of technology. They use social media all the time to engage with family, friends, and brands. Having social media pages for your products and services isn't enough.
This generation expects constant engagement on social media. Make sure to post and update your content on your social media pages. Don't forget to reply to their comments, your engagement will help develop customer loyalty.
Your content should relate to your audience and showcase what makes your product different. An agency such as MAD Group can help you develop the best social media millennial marketing campaign.
8. Brands to Use Technology Online and In-Store
Millennial's love for technology doesn't end in social media. They want to use technology to better understand products and brands. This generation wants to learn how the products work and how it fits their lifestyle.
In contrast with other generations, millennials prefer using personalized chat and in-store customer service. These expectations push brands every day to find ways to tailor their customer experience.
9. Engagement in the Product Development Process
Forty-two percent of millennials say they want to get involved in the development of new products and services for their brands. The typical product development process involves a company creating a product or service and praying it hits the mark with the market. Brands should try to engage with their millennial audience to get insight into what can be their next product or service.
Learning more about what millennials want can help create products that are already in demand when they hit the market. A great strategy is harnessing the power of social media for your market research.
10. Recognition of the Brand's Community
Besides a tailored approach, millennials expect to be recognized. Loyalty rewards and memberships are a great way to recognize this audience while building your brand awareness.
Consider using social media influencers and offering giveaways to get on the millennial radar. Recognition by the generation will promote brand loyalty.
Can Your Brand Meet Millennials Expectations?
Yes, your brand can meet the expectations of the millennial generation. The key to bringing in this audience is implementing the right millennial marketing strategies. How will your services or products improve their lives?
What is your company doing to make the world better? What is the story behind your services or products?
These are some of the questions that can guide your millennial marketing strategy. Don't forget to include ways to engage with the audience online.
Want to learn more ways to market your products to millennials? Check out our Marketing section for more insightful articles.