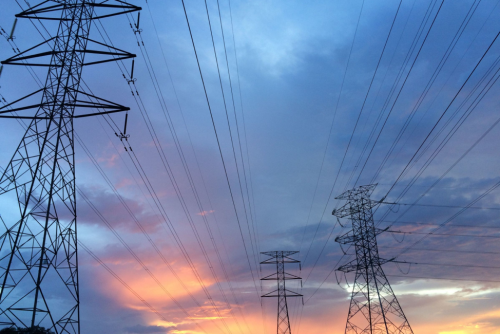 Energy Price Cap in the UK explained
Originally posted on http://blog.budgetpulse.com/energy-price-cap-in-the-uk-explained/
In the light of increasing energy expenditures and soaring utility bills, Ofgem, UK's energy regulator, decided to reveal the new energy price cap just ahead of the New Year. January 1st, 2019 saw a remarkable rendition to utility prices – thanks to Ofgem – which not only seems promising to energy providers but to the consumers as well.
It has been said that approximately 11 million households in Great Britain will get affected by the new energy price cap, albeit positively. According to reports, Ofgem adjusted the new energy price cap to a level of £1,137 a year for consumers who cater to pay for their dual fuel usage via direct debt. This requires suppliers to reduce their default tariffs to a level that is either equivalent or below that of the new energy price cap.
Can Households Benefit from The Price Cap?
According to MoneyPug, an energy comparison website in the UK, households on standard variable tariffs might benefit more as compared to those on fixed tariffs. Approximately a third of the UK's population has no idea about their tariffs or the details concerning their utility bills. This is because price hikes are either too depressing or too confusing to comprehend.
Most UK households, especially those in England, Wales and Scotland, are on standard variable tariffs or default tariffs. This makes them eligible to benefit from the new energy price cap in more ways than one. However, a majority of the households in the UK have never considered the idea of switching energy suppliers despite being on default tariffs, which is probably due to lack of awareness.
How Much Can Households Save From the Price Cap?
There are a lot of factors that come into play while considering the possibility of acquiring benefits from the new energy price cap. This new energy price cap is directly proportional to the expenditure of energy and is reinforced in accordance with the individual utilisation of energy units.
Annual savings also depend on the kind of tariffs you have and the way you pay your utility bills. Households that are on expense tariffs might save up to a minimum of £120 a year, while those that utilise a typical amount of energy in the form of gas and electricity on default tariffs get to save approximately £76 a year.
Can Households Save More After Switching Energy Suppliers?
While Ofgem states that the new energy price cap might lead to a decrease in the switching of energy providers, plenty of energy comparison websites such as MoneyPug in the UK say that this might become a concern. The price cap is all set to lead the households of UK towards a great horde of savings per year, but if they switch energy suppliers, they can save far more.
Alex Neil of 'Which?' agrees in favor of switching and therefore believes that the energy price caps might not be anything great. He believes the price cap to be a 'temporary fix' and encourages households to save money by switching their energy suppliers instead.
While everything seems to be going in favor of the consumers, Ofgem might revise its price cap in April 2019, and increase the price cap if things don't go as smoothly as planned. This might decrease the annual savings of a consumer who is on default tariffs and has never looked into the idea of switching suppliers after energy comparison.