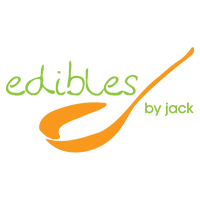 Edibles By Jack: Edible Spoons for All Culinary Lovers
Edibles by Jack, maker of edible spoons, has launched a new website with a free sample offer!
FOR IMMEDIATE RELEASE
Chelsea, MA, August 19, 2021 —  Edibles by Jack is excited to announce a better and easier to use website for professional caterers, restaurants, as well as creative home cooks.
What exactly are edible spoons? Well, they are completely consumable cracker spoons, and they are delicious! These spoons come in 18 flavors, savory or sweet. They are available in mini and regular sizes. Gluten-free options are also available. These will make even the simplest hors d'oeuvres become showstoppers.
Read client testimonials, peruse tons of recipes … expand your repertoire.
The new site is filled with photos, recipes to pair with edible spoons, and new concepts that you could add to your menus immediately. Read about the Journey of Edibles by Jack on this improved site… It's an amazing story.
For a limited time, visitors can request a free sample pack of 4 delicious flavors.
What are you waiting for? Visit Edibles by Jack today and order your free sample pack while they last!
About Edibles by Jack: Edibles By Jack offers innovative food items, edible spoons for caterers, restaurants, and individuals. The spoons are available in two Standard and Miniature sizes and 18 different flavors.
Media Contact:
Kristen Fields, Co-owner of Edibles by Jack
Email: [email protected]
Phone: 617-884-3791
Originally Posted On: https://syndication.cloud/edibles-by-jack-edible-spoons-for-all-culinary-lovers/