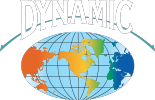 Dynamic Manufacturing Inc. Named a 2020 Supplier of the Year Winner by General Motors
FOR IMMEDIATE RELEASE
Hillside, IL, July 23, 2021 – Dynamic Manufacturing Inc. was named a GM Supplier of the Year winner in General Motors' 29th annual Supplier of the Year awards.
GM recognized 122 of its best suppliers from 16 countries for performance in the 2020 calendar year. The annual awards highlight global suppliers that distinguish themselves by exceeding GM's requirements, in turn providing GM customers with innovative technologies and among the highest quality in the automotive industry.
This is the 22nd time Dynamic has received the award.
"As GM works to achieve a future with zero crashes, zero emissions, and zero congestion, we are proud to have innovative and dedicated suppliers around the world as partners in this mission," said Shilpan Amin, GM vice president, Global Purchasing and Supply Chain.
"Throughout a challenging year, our suppliers have shown resilience and dedication in working toward our shared goal of long-term sustainability for our planet and the communities we serve while meeting our present needs," Amin said. "We are pleased with what we've accomplished together in the past year and we are excited by the opportunity that lies ahead."
The 2020 Supplier of the Year winners were selected by a global team of GM purchasing, engineering, quality, manufacturing and logistics leaders. Winners were chosen based on performance criteria in Product Purchasing, Global Purchasing and Manufacturing Services, Customer Care and Aftersales, and Logistics.
"Dynamic is incredibly honored to receive our 22nd Supplier Of The Year award from General Motors. Although we have won this prestigious award many times, the honor, thrill, and extreme satisfaction of a job well done is something none of our Associates or family ownership ever take for granted. To be acknowledged as the best of the best is both motivating and rewarding. I am incredibly proud of the hard work, determination, and passion the Dynamic team brings to our amazing culture day in and day out! We are elated that we continue to delight our Customers and forge long-lasting partnerships through our core values and beliefs as an organization," Johnny Bellantuono, Chairman and Executive Vice President of Dynamicing Inc., said.
About Dynamic Manufacturing Inc.: Dynamic Manufacturing is a family-owned and operated organization formed in 1955 by John Partipilo. Despite John no longer being with us, his family continues to honor his legacy while pioneering the future of the business. Dynamic focuses on high-quality remanufacturing of mechanical and electrical components, drivetrain parts, machining capabilities, and motorsports. Dynamic strives for extreme Customer satisfaction while maintaining industry-leading quality standards with an emphasis on an employee-focused culture. More information can be found at https://www.dynamicmanufacturinginc.com/.
General Motors (NYSE:GM) is a global company focused on advancing an all-electric future that is inclusive and accessible to all. At the heart of this strategy is the Ultium battery platform, which will power everything from mass-market to high-performance vehicles. General Motors, its subsidiaries, and its joint venture entities sell vehicles under the Chevrolet, Buick, GMC, Cadillac, Baojun and Wuling brands. More information on the company and its subsidiaries, including OnStar, a global leader in vehicle safety and security services, can be found at https://www.gm.com.
Media Contact: 
Dan Lewis, Director, Sales and Business Development
Email: [email protected]
Phone: (248)318-2069
Johnny Bellantuono, Chairman, Executive Vice President
Email: [email protected]
Phone: (708)397-4813
Originally Posted On: https://syndication.cloud/dynamic-manufacturing-inc-named-a-2020-supplier-of-the-year-winner-by-general-motors/