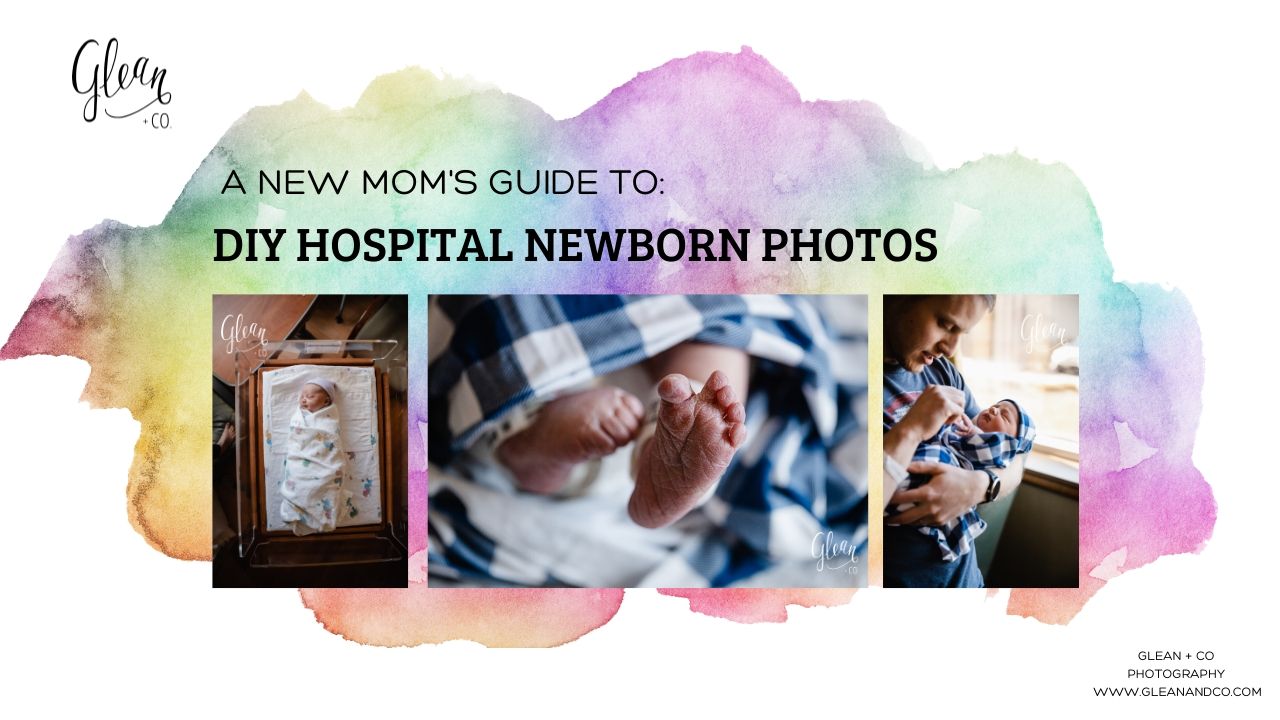 DIY Hospital Newborn Photos
Photo From Glean and Co.
Originally Posted On: https://gleanandco.com/diy-hospital-newborn-photos/
My little brother and his wife welcomed their first child a couple weeks ago, a baby boy named Haris. For months I had been planning his newborn photos from the colors he would wear to the custom puppy dog hat and everything in between. And then everything changed! The weekend she went into labor, Boise Idaho had yet to have a confirmed case, yet it was clear all around that this wasn't going away anytime soon. So, with little choice, I made the excruciating decision to cancel my trip to Minneapolis. And in the past 3 weeks I've been cancelling and postponing my clients sessions like crazy, missing out on 1st birthdays, hospital Fresh 48 sessions and newborns.
Newborn photographers aren't considered essential and of course, this is fair. But that doesn't stop my heart from hurting that I can't go photograph these new babies. That their mom's won't get those first family photos they were dreaming about throughout their pregnancy.
So in an effort to help my clients I put together a quick list of shots they could try to take themselves. And then today I put it into a format to share with the rest of you. You can Download your FREE GUIDE here. The guide includes professional tips and tricks to deal with difficult hospital lighting, getting the right settings and a detailed shot list with all of my go-to hospital images.
Professional photographers may no longer allowed in most hospitals because of health concerns, but that doesn't mean you have to miss out on capturing those Fresh 48 images of your newest family member.