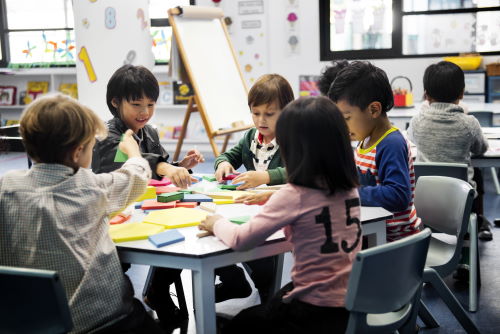 DC Child Care Options are Plentiful
DC Child Care Options are Plentiful, Finding the Right Fit Is Easier Than Ever Before
There was a time when it was really difficult to navigate your way around the byzantine DC child care options. Gladly, those days are over. Today, there are over 471 licensed daycare centers in DC. The city added millions of dollars to the DC budget in 2018 to increase the number of available centers and home-based childcare options for parents. The Office of the State of Education (OSSE) in DC works annually to increase the supply of child care services for infants and toddlers. A recent OSSE grant seeks to add a total of 1,000 new infant and toddler slots to DC's daycare supply by September, 2020.
The really good news is that there is no actual shortage of openings in daycare centers in DC. That may come as a surprise to parents who once found the search frustrating and time consuming. In the past, all a parent could do was ask around and use an informal network of friends, co-workers and family for recommendations for childcare. It wasn't uncommon to spend money and a tremendous amount of time visiting multiple child care development centers. There are now a number of sites created by parents and the government to help you search for just the right fit for your child.
Resources for finding best daycares in DC
A few of the most popular resource websites allow parents to search for daycare centers by address and compare centers on a number of factors. Factors can include hours, type of accreditation and whether they accept city subsidies. At CareLuLu.com parents can do a free personalized search by entering their zip code, child's age, their budget, the type of program they prefer. They can then search for options based upon the type of program offered, philosophy of the program (Montessori, Waldorf, play-based, etc.), language, religion, and special needs. You can read reviews, look at photos of facilities and even book an appointment online. CareLuLu was created by a couple who took a long arduous journey through the daycare system maze in DC. They realized that parents needed a central site for information.
Another site: winnie.com provides the same search information options as CareLuLu and uses the same format and filters to help parents find the right daycare center. Other options for daycare search and information include government sites such as gsa.gov.
DC Daycare by the numbers
Aside from the 471 OSSE licensed child care development facilities in DC, there are also:
364 center-based child development facilities
107 home-based child development facilities
26 facilities supporting Spanish language
252 facilities that accept subsidy vouchers
261 facilities that participate in OSSE quality program and are certified by the OSSE.
All of these facilities can be found at both CareLuLu.com and winnie.com.
If you have experience with any DC daycare centers, please share in the comments below.
If you have questions about daycare centers in the Georgetown area, please Contact Us. We are always happy to help.