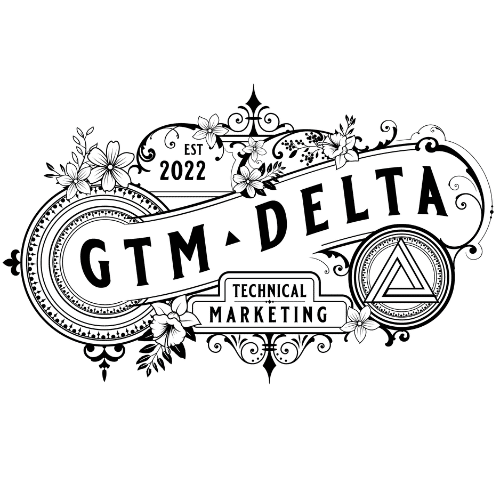 Converge Technology Solutions Joins GTM Delta and Myer Media for Premiere Las Vegas Event Experience
FOR IMMEDIATE RELEASE
Mountain View, CA, November 23, 2022— GTM Delta and Myer Media are excited to announce the addition of Converge Technology Solutions as a community participating sponsor for the new practitioner-focused media event. The Event will run from November 26th to December 2nd in Las Vegas, Nevada. Converge join an action-packed event featuring four days of insightful livestreams, expert panels, and networking opportunities with fellow practitioners and leading cloud and cloud-native influencers.
"Converge embodies the partner and customer connection. Ive been so impressed with the work Ive done with the Converge team for years," said Eric Wright, Chief Content Officer of GTM Delta. "So it was an easy pick when we looked for partners to drive a strong community and practitioner-focused event."
"The team at Converge Technology Solutions are top-notch technologists but founded in the idea of outcomes and objectives far more than just doing technology for technologys sake," said Jon Myer, Founder of Myer Media. ["Ive] enjoyed field events and other collaborations with Converge so this really feels great to include them as supporters to the event."
The premiere edition of the event will feature live content streamed from Las Vegas and online engagement with all the presenters during the event. It will also feature expert panels for public cloud, security and networking, data protection, cloud-native technologies. The entire event is focused on content by practitioners, for practitioners.
All event information, including live stream links and other information, is available at the GTM Delta event page and we look forward to seeing people in Las Vegas and online everywhere.
Converge Technology Solutions Corp. is a services-led, software-enabled, IT & Cloud Solutions provider focused on delivering industry-leading solutions. Converges global approach delivers advanced analytics, application modernization, cloud platforms, cybersecurity, digital infrastructure, and digital workplace offerings to clients across various industries. The Company supports these solutions with advisory, implementation, and managed services expertise across all major IT vendors in the marketplace. This multi-faceted approach enables Converge to address the unique business and technology requirements for all clients in the public and private sectors. For more information, visit convergetp.com.
GTM Delta is a leading technical product marketing startup creating highly engaging technical content using proven techniques to increase engagement, conversion, and discoverability. We create engaging content designed for technical buyers and users without the need for you to hire a full-time team.
Myer Media's natural podcast & customer review programs are the "secret weapon" that the worlds best tech marketers rely on to generate qualified sales pipelines. Jon Myer has become a leading technology-focused podcaster and content creator helping brands get noticed and engage with their target audiences.
Media Contact:
Name: Eric Wright
Organization: GTM Delta
Phone: +15136574145
Originally posted On: https://syndication.cloud/converge-technology-solutions-joins-gtm-delta-and-myer-media-for-premiere-las-vegas-event-experience/