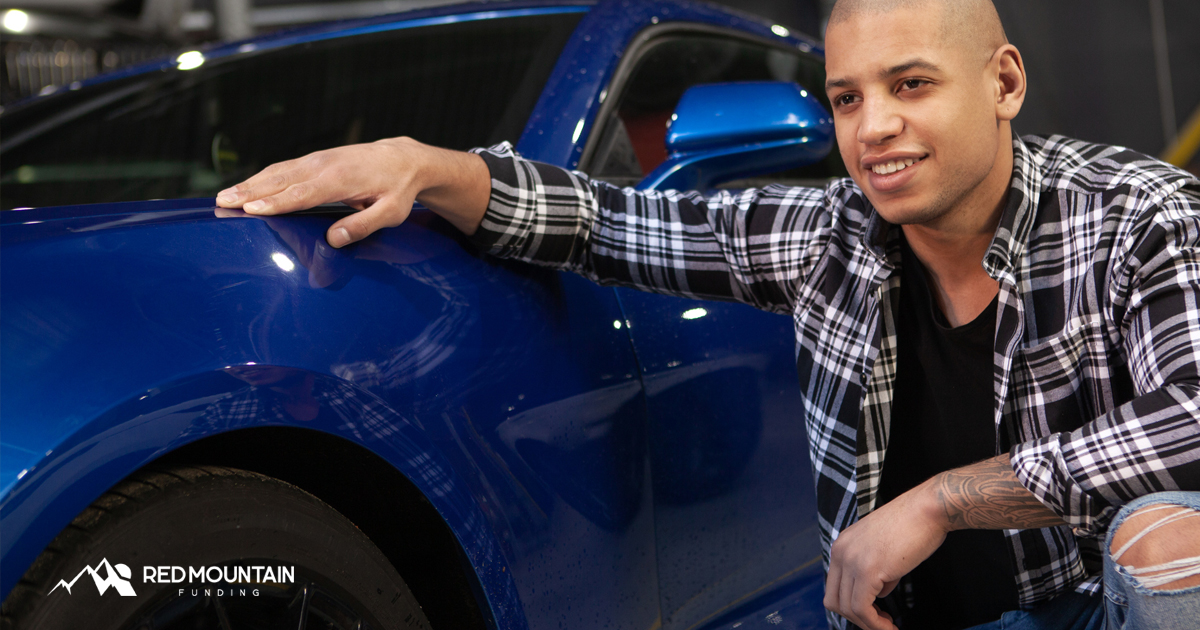 Cash Saving DIY Projects for Your Car
Photo From Getty images
Originally Posted On: DIY Projects for Your Car and Save Cash (redmountainfunding.org)
If you are looking for great ways to keep your car looking sharp while saving money, there are many simple projects automobile owners can do to improve the look and even the performance of their vehicles. It only makes sense to put a little elbow grease into making your car attractive and comfortable because if you are like most individuals these days, you likely spend a great deal of time behind the wheel. According to the U.S. Census Bureau, the typical commute for Americans is 26.1 minutes each way. This equates to about nine full 24-hour days on the road each year. When you consider that many drivers who live in the suburbs and work in urban centers drive an hour or more to and from work, that number can be more than twice as much. When you spend this much time in your car, you want it to look and feel good to drive. Keep these DIY tips and car accessory hacks in mind as you make improvements to your vehicle.
DIY Ideas for Your Car's Exterior
Install a backup camera
This is an easy project that you can do for around $100 if your car doesn't come equipped with a backup camera. You can find a tutorial from Car and Driver and Popular Mechanics online that details how to complete this project, and you'll be glad you looked it up if you have an older car. Although many of us learned to drive without a backup camera's assistance, this modern convenience makes parking easier. It helps you avoid bumping into small obstacles that you might not see otherwise. The aftermarket camera streams a wireless feed to a display in your rearview mirror, so there is no need for a computer control screen in the car. Automotive electronic mini projects such as this one are very popular among car and electronics enthusiasts and can add value to your car if you choose to sell it.
AUTO-VOX Solar Wireless Backup Camera
Rear Window Defogger Repair Kit
Rear window defroster repair
If your rear window defroster is on the fritz, you can save a lot of money by fixing it yourself. This is a bit trickier than some other DIY projects, but you can educate yourself with online tutorials and improve your visibility on the road all year long.
How to Decorate Your Car's Interior
There are so many cool things to do to your car interior if you use your imagination. There's no limit to the things you can change up, fix up, and customize. From dressing things up with new floor mats to covering your entire car ceiling with photos of friends, interior decorating can be as much fun with your car as it is with your home. Consider these popular ideas.
VICSEED Universal Car Phone Mount Car Phone Holder
Interior smartphone mount
You can purchase and install many mounts for your smartphone to make calls on your phone hands-free and use the phone's navigation system if you don't have one in the car. These products range in price, depending on where you purchase them, but discount stores often sell them for just a few dollars. If you want to take a truly DIY approach, you can make your own using duct tape, string, rubber bands, and a binder clip. This may not be the classiest-looking smartphone mount, but you can impress your friends with your ingenuity!
Auto Trim Removal Tool Set
Reupholster door panels
If you have fabric door panels in your car, you can probably pop them out and cover them with a material that suits your personality and gives your car a custom look. You can be as subtle or as quirky as you want with the many fabric patterns available.
Auto Center Console Cover
Console covers
You can buy console covers that dress up faded or worn consoles in cars showing the signs of age. If you are a crafty individual, you can also create your own console covers with fabric or faux fur.
Faux Leatherette Car Seat Covers
Seat covers
The great thing about car seat covers is that you can change them as frequently as you want. You can typically find them at very reasonable prices, and various styles can completely transform the entire look of your car's interior. If you know how to use a sewing machine, you can make your own seat covers that show off your talents and your unique flair for design.
Steering Wheel Cover
Steering wheel covers
This is one of the easiest ways to create a unique look for your car interior, as there are thousands of different designs on the market. If those options aren't enough, homemade steering wheel covers are also a fairly simple DIY project. When you cover your steering wheel, it often makes it more comfortable and keeps it cool on those days when the sun has been beating down on your interior.
Carpet Dash Board Cover Mat
Dashboard
If your car is an older model, your dash may be looking faded or worn from the effects of the sun's UV rays. You can purchase commercially made dashboard covers, but they are often a bit pricey. Talented DIYers, however, often choose to buy a bit of vinyl fabric and cover their dashboard using adhesive to hold the vinyl in place.
How to Decorate Your Car's Exterior
The possibilities for cleaning up and decorating your car's exterior are as varied as those for decorating the interior. DIY car projects such as adding unique bumper stickers, license plate frames, and new wiper blades are easy and can make your car more attractive and functional. If you want to dress up your car's exterior, consider some of these options.
Car LED Strip Lights
LED strip lights
These awesome light features can be used on the interior as well, but they are most popular placed in strategic places under the car to make it appear as if the vehicle is floating on a beam of light. It creates a modern space-age look that is sure to impress.
Microfiber Glass Cleaning Towel
Clean up headlights
If your headlights are looking old and foggy, they affect the overall look of your car's exterior. They also affect your vision while driving at night because they don't project as much light as crystal-clean headlights. This is an easy problem to remedy by using a microfiber cloth and a mild polishing compound. Some DIYers even skip the compound and use toothpaste to clean the hazy headlights. Be sure to apply a coat of wax after cleaning. You may also look into automotive lens wrap to add another layer of protection after cleaning your headlights.
Bondo Fiberglass Resin Repair Kit
Fix rusty spots around fenders and wheel wells
This DIY project is a little intense if you don't have any experience working with metals, but it certainly does dress up an older car showing signs of age. You will need products such as matching paint and Bondo to complete the task, but you'll be happy with the finished product.
Premier Trunk Mounted Bike Rack
Bike racks
If you're an avid cyclist, and you're looking for an exterior add-on that is both functional and attractive, consider adding a rooftop or trunk-mounted bike rack to take your bikes to nearby parks and trails. This also solves the issue of needing to rent bicycles when you're on vacation, as you'll be able to take your bike with you wherever you go.
No matter how you choose to dress up your car's interior or exterior, you can almost always save money by doing it yourself. These small projects help your car look nicer if it begins to show signs of age and express your own personal flair while making your commute a little more comfortable.