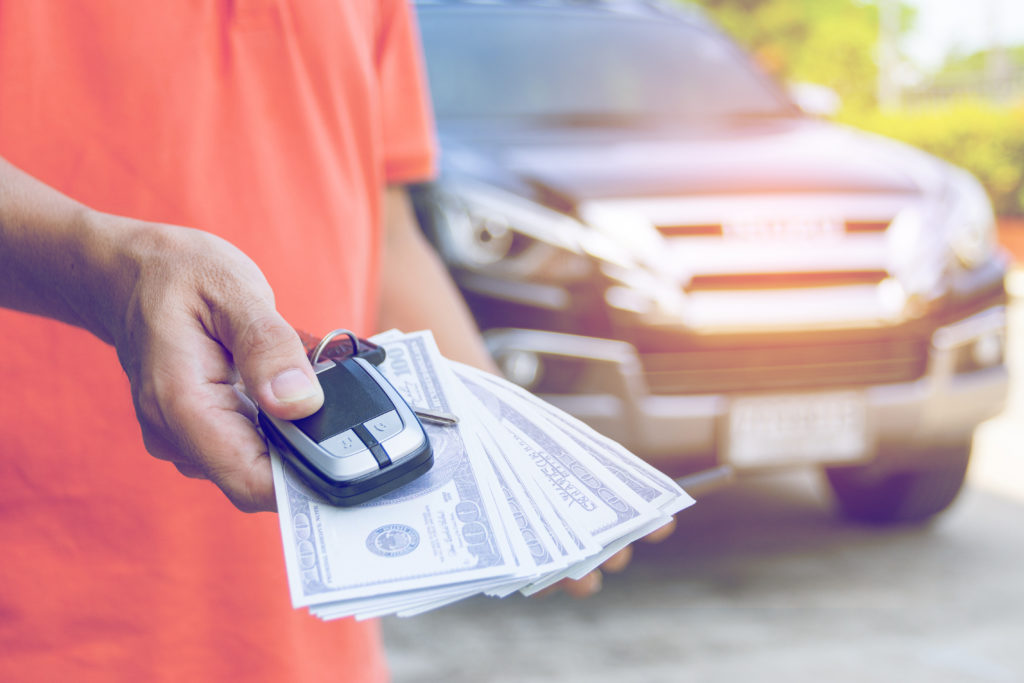 Cash 4 Cars
Originally posted on https://www.cashcarsbuyer.com/cash-4-cars/
Whether your car has seen its best days or you are desperate for cash, there are a number of alternatives open to you to obtain cash 4 cars.
If your car is in fairly decent shape, then you can take it to a car dealership and used it as a trade in on another car. However, if what you have is a junk car, then you have to pursue other alternatives.
Selling Your Car For Cash To A Second Party Buyer
One alternative is to sell your car to a private second party. You might be able to obtain a good deal of cash, but there is a whole lot of hassle in which you will have to get involved.
First you need to be sure that you have all the documentation to prove that the car is yours. This may include a title to the car and the car's registration. If you lost your title, then you may have to deal with your state's Department of Motor Vehicles to get a duplicate one. Some states allow you to obtain a duplicate title on the Department of Motor Vehicle's website. In other states, you may have to go to a DMV office with proof of identification to get the title.
Next, you need to find out if your state requires a bill of sale. If it does, you probably can get the necessary document from the DMV or other state government department.
Now that you have all the necessary documentation, then you have to find a buyer. You can place an ad in the local newspapers, in Craigslist, or in the AutoTrader.
Of course, you may have to spend some money to publish the ad. An ad for your car should include a method a potential buyer can contact you such as a phone number. You also should provide some details about the car including its condition.  You can also just put a For Sale sign on the car so people who pass it by on the street knows you are interested in selling it.
Once the ad is published and promoting your car, you may want to consider fixing things that might be wrong with it.
Of course, the cost of the repair will influence you in deciding if a fix is worthwhile. For example, if the problems you have with your car relates to the engine or transmission, then the cost of repair may not be worth the expense. However, if the problems are relatively minor including a burned out headlight or taillight, a few minor scratches, new tires, or a little detailing, then the expense may be worth it. The point is, you want your car to attract a buyer and make him want to buy it.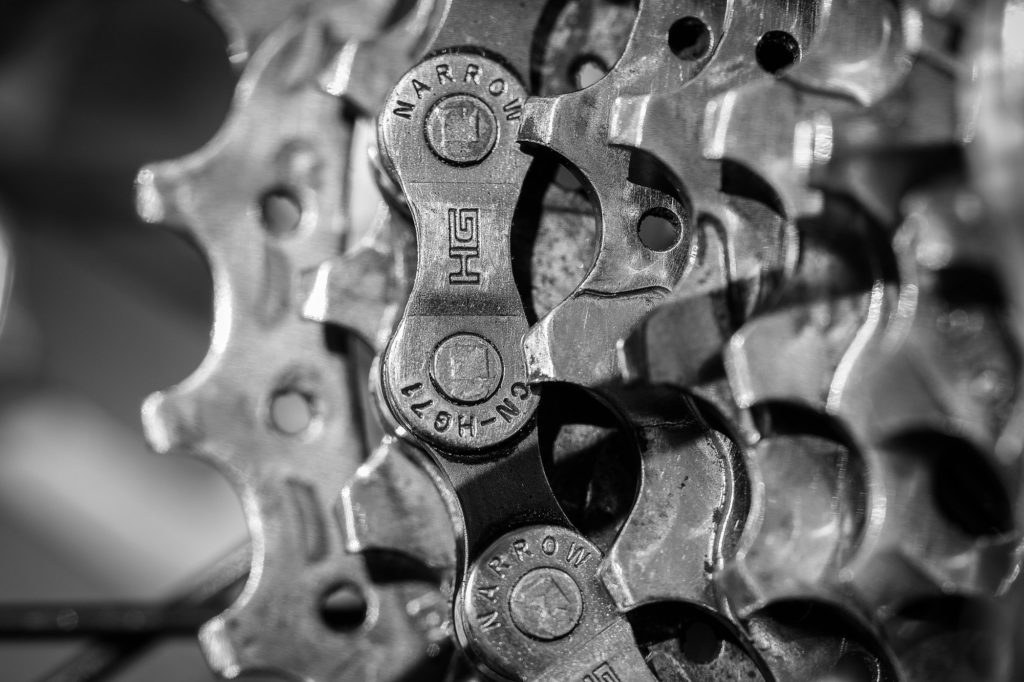 Then you will have to wait for the calls to come in. That probably means you should provide your cell phone number in the ad or on the For Salle sign so that a potential buyer can reach you wherever you are.
Taking the calls is another hassle you need to endure. You should probably engage the caller in a conversation about the car to determine that he is serious about buying it. You will also have to give him or her a ballpark figure of what you are willing to accept for the car. There may be some negotiations involved. This will also tell you if the potential buyer is serious about possibly buying the junk car.
No doubt you will receive a lot of calls. You will have to screen them and determine what offers sound good to you so that you can narrow down the number of buyers. Still, you may want to whittle down the list to maybe two or three possible buyers.
Next, you will have to arrange to meet the potential buyers so that they can inspect the car and kick the tires so to speak.
Before you meet any potential buyer you need to have a strong idea on what price to settle on. To determine the worth of your car you can visit the Kelly Blue Book website. The site will help you determine a fair price for your car.
You will need to clean the car inside and out and collect personal items that you may have left in it.
You should also contact your auto insurance provider to find out if they allow a potential buyer to test drive the car.
Once all of these issues have been settled, then its time to meet with potential buyers.
Select a public place where you can meet and bring someone with you.
Once you have met with the perspective buyers, then decide which one to sell the car to.
In the final meeting to actually sell the car, you need to bring all the necessary documentation that the DMV requires and you and the buyer need to fill out the back of the title and complete the bill of sale form you got from the DMV. Make sure that you get cash for the car. If the buyer wants to pay by check, that's okay, but don't give up the keys until you verify that the check is good. Close the deal and don't forget to take your license plates and notify your insurance company that you have sold the car. If there is any question concerning ownership of the car when the buyer drives away, then you could be in a lot of trouble. Avoid that problem by making sure that all the documents are properly filled out and delivered to the DMV and make sure that the insurance company understands that you are canceling the policy starting with the date you sell the car.
Make sure that you consult with your state's Department of Motor Vehicles on how to sell a car to be sure that everything is done properly, so you don't have to repeat some action or visit the DMV another two, three times or more before the issue is settled.
Cash 4 Junk Cars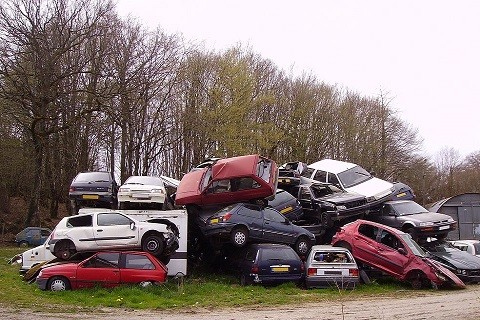 If your car is in terrible condition, but it is running and it isn't worthwhile to fix it or if your car isn't running at all, then you need some way to get cash 4 junk cars. You may not believe it, but there are businesses that will buy your car regardless of the condition it is in.
If your car is truly a junk car and it doesn't run at all. Then you could consider selling it to a junkyard or auto recycler. They are not the same thing.
A junkyard interested in paying cash 4 cars will buy it strictly for the metal. The owner or manager of the junkyard doesn't care about the parts or the awesome stereo system or other accessories you may have on it. He just wants the metal.
A typical car consists of 2,400-pounds of steel and 500-pounds of aluminum. A junkyard buys your car to scavenge that steel and aluminum. There are established markets that set the price for the metal in the car including steel, iron, aluminum and copper. Your car has exotic metals including platinum and palladium that are found in catalytic converters. These metals are valuable for reuse.
Again, the junkyard only wants the metals, nothing else. And how much they are willing to pay for these metals depends on supply and demand of the market. If demand is good and supply is low, then you may get top dollar for selling your car to a junkyard. However, if the demand for the metal is bad and the supply is strong, then expect to get less on your sale.
Car salvaging yards or car recyclers are more interested in the parts that make up the car. That could include the sheet metal that makes up the exterior, the parts of the engine and transmission, the plastic, vinyl and cloth of the interior and even the parts of your awesome car audio system.
Your car may be in bad shape and would not attract a great deal of money from a private buyer, dealership, or even a junkyard. However, if the parts of the car are workable and in fairly good condition and your car includes car audio products that can be salvaged, then you might be able to get some decent coin and can consider selling your car to an auto recycler or auto salvage yard and thus get cash 4 cars near me (you).
You can search for car salvaging yards or recyclers near you on the Internet. Simply type phrases in the search box of a good search engine like "cash 4 junk cars," cash for used cars," "cash 4 used car," "cars 4 cash," "cash for cars near me."
It is essential that you identify the auto recyclers or car salvaging yards in your area and call them. See what they offer for your car. Make a list of the yards that give you the best offers and then visit those yards so that they can see the car and give you a locked in cement price.
Of course, visiting a lot of car salvaging or car recycling yards can take a lot of time that you just don't want to invest. So there is another alternative.
If you have some do-it-yourself skills, then you can salvage the parts and accessories from your own car, take the booty to a near by car salvaging or recycler or to auto chain stores in your area and car dealerships that sell your brand of car and sell them. Once the parts are sold for cash, then you can sell the shell of the car to a junkyard.
Needless to say, that can involve a lot of work as well as time visiting the different potential buyers.
There is another alternative open to you that does not require you to go through any hassles at all. No cleaning and detailing your junk car, no drafting of ads, no search for a private buyer, no visits to the Department of Motor Vehicles, now repairs either major or minor, no anything.
There are businesses that you can find where you can sell your junk car for cash and there is no, absolutely no hassles. One such business is CashcarBuyers.com.
We want to buy your car. And you may get more cash for it than you think. And, the best thing of all is that there are no hassles to contend with. Simply start the process by visiting CashcarBuyers.com.
On our landing page you will find a form that asks for information about your car. Just provide us with:
The year your car was manufactured.
The make
The model
The odometer mileage
Your full name
Phone number
Emil address
The city and state where you live.
Then just click.
We buy any car manufactured between 2000 and 2018.  Wondering about "cash 4 cars near me?" Cash Cars Buyer has sites throughout the United States. So, yes we are near you.
If you are looking for cash for junk cars in New Jersey, then we are here for you. Our friendly representatives will go the extra mile to assure that you have a pleasant experience selling your junk car. The whole process is simple, convenient, and you aren't obligated to accept our cash offer. So you have nothing to lose for checking. No strings attached. We will buy junk cars for cash near you.
When we say that your experience selling your junk car to Cash Cars Buyer is hassle free, we mean it. We provide all the documents necessary to complete a cash for cars sale in New Jersey. And we don't need your title to do it. If you've lost or misplaced your title, there is no need to get a duplicate one from the New Jersey DMV.
We pick up your car for free and pay you cash 4 your car. You don't have to pay to run an ad in local New Jersey newspapers, in Craigslist, or in AutoTrader. No preparing your car for sale, no detailing to do, no repairs to make, no settling for lowball deals.
All the hassles can be avoided. And the transaction can be done quickly, as quickly as 24-hours after you visit our website to get your offer.
The vehicle's condition doesn't matter.
You know you can trust us because we have built a tradition within our industry. We have more than a decade of experience and we have bought cars from literally hundreds of satisfied customers in New Jersey.
We're bonded, licensed, and insured as a dealership. But since we are not a traditional a buy here pay here dealership we can make deals for your junk car that no dealer will be able to offer.
If you are looking for an honest and fair selling process for your junk car, then your best alternative is Cash Cars Buyer. We want to buy your car as much as you want to sell it. We urge you to visit the Cash Cars Buyer website to get started today