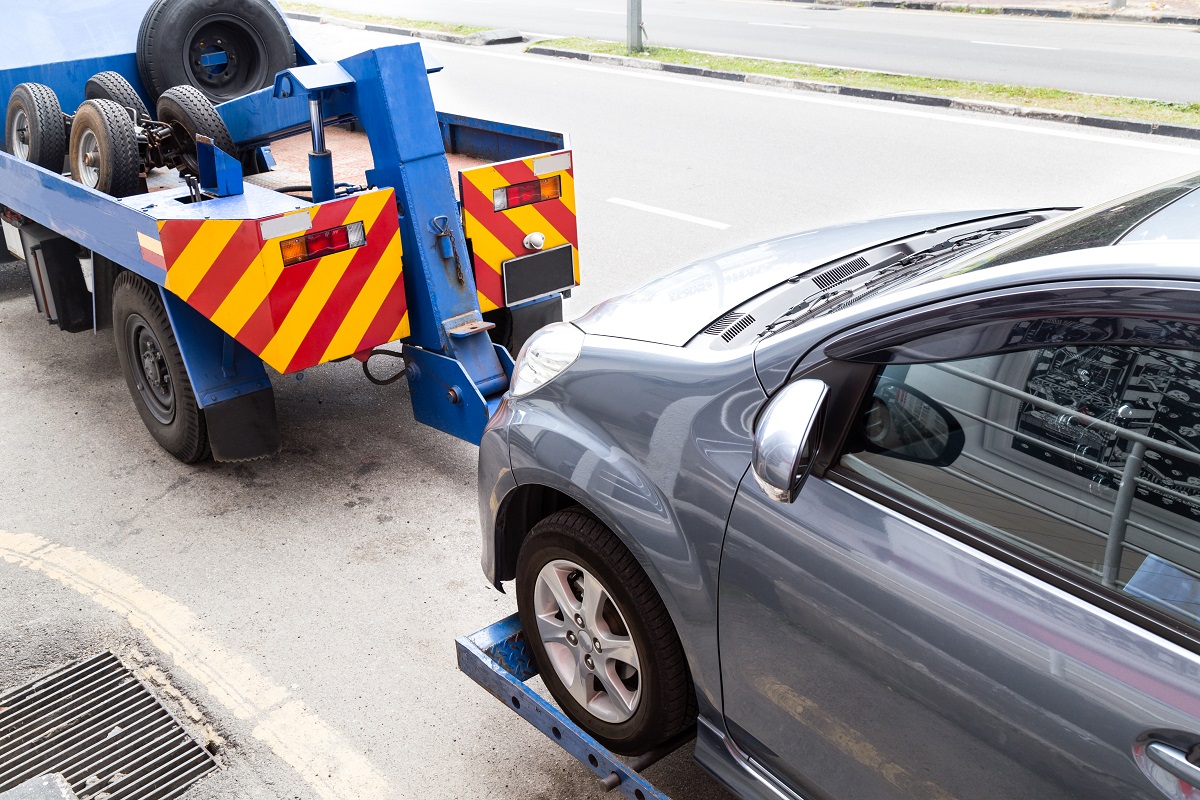 BUY HERE PAY HERE REPOSSESSION LAWS
Buy here pay here car dealerships offer no credit or bad credit loans, but they can also act as the finance company. Since BHPH auto dealers are acting as a seller and lender, they can have different terms than traditional lenders but still must follow the Truth In Lending Act (TILA). Under Regulation Z:
A lender must disclose the cash price of the vehicle,
The lender must disclose the amount left to be financed, and
The lender has to disclose any other portions of money that have been charged or will be retained by the lender.
According to AutoCreditExpress, "if you purchase a vehicle from a BHPH dealership, you will need to verify that the paperwork you receive is complete. If any document is missing or if any piece of information is omitted or improperly disclosed, you may seek legal recourse."
Repossession of Property
According to AZ Law Help financing happens when you purchase something but do not pay the full price and a creditor lends the remaining amount of money allowing for payments to be made over time. Your creditor will act as a guarantor and will take a security interest since they will take over the remaining debt owed. By Arizona law, if a debtor does not pay back their loan on time repossession may occur to recover the remaining amount owed. First, a notice will be issued informing you of the date and time a hearing will occur allowing you a chance to explain the situation to a judge and whether or not your vehicle will be repossessed. Under Arizona Law, failure to return the vehicle after a court order has been issued it can result in a Class 6 Felony. According to Bills.com, "A creditor has legal authority to seize your vehicle as soon as you default on your loan or lease. State laws differ, so you must read your contract to find out what constitutes a default."
Penalties for missed payments and repossession
The most common penalty for a missed payment is a fee but a pattern of missed payments can lead to a repossession of property. Regardless of the penalty, a creditor must follow the law and these laws can vary based on city, county, and state. In the case of Arizona, the Navajo Nation has its own set of laws governing repossession and missed payments.Several states allow for a vehicle to be repossessed the day you default on your vehicle loan with or without prior notice of the repossession. Once a vehicle is repossessed the guarantor will attempt to collect the monies owed on the vehicle by having a public sale of the vehicle. If the sale of the vehicle does not recover the full amount owed on the loan you could be issued a deficiency judgment meaning you still owe the remaining balance. According to the FTC in some states, a deficiency judgment may be overturned if a "breach of peace" has occurred typically meaning some type of physical force was used against a person or property like unlawfully entering a locked garage.
What should I do if I miss a payment
Everyone understands that life can be tough sometimes and even the best intentions can sour meaning creditors are no different. When you miss a payment is always best to contact your creditor and explain the situation as some may have programs in place for things like being laid off from work or an emergency medical situation. Even if neither of these situations is happening to you it is in the best interest of all parties to work together and come up with a plan that works for everyone. Creditors can work with you to lower your payments or give you an extension on an existing payment plan since a repossession is timely and costly for everyone involved.
Other options could be refinancing the entire loan with a different lender like a bank or credit union. Another option would be to take money out of savings or asking family members to borrow enough to bring the loan out of late status.
Options if your vehicle is repossessed
Repossession is a last-ditch effort on behalf of the creditor, but you still do have rights and it may be possible to have your vehicle returned. In many states, your property inside of the vehicle like personal computers, phones, or important paperwork must be returned undamaged upon request. There may have been issues with the repossession process like having a repossession happen after the statute of limitations or the car sold for an absurdly low amount of money. Since laws can vary greatly on location and situation it is best to contact a lawyer for legal guidance.
Buy Here Pay Here Voluntary Repossession
You can voluntarily turn your car back into the Buy here pay here car dealership as a voluntary repossession. Most BHPH dealerships do not report to the credit bureau, but they might sell your debt to a collection agency that does report to the credit bureau. According to Experian, "the car the dealership could sell any remaining debt to a collection agency that reports to one or more of the credit reporting companies. The account would then become part of your credit history. A collection account is very damaging to your creditworthiness and credit scores."
Buy Here Pay Here After Repossession
If your previous car got repossessed you can still purchase a car at a buy here pay here dealership. BHPH dealers do not worry about credit, rather, they want to make sure you live in the same state and earn enough income to make the payments.
According to SuburbanAutoFinance, "You can purchase a car from a Buy Here, Pay Here (BHPH) dealer. This may your best bet if you need a car immediately after your repo. These dealers typically do not run credit checks and only require a valid driver's license, residency verification and proof of income."
Other Buy Here Pay Here Repo Laws
The dealership that repossessed your vehicle must follow all buy here pay here repo laws including:
Law 1. Agents Must Inform Police
Agents repossessing vehicles must inform the police of their intentions to repossess your car. If you vehicle is missing all of a sudden, call the lender or the po9lice to find out whether your vehicle was stolen or repossessed.
Law 2. Agents Cannot Use Physical Force
Repo agents are not allowed to use threaten or use physical force while repossessing a vehicle. Also, they are not allowed to access a locked or fenced area, unless you give the agents permission. If you ask them to leave your property they will.
Law 3. Can't Damage Your Personal Property
Repo agents cannot damage your personal property. If they do, make sure and take pictures for evidence.
Law 4. Lender Must Give Notice
Did you the lender tell you they were going to repo your vehicle? They must let you know they are repossessing the vehicle and update you once it's been sold.
According to ConsumerLaw, "If the repossession agent didn't follow the law when they took your vehicle, it may be considered unlawful vehicle repossession."
How to Avoid Buy Here Pay Here Repossession
The number 1 way to avoid buy here pay here repossession is by making on-time payments. However, no one is perfect and sometimes people fall behind on bills. If you buy here pay here car is at risk of repossession, here are a couple of things you can do:
1. Go talk to the dealership
Most of the time the dealership does not want to repossess your car. They will work with you so you can get caught up on your payments. Most people just stop paying and don't say anything. This is the quickest way to get your car repossessed. If the dealership can tell you want to make things right they will usually work with you.
2. Get another loan
It's not the best decision to make but can help you get caught up on payments with the Buy here pay here car dealership that sold you the car.
3. Refinance Your Car
Got to a credit union or bank to see if they will take over the loan. However, you must have some form of credit or a co-signer if you have bad credit.
According to ConsumerWarrior, "the law provides you with options that will allow you to keep your car and get caught up on the payments over time and sometimes even significantly reduce the balance you owe."
Find A Buy Here Pay Here Dealership In Phoenix, Arizona
If a bank or credit union lender doesn't want to loan you money for a vehicle because of your credit, BHPH dealers are pleased to put you behind the wheel today. If you live around the Phoenix, Arizona area and are wondering if a buy here, pay here car dealer is the right choice for you, stop by In-Power Motors. We are a buy here pay here dealership in Phoenix, Arizona ready to get you in a car today!