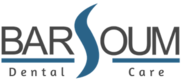 Barsoum Dental Announces Grand Opening of New Office in Upland, CA
Dental care provider announces grand opening event for new general dentistry practice in Upland, CA
FOR IMMEDIATE RELEASE
Upland, CA (April 21st, 2022) – Barsoum Dental Care, a general and specialty dentistry provider with offices in Upland and Chino, CA announced today the grand opening event for a new office at 450 North Mountain Ave in Upland, California.
"We've been lucky to be able to serve our guests at our 9th Street location in Upland for over a decade and as our patient base has grown, so has our need for an expanded space to serve them. With 16 new state-of-the-art operatories we feel we now have the infrastructure in place to continue to grow while still providing the level of service our guests have come to expect" said Dr. Maher Barsoum, lead practitioner and founder of Barsoum Dental Care. "We're thrilled to have the opportunity to continue to serve our guests from the Upland community and expand our service options to provide quality dental care to our patients and their families."
The grand opening event will take place Saturday, May 28th, 2022 from 12-3pm at the new location at 450 North Mountain Avenue, Upland CA. Raffle prizes will be held for guests of the event and the company will be providing full catering services to those in attendance. Members of the staff and leadership team will be on hand to answer questions from the public and provide informal tours of the new facility.
According to office manager Magda Yacoub: "This will be a great event for the staff, our patients and any of the general public who choose to join us at the grand opening. It's a testament to the hard work and dedication of the staff at both our current Upland office and our sister office in Chino that we've been able to join these communities and expand our services in the area. "
Patients and staff at both locations, as well as the general public, are encouraged to attend the event as an opportunity to meet the doctors, dental specialists, front office and support staff as well as tour the new facility and partake in food and prize drawings.
About Barsoum Dental Care: Barsoum Dental Care is a highly-reviewed family, cosmetic and specialty dental provider with offices in Chino and Upland, CA. With a large team of in-house professionals including general dentists and specialists, Barsoum Dental has been serving patients of the Chino, Chino Hills, Upland and surrounding communities for nearly three decades.
Press Contact: 
Steve Lepore
Marketing Manager
(310) 491-8361
[email protected]
Barsoum Dental Chino
14613 Ramona Ave
Chino, CA 91710
(909) 902-1708
Maher Barsoum DDS
258 E. 9th St
Upland, CA 91786
(909) 920-5222
Barsoum Dental Upland
450 North Mountain Ave
Upland, CA 91786
(909) 920-5223
Originally posted On: https://syndication.cloud/barsoum-dental-announces-grand-opening-of-new-office-in-upland-ca/