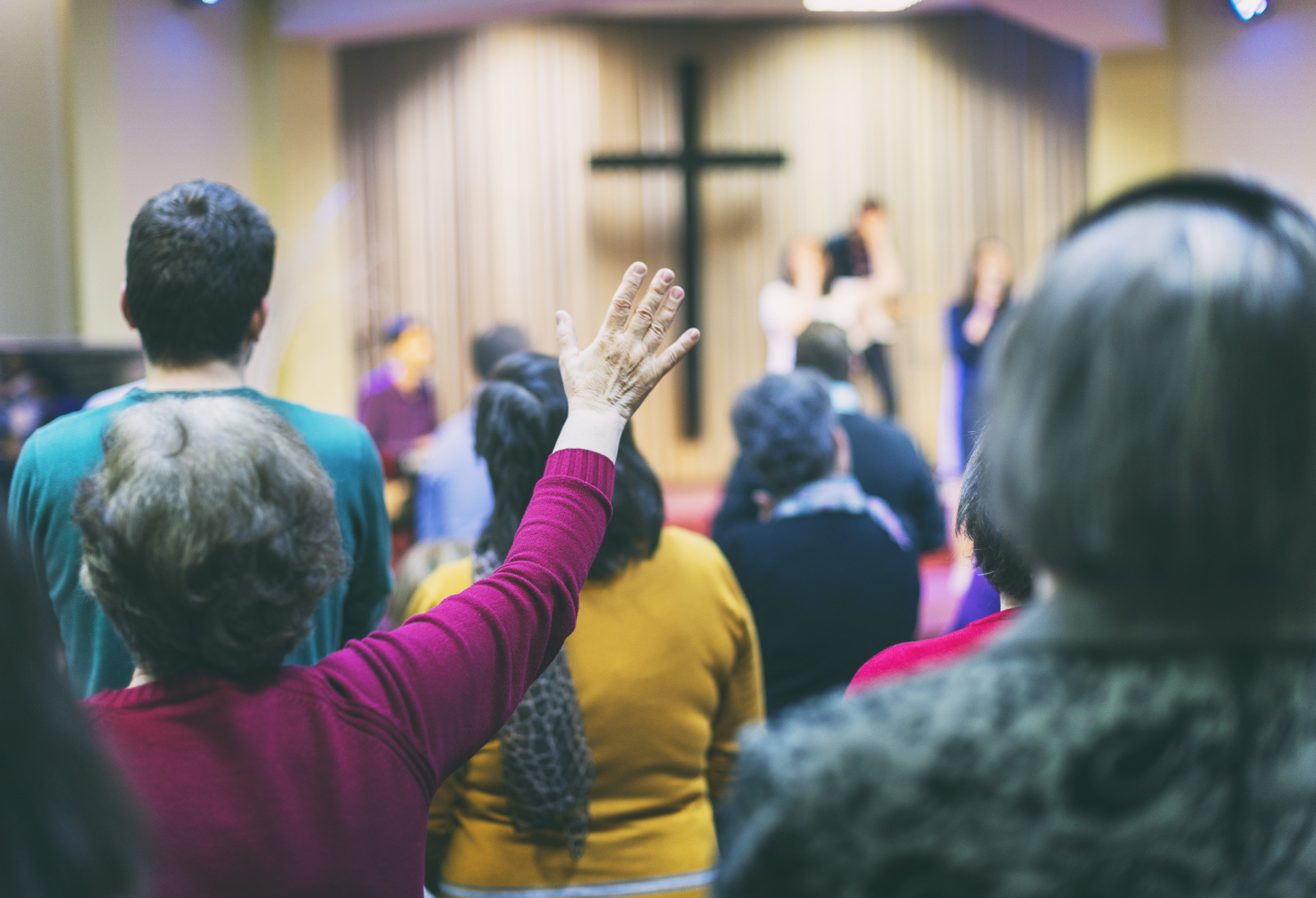 How to Choose a Church: 7 Tips Everyone Should Know
Whether you've moved to a new city or are looking for a change in scenery, finding a new church can be difficult.
Most faith-goers hit a period in time where they struggle to find a new place for worship. There are a lot of factors that play into finding the right home for you and your situation.
If you're going through this for the first time, here are 7 tips on how to choose a church for you to turn the page with.
7 Tips on How to Choose a Church
Here are a few pointers on what to look for during your search.
Ask for Referrals from Friends
Word-of-mouth is still one of the best ways to find truthful, unbiased information on places you aren't familiar with.
Don't be afraid to use your friends, family members, and even coworkers (at the proper time) for any recommendations on churches they're aware of.
You might be afraid they'll only push you towards the church they attend if you ask, but not necessarily. If their church isn't a fit, they'll know other people with different churches that they can direct you to.
If nothing else, this gives you a base of churches that you can filter down to places you're actually interested in trying out.
Visit Their Social Media/Website
There are few better ways to get a feel for a church's vibe before visiting a service than scoping out its website.
If you're looking for a more modern church then you'll definitely want to make sure they have a website and social media presence, as that's a clear indicator of a new-school church.
Try not to get sucked into the vibrant colors and eye-attracting pictures, and instead opt to read the church's mission, backstory, and beliefs. These will give you a sense of whether the church lines up with your ideal place of worship.
Compile a List of 2-3 Legitimate Churches
One of the most important things to prioritize when searching for a new church home is to find and visit a few legitimate contenders that line up with your ideals.
Make sure you aren't getting fixated on the first church that you visit — this isn't just a one-visit decision.
Visiting several churches will not only help you filter out the ones you know for sure aren't the right fit, but it also helps solidify which one is the right fit for you.
Take some time to sit down and have an honest discussion with your family and yourself about what key factors you're looking for in your next church. This will give you a checklist as you visit those that you are heavily considering.
Make a Schedule to Visit
Once you've visited the website of churches that you're interested in attending and have filtered your list down to a few places that intrigue you, such as Parkway Fellowship, it's time to check out service times.
The best way to organize where and when you'll visit each church is to visit the "service times" page of their website and mark in your calendar which churches you will be visiting on certain weeks.
Make sure you're visiting the church during the time that you will actually be attending service once you've picked a church home.
For example, don't visit a new church on a Sunday morning at an 8 a.m. service, if you generally make it out to church around 11 a.m. or if Saturday night church works better for your schedule.
On the flip side of that, if you see yourself attending service during the weekdays (such as Wednesday night service) then give yourself a week to attend each particular church and their different services you'll be utilizing.
Scope out the Community
A church isn't defined by the building that people gather into every Sunday, it's defined by the community within it!
Because of that, you'll want to optimize the time you spend visiting a church by getting a sense of the community around it.
When you walk into the church, don't just immediately head for the main auditorium and wait for service to start. Instead, hang out in the lobby and use your people-watching skills to survey the church's members.
Are people coming up to you and saying hello? Do the members have close and personal relationships they've developed with each other?
Remember, you want to find a church that you can attend and get involved with to find places to serve.
That means you'll become intertwined with the community and people of the new church you choose. Which is why studying the church's members and community beforehand is so important.
Do Research on Activities
One of the best ways to get involved, once you've decided on a new church, is by attending different activities and small groups that the church has organized.
So while you're testing out different churches, be sure to grab a bulletin and read up on the different initiatives and groups they have going on.
This will give you a great understanding of how the church allocates it's resources and also help you envision where you see yourself getting involved IF you choose that particular church.
Search for Staff You Can Speak With
What better way to get inside the mind of an unfamiliar church than to speak with someone that's on the church's staff?
There's nothing wrong with seeking out the Head Pastor, telling him that you're in the search for a new church, and letting him fill you in on why that church would be a great fit for your family.
If you'd like to find out a bit more about the executive side of the church, ask a volunteer if there's a church elder or deacon that you can speak with.
Wanting to know more about the youth ministries than what you found online? Then seek out one of the Youth Pastors and ask them about activities they're working on.
Find Your New Church Home
While there is no full-proof plan on how to choose a church, it's a great opportunity for a fresh start and a new outlook on your faith!
You might not know where to start looking, but a little research will set you down the path of finding your new home of worship.
Good luck on your search, and remember to be praying that God will place you in a new church that you can grow in for years to come!
For more great lifestyle advice, bookmark this site and check back often.