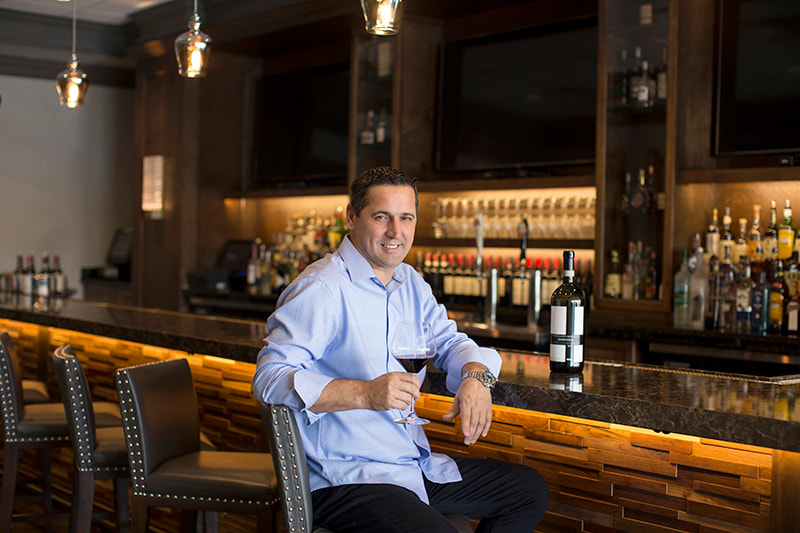 Amore Ristorante Wins Award of Excellence by Gaja Wine Ambassador
Originally posted on https://www.michellereedphotography.com/blog/amore-ristorante-wins-award-of-excellence-by-gaja-wine-ambassador
I was contacted by The Somm Journal's Executive Editor, David Gadd to photograph the owner ofAmore Ristorante, Stefano Ljikovic. ​The Somm Journal was featuring Stefano in their bi-monthly magazine. ​The SOMM Journal's editorial board is comprised of internationally-renowned wine writers, sommeliers and authorities, including Anthony Dias Blue as Editor-in-Chief, David Gadd as Executive Editor, and a team of top wine and hospitality industry writers. The publication has aligned with top wine associations, institutions and educators throughout the U.S. and abroad.
​The content for The SOMM journal includes coverage of artisan spirits, coffee, tea and food trends. The SOMM Journal is a true hospitality industry publication with an academic angle and close working relationship with educational institutions. Needless to say…I was psyched about this assignment!
Amore Ristorante's owner, Stefano Ljikovic received an Award of Excellence from GAJA Brand Ambassador, Francesco Balzano, with Southern Glazer's Wine & Spirits for their outstanding commitment to the GAJA wines.
The GAJA Winery was founded by Giovanni Gaja in 1859 and has been owned and operated by five generations of the Gaja family. Giovanni Gaja was the great-grandfather of Angelo Gaja, the Winery's current owner.
​
Currently, the GAJA Winery owns 250 acres of vineyards in Piedmont, located in the Barbaresco district (Barbaresco and Treiso) and the Barolo district (Serralunga d'Alba and La Morra).
Since its inception, the GAJA Winery has continuously evolved in ways that have always focused on meticulous care of and attention to the quality of its wines.
Stefano has been a fan of GAJA wines since he opened his first restaurant, Panevino in 1995, followed by a wine shop. Amore Ristorante proudly opened its doors in 1997 with a simplistic philosophy! Start with the freshest and finest natural ingredients, cook with passion, devotion and knowledge, and treat everyone as if they are the most honored guests ever to come into our homes. That is exactly how Stefano treated me during and after our photo session. In fact, once our photo session wrapped up, he sent me home with a amazing bottle of GAJA wine!
Step inside Amore Ristorante and take a culinary journey through Italy. Amore Ristorante is a Naples, Florida Restaurant specializing in fresh Italian Cuisine that's both traditional, and innovative. Fantastic meat and seafood pastas, veal, homemade desserts, daily specials, extensive wine list, and friendly service are the reasons why everyone enjoys the restaurant. Amore Ristorante is a perfect Naples, Florida Restaurant for intimate, special occasion, business and family dining.
​
The dining room at Amore has been created to reflect a warm, soothing, and relaxing Mediterranean surrounding, complemented by wonderful hand painted scenes of Italy, soft, unobtrusive music, and comfortable seats. The décor and atmosphere at Amore is only surpassed by our genuine friendly service and authentic Italian cuisine.
Amore Ristorante is open 7 days a week, and is located at 4681 9th St. North, Naples, FL 34103. Stefano is there every day greeting his regular customers by name at the front door. The next time that you are looking for a memorable dinner out with family, friends or clients, try Amore Ristorante, you won't be disappointed!