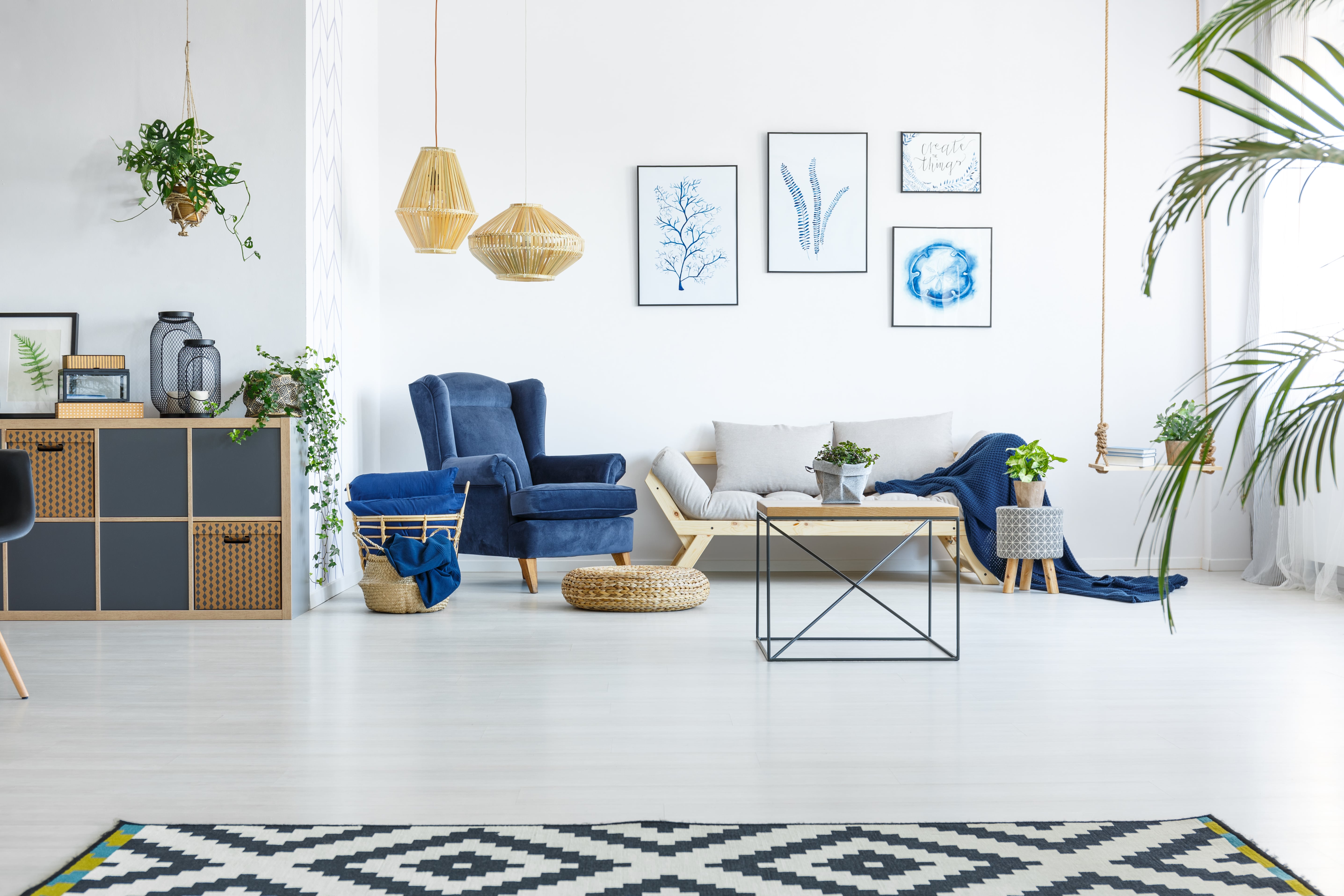 9 Steps to a Flawless Modern Home Renovation
Originally posted on https://allclimatepainting.com/9-steps-modern-home-renovation/
Creating a plan for a perfect modern home renovation isn't easy; but it can be made more simple with this guide.
Nearly everyone is familiar with modern home renovation horror stories. Maybe your neighbor injured himself while trying to repair a roof, or your friend's kitchen remodel was delayed several weeks because their cabinetry was suddenly placed on backorder.
It's easy to imagine all the ways that remodeling can go wrong.
Renovations are just as challenging as they are exciting. They require coordinating several moving parts – designing, permitting, demolition, and inspections to name a few – and the plan won't come together without diligent attention to detail, and a bit of persistence. Completion of the whole project really depends on lots of different areas progressing smoothly.
Avoid having your modern home renovation turn into a nightmare by familiarizing yourself with the steps that lead to a flawless finish.
The Benefits of a Modern Home Renovation
In today's housing market, it can be extremely competitive to find the perfect house for your family on the market. Because of this, it may be better for you (and your wallet) to remodel your home.
Not only do remodels add value to your house, but they also allow you to utilize as much space as possible, which is essential. A modern home renovation can create the perfect dream home that you can't find on the market.
This guide will help you plan your next remodel, stay on track, and finish smoothly so that your dream home can come true. Regardless of if you are planning a bathroom remodel, kitchen remodel, addition, or simple upgrades, this guide is for you.
Here are 9 steps to complete the most perfect, flawless modern home renovation:
1. Make a realistic plan
It's imperative to create a plan before starting any physical work on the space. Access the condition of the space to determine what exactly needs to change.
Is it just cosmetic issues such as repainting and updating appliances. Or are you looking to change the floorplan of the space by removing or adding walls.
Think about how much time and energy you have to dedicate to the renovation. If you're amidst other major life events you may decide to scale back your original plan; the same is true if you just moved in.
You may not feel like you can manage the changes and upheaval caused from a large remodel.
2. Establish and keep a budget
Determine how much you can comfortably spend to renovate your space, bearing in mind that more complicated work will cost more than simple aesthetic changes. It's a good idea to include 10 to 20 percent extra to cover unexpected issues such add additional repairs or last minute changes.
Several online tools are available to help you create a realistic budget. A contractor is also helpful because their vast experience gives them an idea of what to expect for certain price points.
Once you've established a budget it's important not to make any changes to your overall plan. Changing materials, paint colors, and even scheduling can alter your final budget.
3. Contact your insurance company and property appraiser
Depending on the scope of the renovation you may need to update your insurance coverage, and have your home reappraised.
Sometimes, a modern home renovation such as certain roofing and windows can greatly impact your insurance rates; most carriers issue discounts for safe or energy efficient materials. Remodels that include additions to the main structure impact insurance and property value.
Contact the organizations before starting work to learn their requirements. Each company will require different documentation to verify that the work was performed in accordance to their specifications.
4. Hire a contractor
For various reasons, many homeowners are inclined to tackle improvement projects on their own. But hiring a reputable company such as All Climate Painting and Remodeling is extraordinarily beneficial; they handle the day-to-day operations; work as a liaison between supplies, government departments, and technicians; and perform high-quality work.
Companies like All Climate Painting and Roofing simplify the renovation process making it less stressful for the homeowner. They handle all phases of the renovation including securing permits, scheduling and attending inspections. Their team orders the materials, completes the necessary labor, and updates you every step of the way.
5. Order materials and start demolition
It's smart to order materials well in advance of when you want to start work. Keep in mind that custom items will take longer to arrive than off-the-shelf items.
Before starting demolition make sure to quarantine the work area as much as possible. Doing so ensures that less dirt and debris are spread into other areas of the home.
Depending on the extent of your modern home renovation, and your budget, this step will be different.
If you're only including simple upgrades to your kitchen, such as repainting your cabinets, this step will be much simpler. However, if you're expanding your kitchen, the demolition will be a longer, more in-depth process.
6. Work completed behind the walls
Once demolition is complete ordinarily covered spaces are suddenly open. This is the time to do plumbing and electrical repairs, or add insulation. It's also usually a good opportunity to inspect the heating and cooling system including the ducts.
Plumbing and electrical inspections occur during this time. Those wires and fixtures can't be covered by drywall during the inspection process.
If you've hired a contractor then he or she will schedule those for you, but you'll have to schedule them and be present if you're doing the work yourself.
7. Paint then install flooring
Most people prefer to install drywall and finish the walls before working on the floors, but the reverse is okay too. Finishing the walls first prevents damaging the floor with paint or other chemicals.
8. Install cabinetry
By the time you start installing cabinetry the space really starts to feel finished. Upper cabinets are typically installed before lower ones.
They're easier to install that way because you won't have to reach over the lower ones.
9. Add the finishing touches
The final step of a modern home renovation is to add your own personal touches.
At this point in the process you should feel partly relieved because the chaos has ended and your space is useable, and partially excited because the space is brand new and you can't wait to start using everything. But it's important to take this time to walk through the space looking for details that might have been missed or need a bit of touching up.
Make sure things like the backsplash is installed and painted, all of the door handles have been installed and are working.
Check that prior work such as wall paint weren't damaged when furniture was brought in, and that all of your cabinetry has its handle attached. Now is also the time to add your personal decorations like portraits, light fixtures, and curtains or shades.
Final Thoughts
A modern home renovation is a complicated dance between several different areas, all relying on each other progressing smoothly to ensure a strong finish.
Many things can, and do, go wrong during home remodeling. But problems can be minimized by understanding the process ahead of time and being aware of likely traps.
The guidelines we described will help you realize your dream renovation, rather than just another remodeling nightmare.