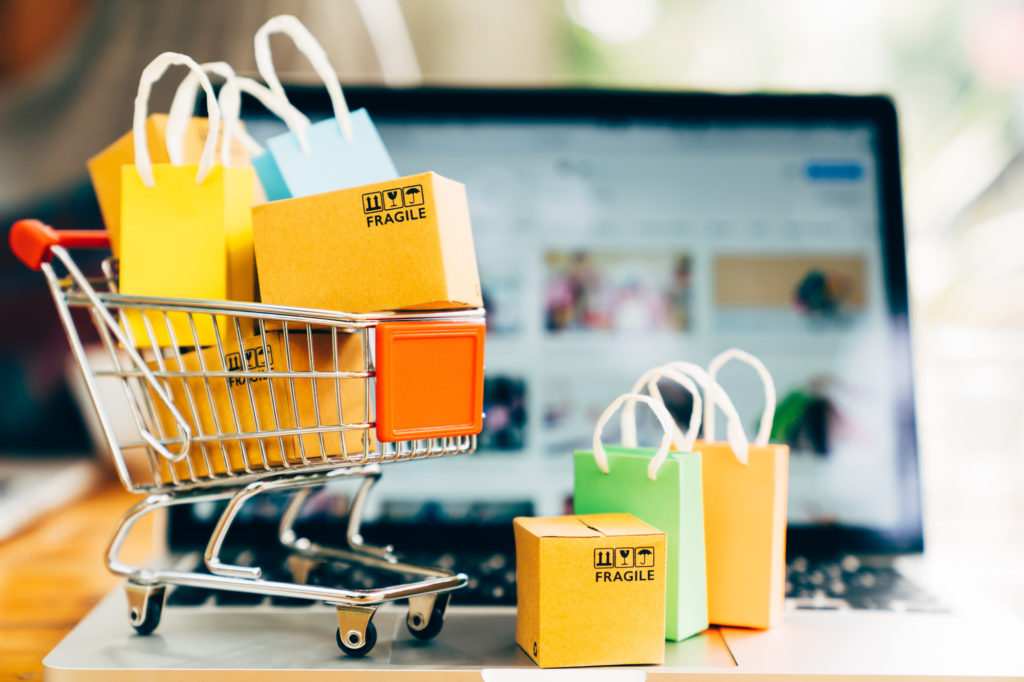 9 Shopify Tips to Learn Before You Start Selling
There are a lot of options available if you want to start an online store. The good news is there is one piece of software that's ahead of the pack.
Shopify is one of the most used eCommerce platforms in use today. Reports show that 31% of stores today use Shopify to run things.
If you're looking for help in getting your Shopify store up and running, look no further. Below are nine Shopify tips that will help you start your store the right way.
1. Don't Ignore Mobile Users
Getting a new web design is expensive. You might be tempted to save money and focus on only desktop users.
Doing this is a mistake.
Much of today's internet traffic comes from mobile devices. If your site doesn't display correctly for mobile users, then you're going to provide a bad experience to a lot of potential customers.
Your website needs to be responsive. A responsive site means that your design will change based on the screen size of your users. It won't matter what device they visit your website on.
2. Take Good Photographs
Shopify takes a lot of the hard work of creating an eCommerce store away from you. But that doesn't mean it won't take work on your part. You need to make sure you give great visuals of your products so your customers can imagine what they look like.
It's smart to work with a professional photographer to get this done. Get someone who specializes in product photos. They know how to create product images that will appeal to your potential customers.
3. Set Up Retargeting Pixels
Not all your visitors will buy the first time they visit your store. Most consumers like to do product research before committing to buy a product. Unfortunately, that means they may not buy from you.
You can get these visitors back to your store by putting retargeting pixels on your website. This tracking code puts every person that visits your store in a list.
When you want to advertise to your previous visitors, go to your advertising platform and create a retargeting campaign. These campaigns are cheaper and can provide a more significant return on your investment.
4. SEO Optimize Your Page
Google is one of the best sources of traffic you can get. If you do your SEO right, you can rank on the first page and get a lot of free traffic. But getting there isn't as easy as you think.
You need to properly optimize your website for SEO if you want to have a chance at ranking. This means you need to go through all your pages and optimize all your meta-information. These things include your title, description, and rich text snippets.
You want to create tags that engage the people doing searches. If you can appeal to what they're looking for, you're going to increase the chance that they click on your product.
5. Create a Fast Website
It's easy to overdo things when designing your website. You want it to look the best that it can. This desire leads many webmasters to create image-heavy websites that load slowly for consumers.
This is a severe problem if you cater to a lot of mobile users. There's no guarantee that they will have fast internet connections. If they visit their page, they could be left waiting for far too long.
You'll lose potential customers if this happens. Take time to do speed tests on your website to make sure it loads quickly for everyone.
6. Set up A/B Testing
The last thing you want to do is get everything set up and expect your website to perform at its best. There are always going to be improvements you can make. A/B testing is the process of finding these optimizations so you can increase your conversion rate.
You start by making one small change at a time to your website. It can be a change of color, text, button, or any other design element. Nothing is too small for you to test.
Once you make those changes, you can use heatmap and analytics software to test your changes. Once you have your data, you'll be able to learn which version of your site gives you the best results.
7. Start a Blog
Do you sell products in an industry that has a lot of questions from consumers? If so, you may be able to start a blog to help bring more traffic to your store.
Head to the Google Keyword Planner to research key phrases in your industry. Your goal is to find questions you can answer that get search volume.
As you continue adding content to your blog and growing your website's authority, Google will start ranking your posts. The more content you have, the more free traffic you can get.
8. Integrate With Google Shopping
You probably aren't going to get visitors to your store right away. If you're looking to test your product or a market, this is a problem.
The good news is that Google Shopping for Shopify allows you to connect straight to the Google ad platform. Instead of putting in your product data yourself, set up a plugin, and do everything automatically.
Once you finish importing your products, you can set your bids and start your campaigns. You'll be able to test your store right away.
9. Explore the Plugin Marketplace
There is a lot more to Shopify than what you get out of the box. There is an entire industry dedicated to creating plugins that extend the functionality of Shopify stores.
Make sure you browse the Shopify plugin marketplace to look for software that can enhance your store. There are plenty of free and paid options.
If you're hesitant about spending money, then try a free trial. Most paid software provides you at least a week to try their software before buying it.
Don't Ignore These Shopify Tips
Sure, you can click a few buttons and start your new store without a plan. But the chances are you won't get very far. Make sure to follow the Shopify tips above so you can get your new store up and running correctly.
If you're interested in learning more about how technology can streamline your business, our blog will help. Head back there so you can read our latest tips.