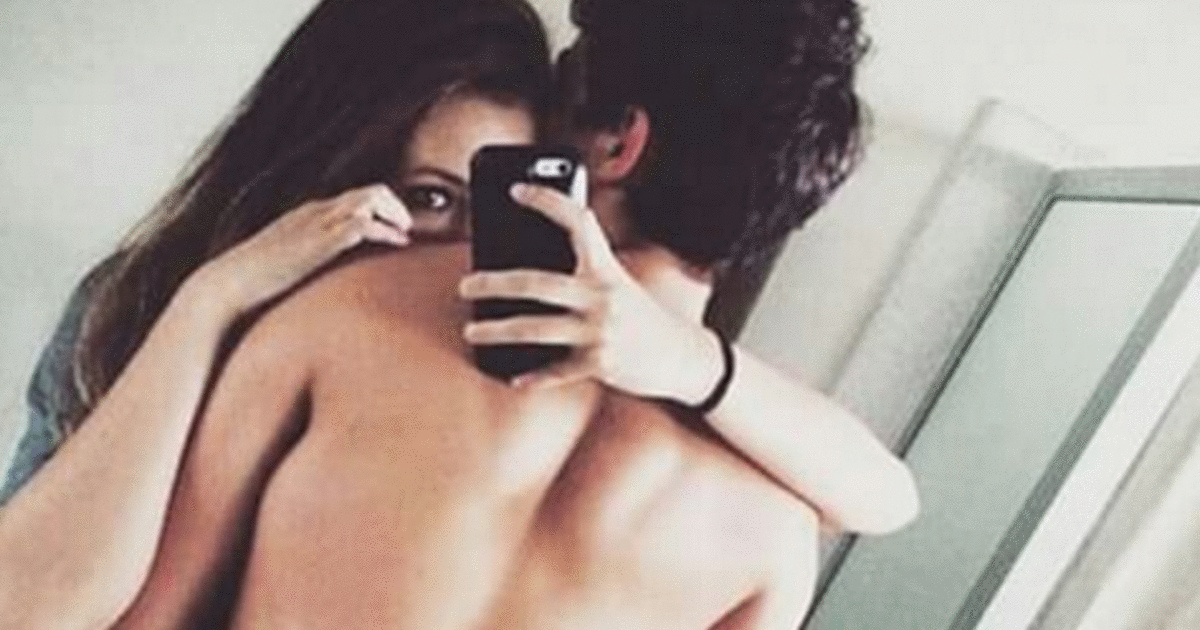 9 Ridiculous Apps That Will Tell You If Your Partner Is Cheating On You
Let's be real – there's no justification for spying on your partner, just like there's no justification for cheating. At the end of the day, spying on your significant other is unethical. Relationships are supposed to be rooted in trust, and without it, things can get messy really quick.
But if you don't care about that all that, there are a slew of crazy apps that can help you find out if your partner is up to no good. Here are 9 of them, in all their absolutely ridiculous glory:
Couple Tracker
If a relationship is built on trust, why not test that trust by agreeing to mutual spying? Couple Tracker is an app that lets both partners in a relationship spy on each other. Both partners have to agree to allow their phone activity to be monitored, and everything from text messages, phone calls, Facebook activity and GPS location can be accessed. The app can be downloaded from the Google Play Store for Android users.
Cost: Free
Download here. 
mCouple
mCouple is essentially a more intense version of Couple Tracker. It basically gives you unhinged access to all of your partner's phone activity, including text messages, phone calls, GPS location and even all his or her social media accounts. Like Couple Tracker, both partners have to give consent to be spied on by each other. Though, if you're crazy enough, you could actually download the app to your partner's phone without him or her knowing and be sneaky af.
Cost: Free
Download here. 
Photo cred -@mSpy
mSpy
mSpy is an app created by the same company that developed mCouple that takes spying to an even higher level. A monthly fee gets you access to your partner's contacts, text messages, call logs (with phone recordings), Skype calls, GPS locations, photos, videos, browser history and WhatsApp conversations. You can even use the software to block your partner's favourite "alone-time" sites…
Cost: $40/month (for real)
Download here. 
Find My Friends
Find My Friends wasn't necessarily developed for the purpose of spying, but when used right it could be a useful surveillance tool. Although it doesn't have as many intense spy features as the aforementioned apps, it can still provide the user with useful information on his or her partner's activity. Users can follow and track people using their iOS device. Sneaky users could turn off notifications on their partner's phone without them knowing so they can spy on their locations in secret.
Cost: Free
Download here. 
Mobistealth
Mobistealth claims to be the ultimate cell phone monitoring software currently on the market. It will require the curious partner to sneakily install the app on his or her significant other's smartphone, but once it's downloaded, several spy features will be available to the user. There's a stealth mode that allows you to monitor all activities on your partner's iPhone, Android and Blackberry, and you'll even have Mobistealth's customer service team at your disposal. Pretty crazy.
Cost: Free
Download here. 
Cheaterbuster
If you're weary that your partner may be on Tinder, there is an app to ease/fuel your curiosity. Cheaterbuster is a site that will indicate whether or not your partners have a Tinder account, or is active on it.  After you provide the website with some basic info on your partner (name, age, gender, etc.) it will supply you with the results.  These can include profile pictures, their last login time, and whether this person is seeking men or women.
Cost: $6.99
Download here.
Highster Mobile
Highster is a software that you can put on your partner's phone that will allow you to view their call logs, videos/pictures they have viewed, e-mails, GPS monitoring, and their text messages.  This software runs in the background of your partner's phone, so they will have no idea that you have installed it.
Cost: $69.99
Download here. 
Photo cred [email protected]
Spyera
This app will get you all the information you could possibly want.  Spyera offers a few features that other surveillance apps do not.  With this app you are able to check in on your partner even when they're not using their phone.  Spyera offers a "spy on camera" feature, which will secretly turn on both cameras and the mic on your partner's phone.  So you will be able to see and hear whats going when they have in-person conversations, rather than just conversations that take place over the phone or via text.
Cost: $63.00 per month (for a smartphone)
Download here. 
FlexiSPY
FlexiSPY will monitor your partner's Snapchat, Tinder, iMessage, KIK, Skype, Facebook and Facebook Messenger.  So if you suspect your partner is perusing someone else via social media, this may be the app for you to download.
Cost: $68.00 per month
Download here.