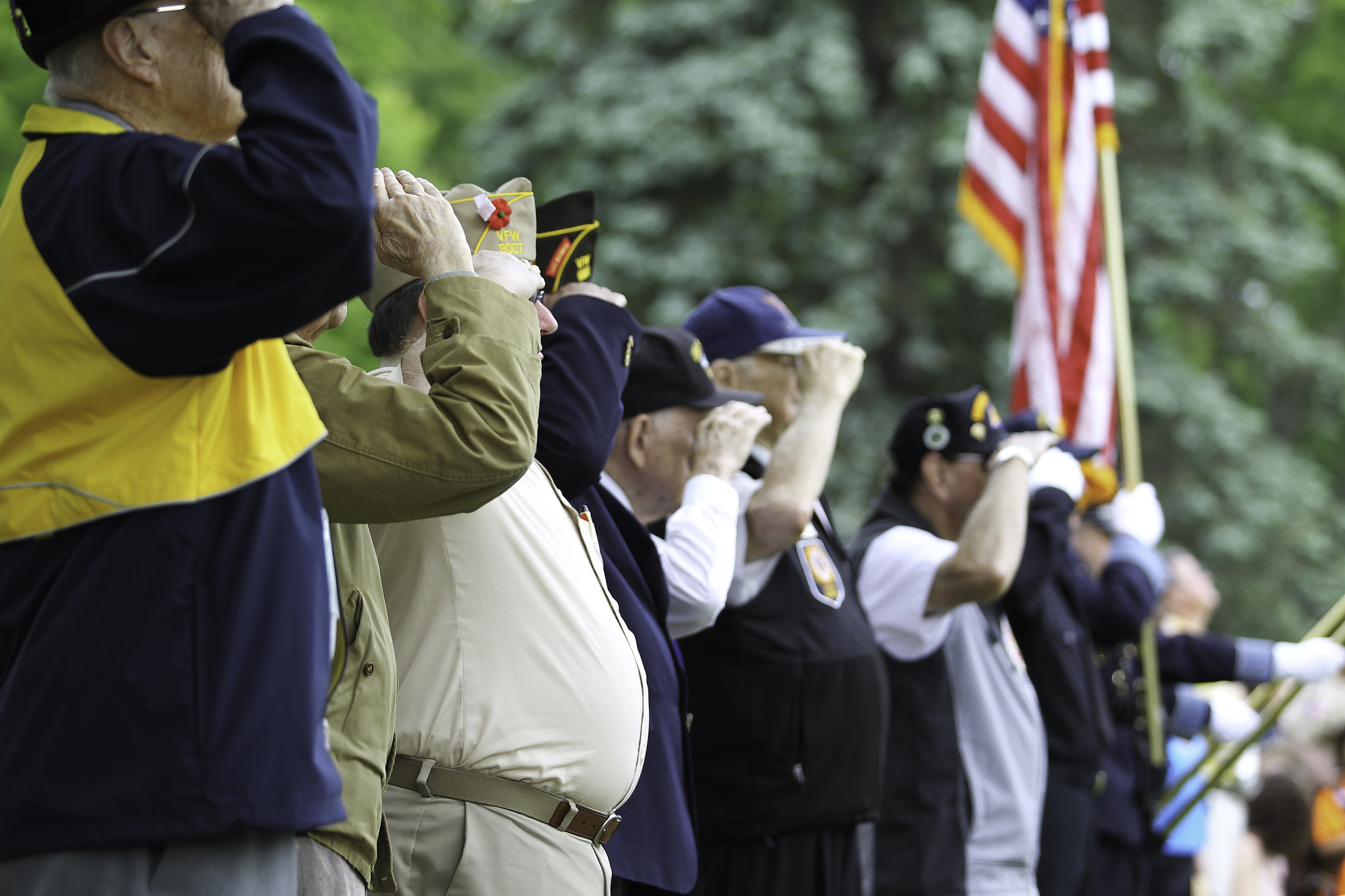 8 Veterans Day Speech Examples to Help You Write Your Own
Each November 11th, we gather to recognize the bravest of our citizens: the many people who've served in the military in the name of our freedom.
Veterans Day honors all past military members who've served our country, regardless of the war or conflict or if they lived or died.
Though, the people it matters most to are those 18.2 million veterans living today.
If you're chosen to speak at a Veterans Day celebration, it's a big deal. You'll speak to a group of people the holiday is here to recognize.
Your words matter. Choose them with care.
So, write a Veterans Day speech that goes beyond thanking the veterans in the crowd. You must honor them.
Honor and Respect: How to Write a Veterans Day Speech
Get yourself in the right frame of mind. Take a look at what it means to serve. Learn about the conflicts our veterans have served in.
Honoring veterans means knowing the facts. You don't want to get it wrong in front of the crowd.
Dates and events matter. Make sure you speak about any conflicts and operations with complete accuracy.
Fact check with authorities on the matter. The Department of Veterans Affairs and USA.gov are great places to start.
Find Your Angle
Use your research to inspire and educate yourself. Then, find your angle.
Do you discuss past wars or the history of Veterans Day? A certain trait or quality that veterans posses?
Maybe you write about someone's specific story, an honoree at your event or a local hero. Learn everything you can about their time in service.
Present the honoree with a special gift during your speech. Here's a useful link for finding the right item.
Gather any information that helps you learn about veterans attending your event. Know what they did and how they struggled.
Once you narrow that down. It's time to write. But, how to begin such an important piece?
8 Inspiring Examples to Follow
So, who's the best example to follow for writing a veterans day speech? It all depends on your audience and the message you're trying to deliver!
You can start by reading a few examples. From trusted organizations to military heroes. You'll find many inspiring words to help guide you.
These Veterans Day speeches will get your persuasive writing juices flowing!
Examples 1, 2, and 3: Veterans Organizations 
Who knows veterans better than an organization that's stood beside them for decades? You can trust these speeches to honor veterans, and for complete accuracy in dates and facts.
The first three examples come from those organizations: Veterans of Foreign Wars, American Legion, and the Disabled American Veterans.
The DAV has quite a few examples to choose from!
These speeches tend to begin with a history of Veterans Day and how it came to be an official holiday. They conclude with a call to arms. Veterans Day is a reminder for all Americans to fight for freedom.
Examples 4, 5, and 6:  Military Leaders and Veterans
Military leaders give inspiring speeches on Veterans Day. After all, they are serving in the armed forces, themselves! These men and women are the brass behind the troops.
They're involved in making decisions that put the lives of our troops on the line. Decisions that preserve our way of life. It gives them insight into the sacrifices our troops make for all American citizens.
Veterans have been there, too. They've served in conflicts and lived to tell the tale. They have very moving stories that can add a personal quality to your speech.
Their perspective is unique. Veterans Day speeches by military leaders and other veterans tell the true story of what it is to serve. There is no better source of material.
These speeches feature a story like quality. Many times, they tell of their own experience in the trenches. Use them to find material to bring tales of war home for our citizens.
Choose stories from these speeches with care. Make sure they are appropriate for your audience.
A heartbreaking story is good in a speech. But bring them back from the edge with something motivating! You don't want to end on a sad note.
Let's talk about veterans with disabilities for a minute.
Many veterans suffer from disabilities, both physical and mental. Craft your speech to be respectful of these situations. Use appropriate terminology to reflect any disabled veterans in your speech.
Also, remember to quote your sources. Include appropriate rank for anyone who served in the armed forces. Always give credit where it's due. 
Examples 7 and 8: Government Officials
Some of our government officials have written pretty moving Veterans Day speeches, too. Many of those serving political roles are also former military personnel, themselves. Look to these people for guidance on how a veteran serves the nation as a whole.
A good quote from an official speech can really drive the message home. Just make sure you know your audience. Then, choose a quote by an individual they can relate to.
Speak of Pride, Sacrifice, and Honor!
Writing your Veterans Day speech is a great responsibility. But, you can do it if you remember the reason you're writing it in the first place: to honor veterans and remind your audience of the value of their service.
Stick with what works. If you keep to the facts and learn from the examples, you'll nail it!
Need more advice on writing? We've got lots of articles to help you! Have a look!