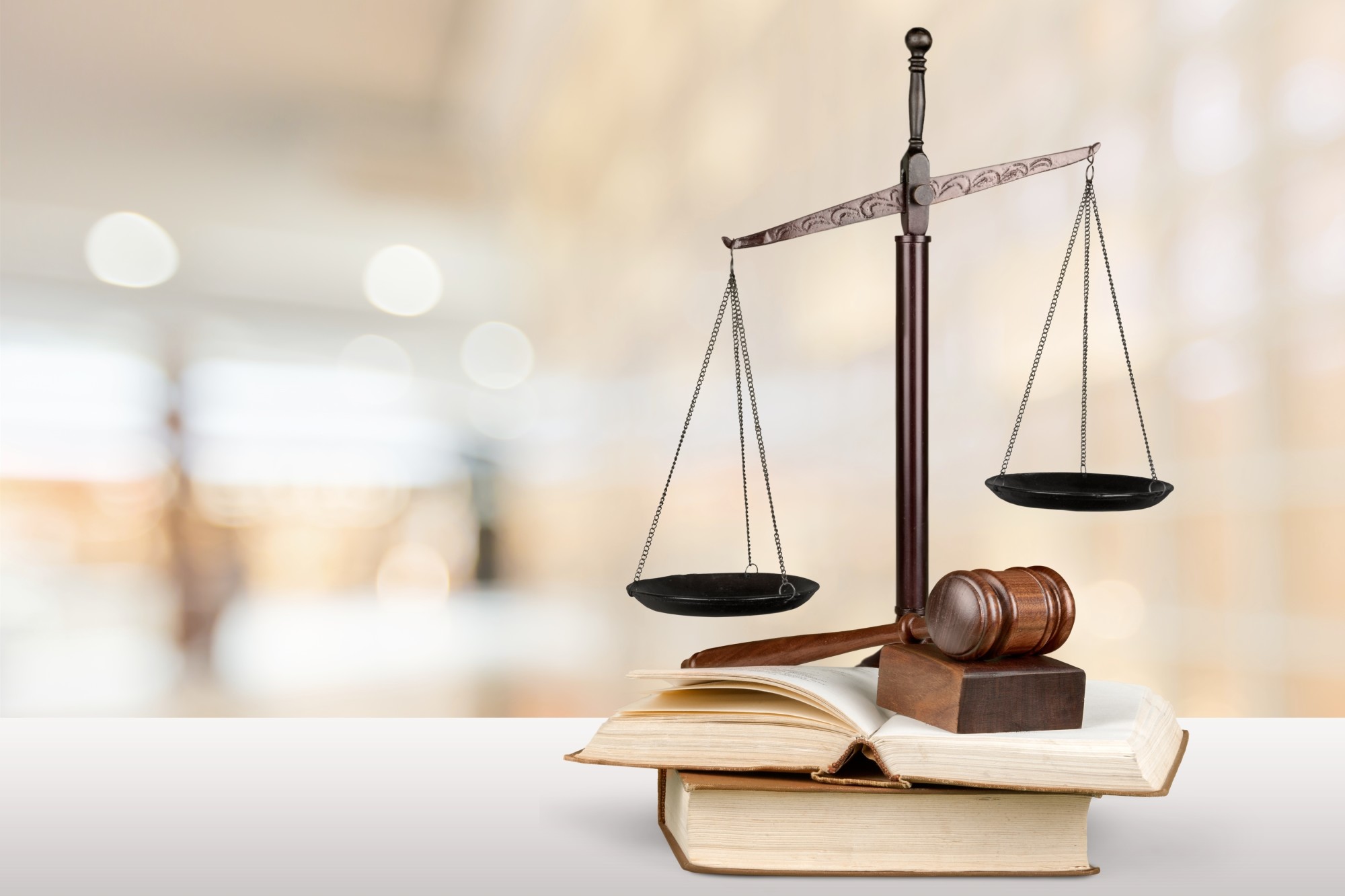 8 Helpful Tips for Choosing a Good Lawyer for Your Case
Get a lawyer!
What's the first thought that springs to mind when you hear those words? If you're anything like most people, you're probably thinking someone is suing you. Or you're facing criminal charges.
Well, lawyers aren't there just to defend criminals. Sometimes you need an attorney even for the most mundane tasks, such as signing a business contract.
Regardless of your specific situation, it's important to have a good lawyer on your side.
But with over 1.3 million lawyers in the United States, finding a good lawyer can be a challenging task. Even if we narrow down to lawyers licensed to practice in your state, you'll still be looking at thousands of lawyers.
Worry not, though.
Here's a comprehensive guide to finding the perfect attorney.
1. Have a Good Understanding of Your Case/Situation
The first step to finding the perfect lawyer is to develop a firm understanding of your case.
Why exactly do you need an attorney?
Are you, for instance, a suspect in a criminal case? If yes, what kind of criminal case? Drug possession? Murder? Child trafficking?
Do you need a lawyer because you have sustained a personal injury and your insurance company won't pay up?
Do you need a lawyer because you were involved in a collision and you're being accused of fault or you're accusing the other party of fault but they won't admit liability?
Have you been injured at work and need to file for workers' compensation?
Knowing your specific situation will help you determine the kind of lawyer you need. For instance, if your issue involves workers' compensation, you don't need just any lawyer. You need a workers compensation attorney.
If you're facing drug possession charges, you need a drug crimes lawyer? If you have been injured in a car accident, you need an auto accident lawyer.
2. Get Recommendations
Now that you know the type of lawyer you need, the number has reduced significantly, possibly to hundreds of lawyers in your location.
But still, choosing from a hundred lawyers is no easier than choosing from thousands of lawyers. This is why your next step is to get lawyer recommendations from friends or relatives.
Chances are somebody in your professional or social circles knows an attorney who can handle your case. Maybe someone you know has even been in the same legal situation you are in.
Call your friends. Talk to family members. Email some of your colleagues at work.
Ultimately, you should aim to get about 5 to 10 names and addresses of potential lawyers. But what if you aren't getting enough recommendations? Proceed to the next step.
3. Do an Online Search
In a digital world, more and more people are shopping online. Similarly, millions of Americans are beginning their search for legal services online. Why not join them?
If your offline search wasn't fruitful, go online and search for lawyers near you.
If you're looking for a workers' comp attorney, for instance, search "Workers' comp lawyers near me" or "workers' comp lawyers in place X," where place X is your local area.
Your search engine will return results of the top-rated attorneys in your location. You can see the reviews, so choosing won't be a big task.
In addition to searching via search engines, you can also visit legal professional associations and see their listings. If you're a Colorado resident, for example, check out the Colorado Bar Association.
Either way, by the end of your search, you should have a list of no less than 10 potential lawyers.
4. Check Professional Licensure
With a list of potential lawyers, the next step is to start an elimination process. By the end of this process, you should remain with about 3 attorneys. These are the professionals who best suit your needs.
So, where do you start? Check whether the lawyers on your list are properly licensed to practice in your state.
A mistake most people make, especially first-timers, is assuming anyone who is a lawyer or has a law office automatically has a law license. The truth is there are thousands of fake lawyers out there. Or professionally-trained lawyers with expired or suspended licenses.
As such, it's crucial to verify the licensure status of every lawyer on your list. Don't just take "yes, I'm licensed" for an answer. Get the license number and crosscheck with your state's bar or licensing board.
If you find anyone who isn't licensed or their licenses are nearing expiry, strike them off your list. If your case drags on and you chose an attorney whose license was almost expiring, you might be left stranded if the license expires before the conclusion of your case.
5. Solo Practitioner or Law Firm Employee?
Most lawyers are law firm employees. Others run solo practices.
In an ideal world, you shouldn't care whether a lawyer has a solo practice or works as part of a law firm, but this isn't an ideal world. Established law firms have more resources than solo practitioners.
If your case is complex and requires the input of a large legal team, it's in your best interest to choose a law firm instead of a solo lawyer. A solo practitioner might not have the resources to give you the legal service you need.
If you're going with a law firm, look at the size of its staff. Some firms are only large on paper but in reality, they are small firms that can't handle multiple clients at once.
6. Experience Counts
Picture this.
You're facing a murder charge. You have the option of an attorney who recently graduated from a tier 1 law school and another who has a decade of experience but got their legal education in a tier 2 law school. Who would you choose?
We don't know about you, but most people would go with experience. You need a lawyer who has been in the game for a good number of years; a professional who has fought and won battles in court.
As such, the experience of your attorney counts. But again, this depends on what's at stake in your case.
If you're facing time in prison or a hefty monetary fine, you need not only the most experienced lawyer but also one who has a proven track record of success.
Look at the number of years the lawyers on your list have been in practice. If your minimum threshold is 5 years of experience, then the lawyers who have less than this have to leave your list.
Next, look at the number of similar cases an attorney has handled. Your ideal attorney should have represented a sizeable number of clients who have similar cases.
After establishing the number of cases, look at the outcomes. What is the win rate?
If a lawyer has a record of losing cases, there's no telling whether they'll help you win your case. There's nothing as unsettling as heading into a case where the odds of winning or reaching a favorable outcome are stacked against you.
7. Consider Professional Reputation
License, check.
Experience, check.
Track record of success, check.
Most people would end there search here and pick the lawyer who ticks these boxes. Well, don't be like these people.
It's vital to consider the professional reputation of a lawyer before hiring.
You see, an attorney might tick those boxes, but if they have a poor professional reputation, you'll be setting up yourself for trouble. What if the lawyer has a habit of dropping clients mid-case?
You can tell a lot from the professional reputation of a lawyer. A positive reputation tells you that the lawyer lives up to their word. Such a lawyer doesn't frustrate their clients.
So, how do you determine the professional reputation of a lawyer?
Go online and see what past clients are saying. If an attorney has been in practice long enough, you'll find their reviews on consumer review sites such as Yelp and Lawyerist.
8. Legal Fees and Structure of Payment
Some lawyers offer pro bono services, meaning clients don't pay a dime to get representation. If you're lucky enough to get pro bono service, thumbs up!
In most instances, though, you'll have to pay up.
Here's the thing. The best lawyers don't come cheap. They charge a premium for their services. However, some attorneys are pricier than others.
You want to get good representation, but at a reasonable fee, right? This is why you need to be clear on the cost before hiring a lawyer.
Also, ensure their payment terms suit your financial situation or case. If you're in a settlement case, for instance, a good lawyer should not charge you upfront. They should take a cut from the settlement money after the case is won.
Go Hire a Good Lawyer!
It's probably your wish to go through life without ever needing to hire a lawyer. However, some situations might leave you with no choice. If you're in such a situation, you now have the information you need to hire a good lawyer.
All the best and keep reading our blog for more tips and hacks.