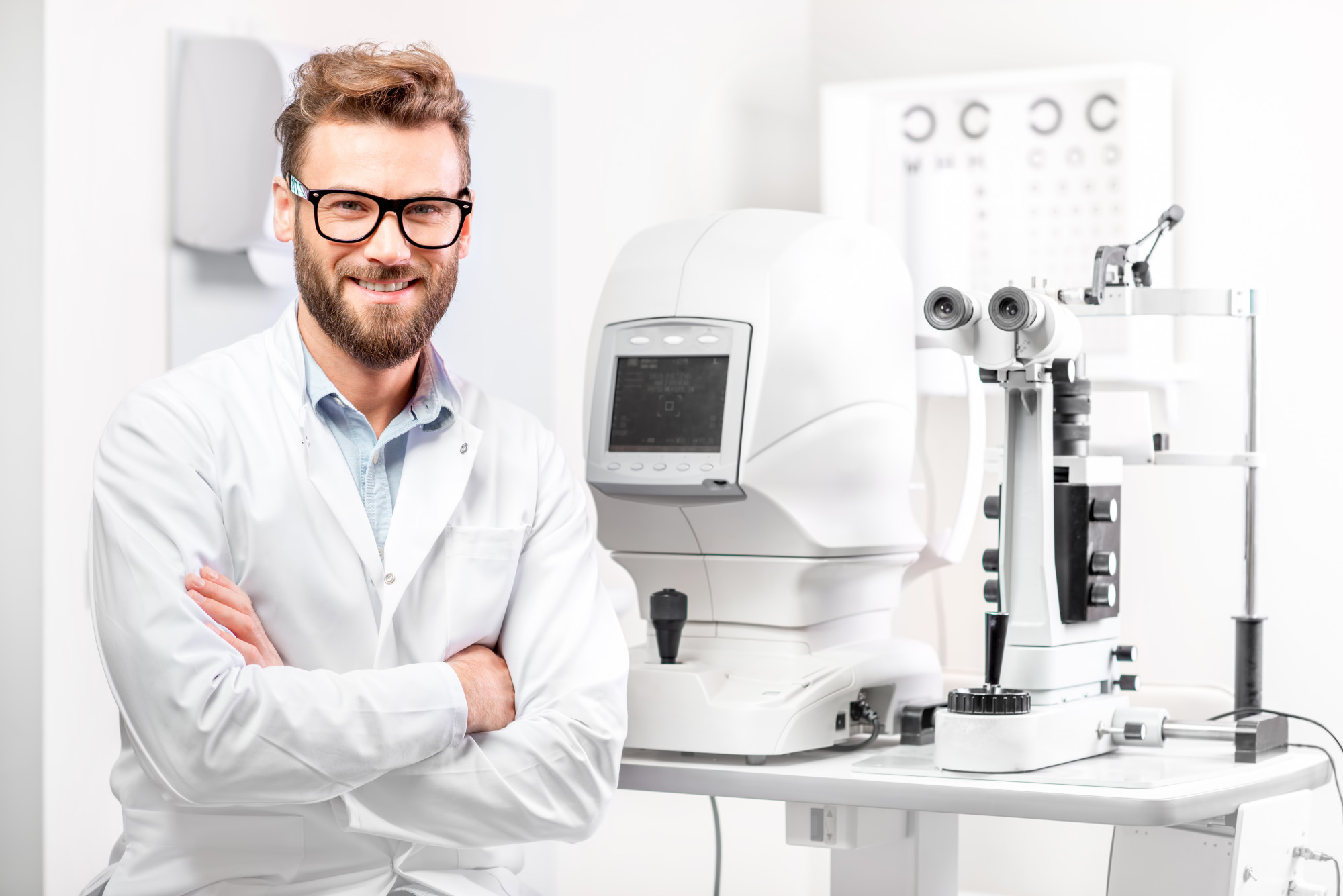 7 Useful Tips for Picking the Best Eye Doctor for You and Your Family
If you're one of the 11 million Americans older than 12 with vision correction needs, you're likely familiar with regular eye exams. 
Even if you don't need glasses or contacts, regular eye exams are an important part of keeping your eyes healthy.
Finding the best eye doctor for your family helps you feel comfortable and increases the chances of getting quality care. Personality and how the doctor interacts with your family can also be a major deciding factor. You want someone who makes you and your kids feel comfortable to make the experience easier.
We've put together seven key tips for choosing a new eye care provider for your family.
1. Ask for Recommendations
It's tough to tell just by searching for local eye doctors which ones are the best. Hearing from real people gives you a better idea of which eye care provider to choose.
Your personal acquaintances can tell you about their personal eye doctors and the experiences they have with them.
If you have specific concerns or you're looking for something specific, ask questions related to that. Say your child gets nervous around medical providers. You might ask if the eye doctor is good with kids, makes you feel welcome, and is patient.
Another resource is your medical doctor. It's common for doctors to refer you to other specialists. Your doctor may be aware of special concerns or conditions that require a specific eye doctor and can make a recommendation based on that.
2. Decide Between Optometrists and Ophthalmologists
Eye doctors are either optometrists or ophthalmologists. Both can provide basic eye exams, so if your vision is normal and you don't have any special eye conditions, either is fine.
Ophthalmologists can treat any eye disease, while optometrists can only treat some eye diseases. Ophthalmologists can also perform eye surgery.
If you have a specific eye condition or eye health concerns, an ophthalmologist may be a better choice. An optometrist may not be able to treat your specific condition. If you start with an ophthalmologist and build a relationship with that provider, you're already getting the care necessary if an eye disease happens down the road.
3. Consider Availability
When do you prefer to schedule eye exams? If your work schedule means you need early morning, evening, or weekend appointments, verify that the providers you're considering offer those time slots.
If the doctor's business hours work with your schedule, consider the availability of those appointments. Contact the office to determine how far out the appointments are. 
If the eye doctor is booked for months, you may want to look for someone who's a little easier to see.
4. Check on Insurance
If you have vision insurance, verify that the provider you're considering accepts it. You'll pay for the entire exam if you choose an eye doctor that isn't a provider for your plan.
Most insurance plans let you search online for preferred providers, or call the company with the eye doctor's name to verify.
You can also call the doctor's office to see if they accept insurance from your provider. Have your insurance card handy when you call in case they need your policy number or other information.
When you find a provider who accepts your insurance, ask about the claim process. Some offices bill your insurance company on your behalf and you pay your portion to the eye doctor. Others require you to pay for your exam and services upfront and file your own claim to get reimbursed from your insurance company.
5. Look at Reviews
Online resources let you easily check up on eye doctors to find a good match. Look up ratings and reviews for the doctors you're considering.
If the doctor has negative reviews, read the comments to find out what the patients didn't like. Don't let one stray negative review turn you away from a provider who otherwise seems competent. The negative review could be someone who complains about everything.
If you see a pattern of complaints about the same issue, take note. A doctor who is repeatedly late, misses problems, or treats patients rudely is one to avoid. 
6. Ask About Experience and Equipment
Consider the amount of experience an eye doctor has to find someone who's competent enough to trust with your family's eyes. The overall experience can give you confidence in a provider.
Experience in a specific eye problem may also be important to you depending on your situation. Maybe you have cataracts or routinely have problems with twitching eyes. Finding a doctor with extensive experience in that condition may be the best match for you.
Consider the age of the equipment used in the office. Medical equipment technology advance quickly. If a doctor is using outdated equipment, you may not get the best possible exam.
Look for an office that stays on top of the latest technology in eye care. If you wear contact lenses, consider the types and brand of contacts the doctor prescribes to ensure you have many choices.
7. Evaluate the Experience
Once you choose an eye doctor, consider whether or not you want to go back.
With all the research you do, you won't know until you visit the eye doctor if it's a good fit for you.
Many doctors are competent in caring for your eyes, but not all of them are a good match for you personally. Sometimes there's a personality conflict that makes it tough to establish trust with a care provider. 
You might discover the office always runs late or the doctor rushes through appointments. Maybe the staff is disorganized.
Or you may love the provider and the entire staff. You might experience the best customer service you've ever had.
After your appointment, reflect on the service to decide if it's a good match. If so, continue booking appointments with the provider. If not, go back to your list of potential eye doctors and try a different one next time.
Find the Best Eye Doctor
Finding the best eye doctor for your family starts with someone who's qualified, experienced, and trustworthy. You also need a good personality match, so you feel comfortable being open with your provider.
Explore our article library for more everyday tips and advice to make your life easier.