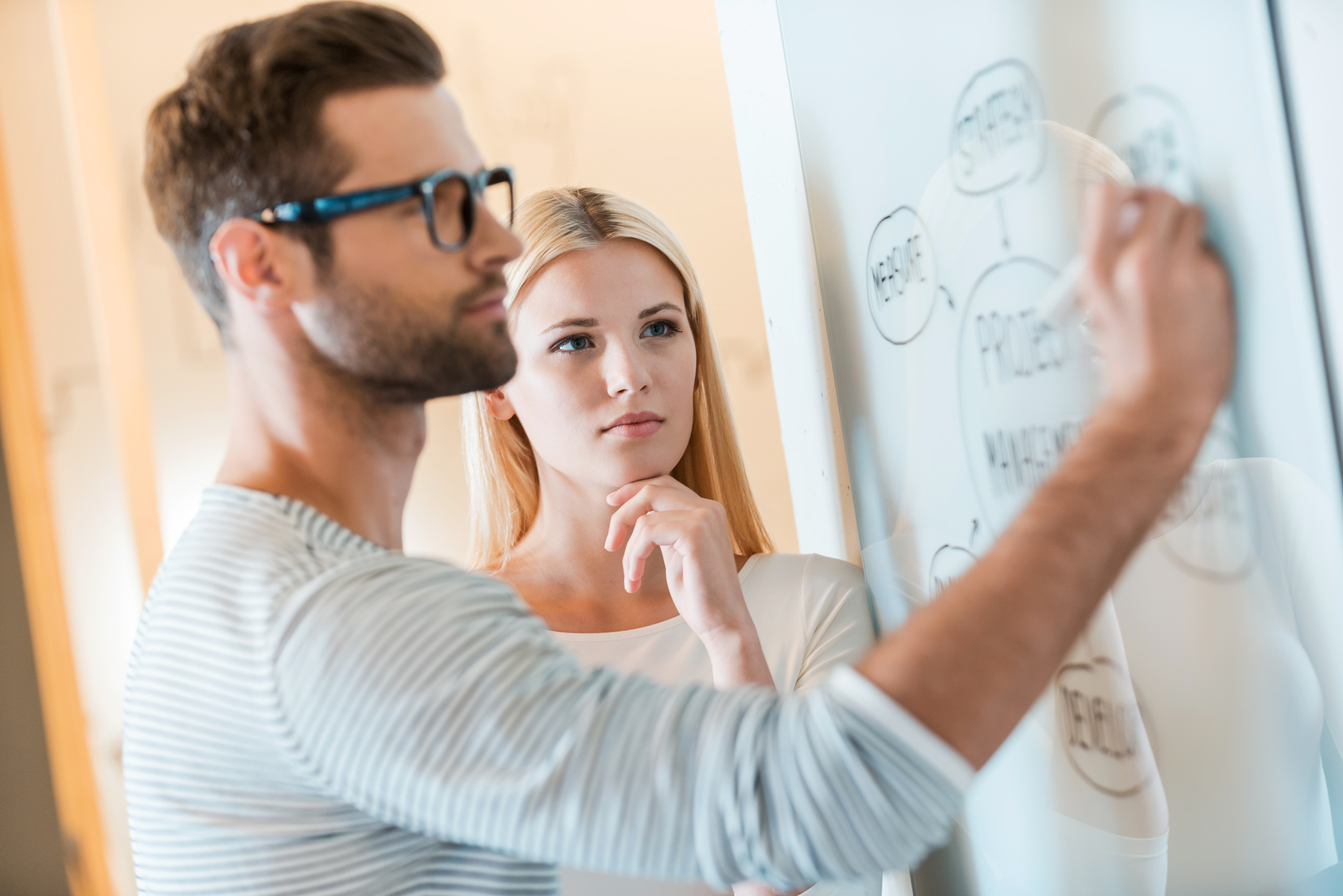 5 Reasons Why Your Business Needs Whiteboard Animation
Tech-savvy businesses around the world have found an ingenious and catchy way of attracting their target customers.
We are talking about fun-filled whiteboard animation videos.
This kind of animation takes the form of a creative story captured by a visual artist on a background which resembles a whiteboard.
The characterized hand-drawn images in a whiteboard video are a fun and economical way of advertising your products and services to potential customers.
If done professionally, you'll be able to pass clear and concise messages to your viewers minus all the fluff associated with other kinds of animation.
Whiteboard videos go straight to the point without cluttering the message.
Still not sold on why your business needs to start using whiteboard animations?
Here are 5 good reasons to consider using whiteboard animation.
1. A whiteboard animation video is fun to watch
Complex business messages don't always have to be boring and a headache to decipher.
More people will want to do business with your company if you create custom whiteboard videos which are informative but still entertaining to watch.
The easier it is to understand the message you're trying to convey, the more receptive and responsive viewers will be to your message.
2. Your competition doesn't stand a chance
Is your business enterprise in a highly competitive niche?
Are you finding it hard to get picked from the crowd?
An animated video to market your business might be just what you need.
Although gaining in popularity, custom whiteboard animation videos have not become common like other forms of video marketing such as webinars, for example.
And if many of your competitors are not using this marketing technique, you'll be able to stand out and convert more leads into actual sales.
3. They are more shareable
Whiteboard videos have a psychological appeal to them.
If you consider the fact that our brains process visuals 60,000 times faster than text, it's easy to see why animated videos can be so appealing.
Most of us love cartoons or their depictions.
And the subtle mix between informative content and animated characters is what makes whiteboard videos more shareable.
More social shares means more visibility for your brand.
4. Animated videos are pocket-friendly
One of the biggest challenges marketing experts are facing today is insufficient marketing budgets.
A regular live-action video ad for your business has many associated costs such as finding actors and a location, paying for equipment, and production costs.
But animated videos on the other hand only need a monthly subscription to manage.
You can pick from a variety of companies offering cloud-based solutions for creating videos online. Most of them use drag-and-drop tools which are easy to use.
5. It has a surprise element to it
The element of surprise associated with whiteboard animation will keep viewers guessing on what the hand is drawing on the whiteboard.
This stimulates viewer anticipation among your viewers.
Creating anticipation is a smart way of getting your viewers hooked on the video's content till the end.
Pro tip: Don't disclose all the juicy details of your animated video within the first few seconds. Viewers won't have a reason to stick around much longer if you do.
There you have it. Some pretty solid reasons why your business should start making use of whiteboard videos if it hasn't already.
Just make sure you have a clear call to action in mind for the viewer before proceeding.
Defining this well and knowing your viewer's pain points will set you on the right path to a higher conversion rate.