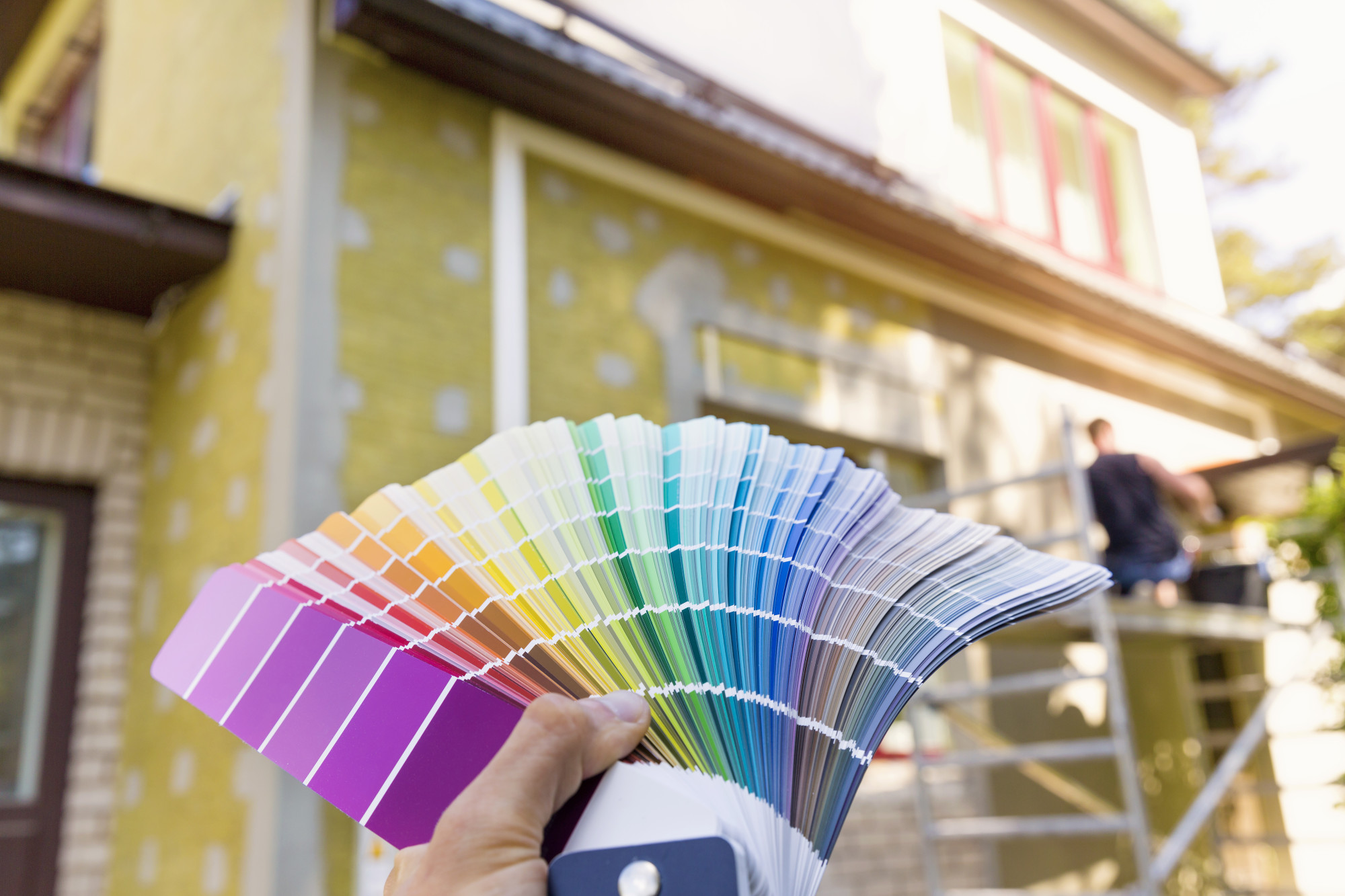 5 Home Exterior Paint Ideas and Trends for 2021
Did you know that adding a fresh coat of exterior paint to your home can increase your property value by up to 5%? This is one of the most cost-effective and simple updates a homeowner can perform before putting their home up for sale.
The question, however, is what shades and colors you should opt for in 2021. Like most aesthetic choices, trends change over time, and modern exterior paint colors may differ quite a bit from what you would have chosen twenty or even ten years ago.
We're here to offer up some of our best home exterior paint ideas to freshen up and modernize any property.
Read on for five great home exterior paint ideas that will make your home listing-ready and improve your overall curb appeal.
1. Get Natural With Vibrant Grey-Greens
You may have noticed that in the past decade or so, younger folks have taken to plants and gardening like never before. From the succulent craze of the 2010s to the plants-as-pets trend of 2020, the younger generations love their plants.
It's no surprise, then, that this love of greenery has seeped into home design. Now, people don't just decorate a space with ferns and potted ivy. More and more popular designers are incorporating natural green tones into interior and exterior design with paint.
When you're choosing to paint your exterior green, we recommend choosing a muted green with grey undertones. Gem tones and earthier shades may not be everyone's cup of tea, but a classic grey-green will look stunning in every landscape.
2. Opt for a Modern Colonial Look With Navy Blue
Picture a large colonial-style home on the coast of a small Maine town. What color is it? If you pictured navy blue, you're onto something.
Truly classic or historic colors never go out of style. One that we're seeing all over the place lately is navy blue, which looks great on historic and contemporary homes alike.
If you want to lean into a more pop art-modern look, consider pairing navy blue exteriors with bright yellows or oranges. If post-modern classics are more your vibe, you'll find that natural wood and wood tones will quiet down that navy blue in a delightful way.
3. A Separate Door Color for a Pop of Brightness
Sometimes, giving your home a total exterior makeover doesn't have to involve painting the entire house. If your home's exterior paint is in good shape and you still like the color, consider painting your door with a surprising but pleasing shade.
Once again, younger generations are leading the pack when it comes to stylish color pallets. Right now, dusty rose or blush tones are a top contender. If your home is white or cream-colored, consider brightening things up with a light grey-pink door.
Not sure that pink is the way to go? A bright yellow door also creates an inviting focal point for homes that have a white or grey exterior. 
4. Charcoal Shades With Soft Pastel Touches
If there's one trend worth taking stock of, it's the departure from conformity. After decades of building, buying, and living in cookie-cutter housing, homeowners are looking for ways to make their homes unique. With today's trends, you can take an ordinary home and transform it into a one-of-a-kind work of art.
To start, you'll want a base paint in a charcoal color. Light and dark greys work well for this particular color combination.
Once you've selected your charcoal tone, it's time to pick one or two soft pastels to paint your door, shutters, and trim. Soft mint tones, sweet pastel yellows, and, yes, pastel pinks all look fantastic when paired with a charcoal color. We recommend warmer pastels paired with darker greys and cool pastels paired with light greys.
5. Go Daring With a Black Exterior
If you're willing to embrace the boldest of the bold modern home exterior paint ideas, you've found it. Painting your home's exterior black is something that is slowly starting to trend and we have to say, we're impressed.
The truth is that an all-black exterior may not appeal to everyone. While some perceive it as modern and industrial, others may consider it gloomy and foreboding. If you're going to paint your home black, we recommend doing it for you, not for buyers.
The Big Question: Should You Try Any DIY Home Exterior Paint Ideas?
When we're talking about a project that can add up to 5% to your property value, it's important to talk about quality. While painting your home's exterior the DIY way can save you money, it may not produce the results you were hoping for.
Unless you have extensive experience painting exteriors, we recommend hiring an exterior painting contractor. For example, you won't regret hiring Brushmasters XP painting services for this project.
Why is it better to go professional for something like home painting?
Contractors know and use the best exterior paint brands. They have experience painting different surfaces and textures, from traditional siding to wood to brick (the toughest of all to paint evenly). When you go professional, you ensure that the paint will look even and neat and that there won't be any patchiness or embarrassing mess.
Refresh Your Home With These Modern Exterior Paint Colors
Nothing can spruce up your home's exterior like a fresh coat of paint. These modern home exterior paint ideas may sound bold but we guarantee you, they're worth it. Stand out from the block and boost your property value with fresh, exciting paint colors.
Wondering which products to use as you tackle your next big home reno? Take a look around for reviews, guides, and important consumer information that will help you get the most bang for your buck. Our goal is to ensure that every purchase you make is a good one.