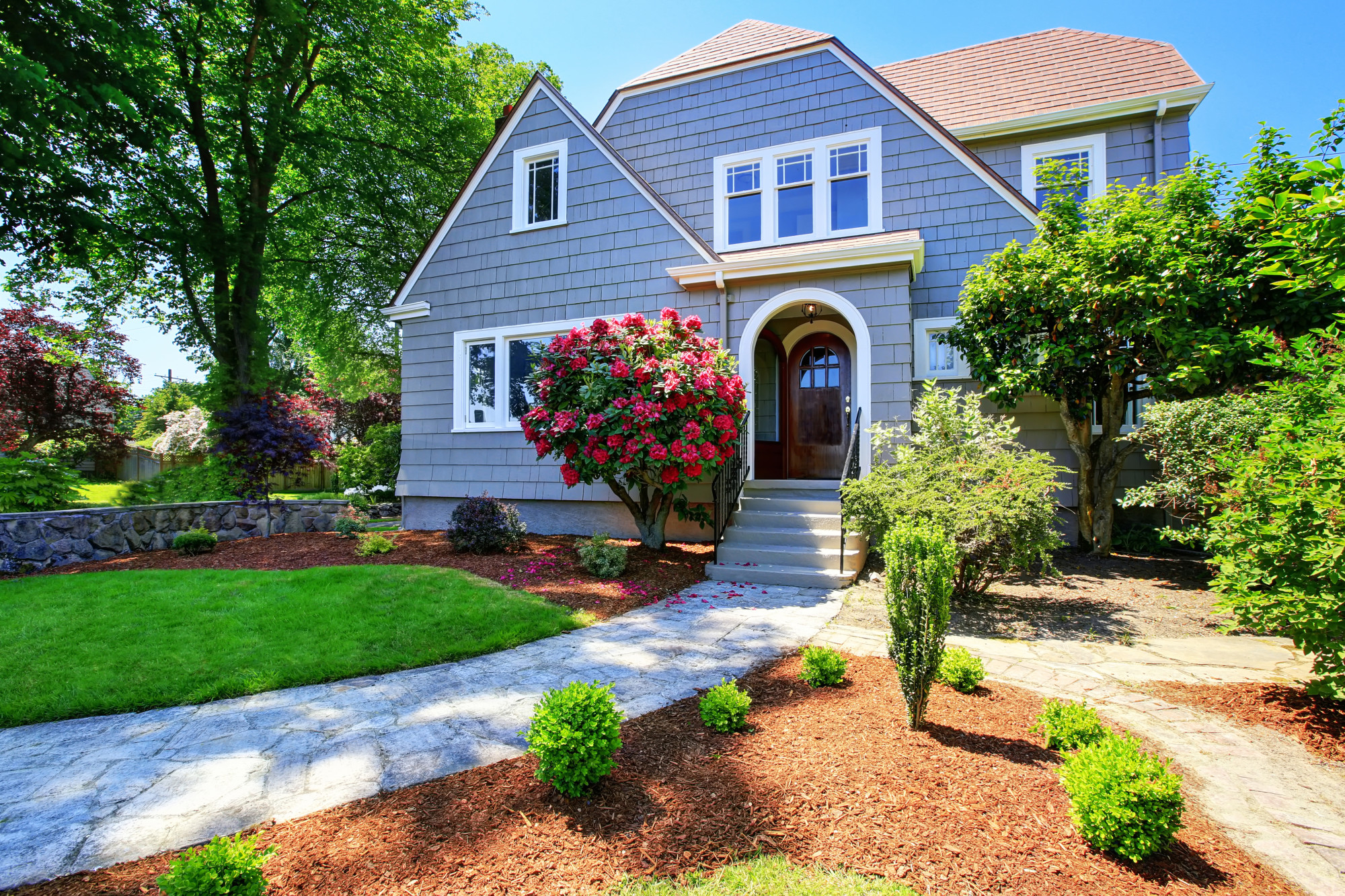 5 Effective Ways to Improve Your Home's Curb Appeal
Whether you're preparing your home for selling or want to make an impression with your house, there are simple and affordable ways to freshen things up.
From painting your front door to creating a mini-garden along your pathway, you don't have to settle for a boring, unappealing front yard.
Here are 5 simple ways to boost curb appeal that'll make your neighbors sigh in admiration.
1. Install New Exterior Lighting
One of the simplest ways to improve curb appeal is to install new exterior lights. For instance, you can install a unique lantern above your door or a sensor light that switches on whenever someone approaches the house.
You'll not only have a beautifully-lit entryway but also amp up your home security. You can also use solar lights, path lights, and string lights to make your front yard look bright and appealing.
2. Plant Flowers and Shrubs
When in doubt, plant flowers! Whether it's a single species or a colorful bunch, your front yard will be a sight to behold. If you have enough space, you can also plant shrubs, trees, and succulents.
If you're not sure what flowers and plants will thrive in your climate, ask the nursery for advice. They'll tell you which plants are native to your state or specific area and suggest the best options for your front yard.
3. Add a Fresh Coat of Paint
A fresh coat of paint on your home exterior walls, fence, window ledges, and even your front door will brighten up your front yard and give it a facelift.
For example, if you want to repaint the front door, use a color that'll pop out, such as bright yellow or turquoise. If you're more into neutrals, even fresh white or black paint will do wonders for your curb appeal.
4. Spruce Up The Lawn
A little landscaping can go a long way, especially when it comes to a beautiful lawn. Mow your lawn regularly and add fertilizer to help the grass grow faster. You can also add artificial turf if you want the same lush look of a real lawn but without the maintenance and mowing.
5. Power-Wash The Driveway
Your driveway is one of the most used areas of your front yard but gets the least attention. Taking your car in and out every single day can make your driveway dirty, dusty, and stained.
Luckily, with a simple power wash, you can give the driveway its old shine back — and improve your curb appeal. While you're at it, powerwash the pathway, your house exterior, and any other neglected areas that could use a little sprucing up.
Make Your Curb Appeal Stand Out With Our Simple Landscaping Tips
No matter the size and shape of your front yard, these tips will help you boost your curb appeal and make it a beautiful space. From installing new lights to planting new flowers, even the smallest things can lead to the biggest change.
Want more landscaping and gardening tips? Check out our blog for the latest trends in the world of home design and stay tuned to discover the best ideas for decorating your home interior and exterior.