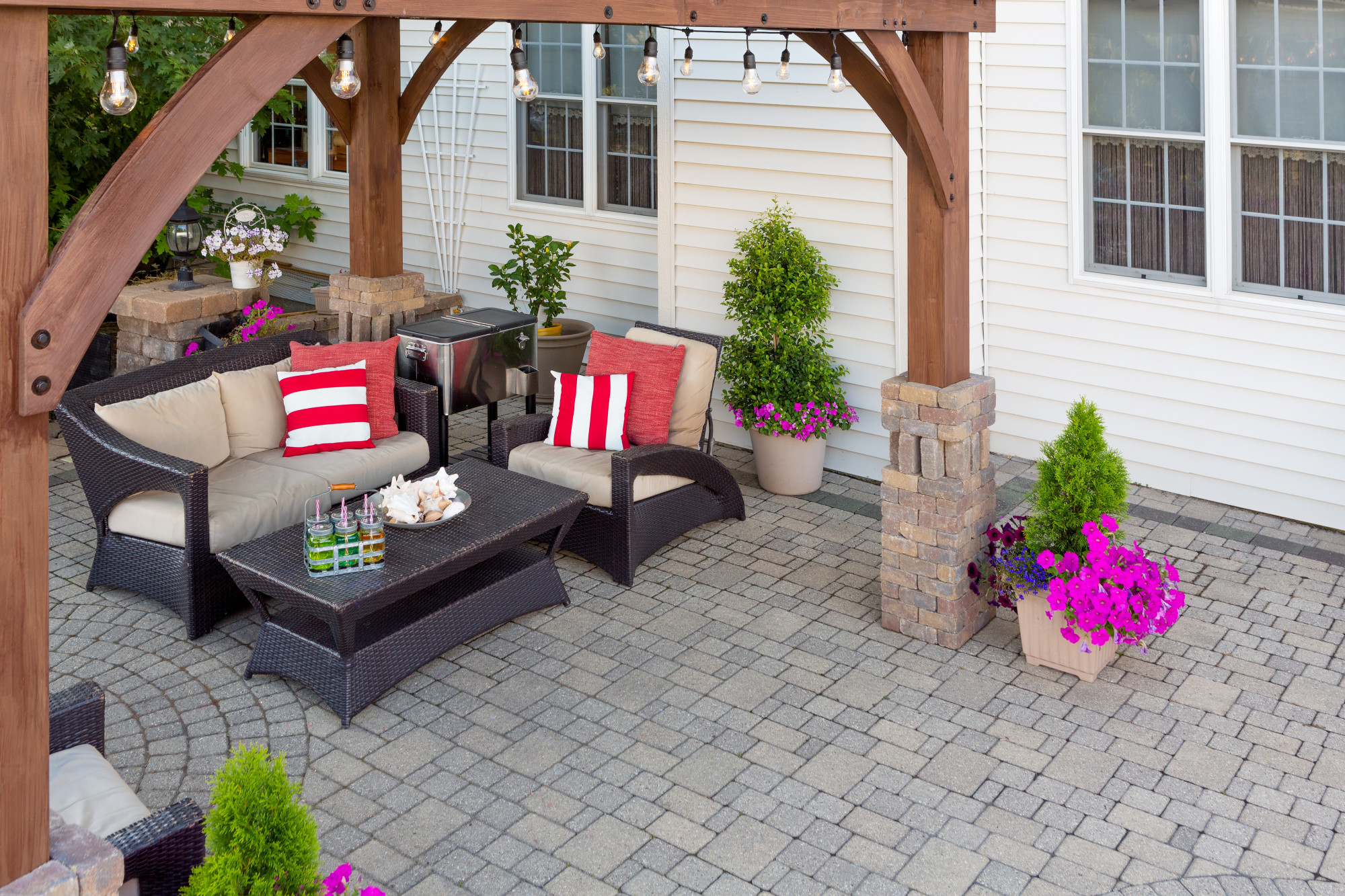 5 Backyard Remodel Designs You Should Consider
Are you thinking of remodeling your home? But, you don't want to touch your home's interior. So what do you do?
Home remodels tend to be stressful and confusing, especially if you've never done them before. The good news? We've created a backyard design guide to help you upgrade your outdoor space.
Remodeling your backyard space is a satisfying experience. It can increase the value of your home and make your home more enjoyable to live in. It will also provide a space for you and your family to enjoy.
With this guide, you can figure out backyard remodel ideas and have an outdoor space that you love. Here's what you need to know:
1. Modern Minimalist Oasis
Create a sleek and contemporary outdoor space with clean lines and a minimalist aesthetic. Use a combination of concrete, stone, and wood for hardscaping elements such as pathways, a patio, and seating areas.
Incorporate minimalist furniture with neutral tones and add pops of greenery with selected plants in geometric planters. You can also install modern lighting fixtures to accentuate the design.
2. Cozy Cottage Garden
Transform your backyard from a concrete patio into a charming cottage-style retreat. Incorporate a mix of colorful flowers, lush greenery, and whimsical garden ornaments.
Create meandering pathways with stepping stones and surround them with fragrant flowers. You can also add a cozy seating area with a rustic wooden table and chairs, and consider installing a small water feature, like a birdbath or a mini pond, for added charm.
3. Mediterranean Paradise
Bring a touch of the Mediterranean to your backyard by combining warm earthy tones, textured materials, and vibrant accents. Install a tiled patio with a pergola overhead for shade and privacy.
Use terracotta pots filled with Mediterranean plants such as olive trees, lavender, and rosemary. Complete the look with wrought iron furniture, vibrant cushions, and mosaic accents.
4. Contemporary Zen Retreat
Create a tranquil Zen-inspired backyard for relaxation and meditation. Use natural elements like stone, bamboo, and water features to evoke a sense of calmness. Design a minimalist rock garden with carefully placed stones and gravel.
Incorporate a wooden deck or platform for seating or yoga practice. Add gentle water features such as a small fountain or a bamboo waterfall to create a soothing ambiance.
5. Family Entertainment Space
Design a backyard that caters to family gatherings and entertainment. Install a spacious patio with ample seating and a dining area for outdoor meals. Include a fire pit or a built-in barbecue for cooking and roasting marshmallows.
Create a designated play area for children with a swing set, a sandbox, or a trampoline. Consider adding a pergola with retractable shades for versatility and protection from the sun.
Start Your Backyard Remodel Today
When dreaming up a backyard remodel, there are so many projects to consider. The possibilities are endless! Consult a contractor to help bring your dream design into reality. With the right contractor, you will be able to create the perfect backyard paradise. Start the process today and explore your backyard remodel possibilities!
Did you find this article useful? Keep reading our blog for more.