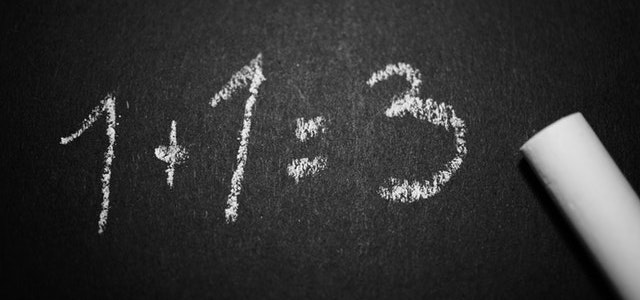 25 SEO Myths and SEO Lies Exposed and Explained
SEO is a constantly changing landscape, with new updates, algorithm changes and best practices constantly rolling out. It can be a full-time task of just staying up-to-date on all of the changes. Along with all of the noise comes SEO myths and flat out lies. These range from pure bullshit with full-intent to deceive, to pure speculation that is spread by individuals that simply don't understand search engine optimization, yet still throw their two-cents around.
Not every business owner has the time to stay up-to-date on these changes, so they trust the word of experts, some of which are self-proclaimed, and have no business spreading their misinformation.
SEO has a very low barrier of entry — anyone can throw up a website and claim to own an agency and anyone can start a Facebook group and claim to have in-depth and extensive SEO knowledge. A lot of business owners fall for the myths and lies because they don't know how to properly weed out the clowns.
You could ask a dozen "SEO experts" the same question and receive a dozen entirely different answers. While some questions do have several possible answers, with the constant changes it's hard to determine who is speaking truth and who is filling your head with SEO myths and flat-out lies.
To help clear up and debunk some of the more common lies and myths related to SEO, I asked a handful of search engine optimization professionals to provide some examples and educate on why the information is incorrect. Hopefully their input can help you understand SEO a little better and avoid making a poor decision when it comes time to hire an SEO agency or SEO consultant.
1. Google hates and penalizes SEO.
"Google has no issue with good quality SEO practices — what Google dislikes is spammy manipulation and bad quality SEO. In fact, Google suggests how to partner with a good SEO. Their focus at the end of the day is creating the very best user experience for their users, which good quality SEO and accompanying content helps to achieve." — Natalie Athanasiadis, Ormi Medi
2. More backs links make the site rank higher.
"A backlink is a link that goes from an external URL to your website. If another website links to a page on your website, you receive a backlink. Search engines used to only count the backlinks to different sites and rank by popularity, but this has changed over the years. Now the search engines are smart enough to read through the site's content and even view videos and transcribe the contents utilizing machine learning technologies. This has allowed the major search engines to be able to better rank sites accordingly based on the contents and track which linking sites are spammy.
They can differentiate between what is considered a good article or video and one that is using a spun article or reposted. A good rule of thumb is to get quality backlinks from reputable websites and blogs across the internet rather than paying for countless low quality links. Not every link is the same — all links coming in should be related to the content they are linking to." — Bryson Shepard, White Dog Technology
3. Do it once and be done with it.
"A lot of customers ask if they can pay a one-time fee to do SEO or ask why they are paying monthly when they are on the first page already. SEO is like maintaining your body. Once you lose weight and get a six-pack, you can't just skip the gym and stop eating healthy. You have to still maintain it. For SEO, we have to constantly create new content and backlinks in order to maintain the rankings." — Satish Gaire, Logicxy
"Google, the most popular search engine, continues to tweak and enhance their algorithm. This is so they can better serve their users who are actively searching. What worked once in your SEO campaign is not guaranteed to continue working. A new algorithm update could potentially affect different parts of your SEO, therefore you could end up loosing ranking. Your competitors are constantly working on their SEO — their efforts are constantly moving them either one step closer or one step further ahead. The only constant in the world of SEO is 'change'.
If you don't keep changing, you are actively moving backwards. Whether it's an article or a product page, content that isn't constantly updated is essentially considered 'outdated content' in the search engine's eyes. Visitors are more likely to consume content that is written or updated few days ago, rather than something that was produced and untouched few years ago. Google, for example, constantly introduces new features in its search results page. Featured snippets, as an example, is something that a lot of SEO agencies are targeting for their clients. Another one, which was recently released, is Google Discover, which allows web pages to be ranked at position -1 essentially." — Praveen Sewak, Pravly
4. SEO Is something that the IT department should handle.
"Many people believe that SEO is purely a technical skillset. Don't get me wrong, there is definitely a technical aspect of SEO. The reality is SEO is made up of producing great content that attracts and keep visitors to your website. It also is making sure that the technical side of your website up-to-date on many technical aspects.
IT departments can definitely help with your SEO by making sure your website is crawlable by Google, creating XML sitemaps, etc. — but when you think about it, IT departments do not produce content. They don't have the entire skillset to run a successful SEO strategy. SearchEngineLand.com has an article that helps break down a good fit for an SEO team." — Chris Marrano, Blue Water Marketing
5. Having several secondary domains pointing to your primary domain will increase your search rank.
"This is a mistake that many online business owners make. Purchasing numerous domains will not increase your search rank. They must be set as permanent 301 redirects to your primary domain. The only time this can have any positive benefit is if the domain being redirected has a strong domain authority score. Otherwise, a brand new domain with no DA score will have no direct benefit whatsoever." — Angelo Frisina, Sunlight Media LLC
6. Organic search is "free" so that makes it a better strategy than paid search and sponsored listings.
"The truth is that depending on how competitive your niche is, your top converting keywords may be very highly competitive for organic listings and paying per click where you can more easily track your clicks and conversion rates, might just save you quite a bit of time and make you more money. Here are a few advantages of SEM (Search Engine Marketing) over SEO:
You have full control of your listing copy.
You have full control of the landing page and can focus the content on SELLING instead of SEO keyword positioning.
You chose the keywords and your max bid prices.
You control additional geographic and demographic targeting to make sure you are hitting your target audience.
I am not saying SEO isn't important, but it is constantly changing and very hard to rely on long-term with any predictability." — Adam J. Viener, Imwave.com
7. Anchor-text needs to "exact-match" your target keyword.
"In the past, it used to help you rank for a keyword — for example "affordable Beverly Hills dentist" — if the anchor text included your keyword. For example, if the content/link read, "I had a great experience with an affordable Beverly Hills dentist, who was very nice" it would help you rank for the keyword included in the hyperlinked text.
However, ever since the Google Penguin update, you can be penalized you if you use the same, obvious SEO keyword anchor text too much — because it realizes it's a SEO strategy that is not natural and organic. It's better for you to simply write the website name and link to it or diversify your anchor text, so that all links seem natural and non-spammy." — Linda Miriam, Crunchy Buzz
"Often a client hires us for our link building services and say they want this anchor text or that anchor text, which are often money keywords they are trying to rank for. Building links with exact match anchor text is really outdated and doesn't work nowadays. I've even seen some sites fail to rank because they over-optimize on anchor texts. What anchor text percentage do you need to rank for your keywords? Let me tell you the truth: None. That's right. When we build links for our clients we don't even go for money keyword anchor texts.
We've had campaigns where we've built dozens of guest posts/PR links and none of them contained the keywords the client was trying to rank for and guess what? Those keywords still ranked on front page of Google. Google is smart enough to recognize what your site is about to rank it. The most exact match anchor text we ever do is one or two links with the money keyword. We find extremely low amounts of these to be the most effective. So for all link buyers out there — stop asking for exact match anchor texts because you might be hurting your site by doing so." — Winston Nguyen, Bitcoin SEO
8. Simply building backlinks to your site will rank you on page one of Google.
"While it is true that backlinks are the single most important factor in SEO, if you backlink without a real plan in place you can waste a lot of time and or money and never get the results you are looking for.
In order to have success with link building you must first establish brand authority with Google. This is done by getting backlinks from reputable websites that point back to your homepage using some form of your brand name as the anchor text. You're not targeting key phrases here at all, just trying to show Google that you are a real business that should be trusted.
Then you need to create several pieces of amazing content that solves a particular problem of your target audience. These pieces (typically blog posts) need to be 2000+ words and be the kind of content that will establish you as the expert in your field. I call these power pages. Each one should be written to focus on 1-2 key phrases that you want to rank for.
Then when you have those power pages in place you strategically build backlinks to them mixing your anchor text in a natural way.
For example for every 10 backlinks you build to one of these power pages, 5 will use the anchor text of either your brand name, the full url of the page or some random phrase like 'this article.' Four of the links will have an anchor text that includes a key phrase with other random words. For example if I am targeting the phrase "blue socks" one of my anchor texts might be "a selection of blue socks here." And finally one of the links will use the anchor text of a key phrase I am targeting by itself.
If you build backlinks this way, you will have far more success than building links with no plan at all." — Adam White, SEOJet
9. Duplicate content results in a penalty.
"Contrary to popular belief, Google does not "penalize" sites with duplicate content. Google typically identifies the original (oldest) content and ranks that page or website, ignoring the duplicate content. So it doesn't penalize the originator or the copycats, but it only rewards or acknowledges a single (best) source. Since the methodology applies to title and meta descriptions, it is important to customize those code elements for every page on your website." — Kent Lewis, Anvil Media
"Every week , I see questions about duplicate content in SEO forums, Facebook groups, and Slack channels.
Why it's a myth: Google has said numerous time they don't penalize a site for duplicate content. If there are two or more pages that are almost exactly the same, they pick the most authoritative one to rank highest. Usually, this boils down to which website has the best back link profile, which page has the most incoming links, and which site Google already trusts as a source of information on that topic.
Most of the web is duplicate content. Think about all the scraper sites, business profiles, repeated sidebars and footers, press releases, etc.
If there were an algorithmic penalty for duplicate content, and pages and sites were down-ranked for duplicate content, most of the web would have that penalty.
Google simply chooses the duplicate page that is the most authoritative, and ranks that the highest.
I think this myth has traveled far and wide because numerous SEO guides have said 'avoid duplicate content' for many years, and people translate that into 'duplicate content is a SEO penalty.'" — John Locke, Lockedown Design & SEO
10. Meta keywords still matter.
"We're not talking regular keywords here — we're also not talking about meta descriptions. We're specifically talking about 'meta keywords.' Why is this such a surprise to still hear this term thrown around? Because Google themselves acknowledged that they no longer care about them back in 2009. 'Google does not use the keywords meta tag in our web search.' That's 10 years ago. Meta keywords were long ago abused. The shift away from paying attention to meta keywords has led to webmasters and online businesses having to focus more on quality content than stuffing keywords." — Damon Burton, SEO National
11. SEO is a science.
"It's never worded that way, but that's what the myth is, in essence. A business asks for SEO help, wanting to know how much it costs to rank in a certain position, as if there is a direct cause-effect relationship. Newcomers to SEO want to know what they have to do to achieve a certain rank. SEO is not a science. You cannot take what you do for one keyword or one domain and replicate it with another. If you could, then everyone would do it. If you have 34 competitors doing SEO, then you would have 34 websites ranking #1 for the same keywords. But that's impossible.
Only one web page can rank #1 for any given search. Only one page can rank #2. Only one can rank #3. SEO is not science — SEO is sport — and that's what I have always told prospective clients. As in any other sport, you know all the things you need to do. Some do better than their competitors — nobody wins all the games — not even Amazon or Wikipedia. I've told prospective clients that they can hire the best coach, but they also need good training, good players, good moral, supportive fans, etc. In other words, good tech, good content, good link-building, etc." — David Leonhardt, The Happy Guy Marketing
12. Keyword density is important for ranking.
"This might be the most long-standing SEO myth and you still see it mentioned and even in practice today. The number of words you have on a page divided by the number of times you mention the exact keyword you are looking to rank for is not part of the algorithm. Does having a keyword you are targeting mentioned on the page help? Perhaps, but any content is naturally likely to have that. Search engines are smart enough to understand your content without the need for you to mention it a 'magical' percentage. In fact, with the advances in semantic understanding the need to actually mention keywords are becoming less and less." — Catherine Nichol, Numesko Solutions
13. On-page SEO plugins like the Yoast SEO Plugin 'does' SEO for you.
"The most common myth I see relates to on-page SEO plugins (such as Yoast). Why is an article not showing up on the first page of Google search? Your on-page SEO Readability score that evaluates sentence length, paragraph length, subheading distribution, consecutive sentences, passive voice, transition sentences, and a reading score helps you create an article that will hopefully keep a viewer on the page. The keyword phrase evaluates all the places on the web page you should be placing the keyword. On-page SEO is important; however, Google doesn't rank it as the most important. Google loves backlinks the most. If the competing articles on the page have more links to them, this is a huge indicator they will be placed higher in the search results. Finding which articles give you a great chance of being higher ranked helps you create a backlink strategy to help get those backlinks to those web pages." — Jessica Rhoades, Create IT Web Designs
"The Yoast SEO plugin for WordPress (alongside All in One SEO) is the most popular SEO plugin for WordPress, and for good reason. With over 5 million downloads and a 4.9 star rating it provides users with critical items such as XML sitemaps and the ability to easily set meta data. As testament, we often use it here at Yellowball and we're specialist SEOs.
However, there is a common misconception that the Yoast SEO plugin is all you need to rank highly within the SERPs. Whilst it's great for setting a few of the fundamentals and has no doubt helped a considerable amount of people, it's not a complete SEO solution. It's often touted that search engine optimization has over 200 factors that need to be taken into account. Regardless of the exact figure (depends on what you define as a factor), it's clear that a plugin that looks at a handful of these cannot deliver full scale results. As Yoast themselves say, it's 'a solid toolset.'
Furthermore, we often get queried on the content indicators that Yoast show within the WordPress CMS. Again, whilst these are good indicators they shouldn't be the cornerstone of your strategy. We would rather you focus on searcher intent and providing the very best solution to their query, rather than relying on a broadly free tool to analyze your writing ability." — Simon Ensor, Yellowball
14. All content is good content.
"One SEO myth I encounter on a regular basis is the idea that all content is good content. While it is true that pages with limited text have fewer chances of ranking, loading down pages with excess words and images won't necessarily make your target ranking move up. The best practice is to spend time thinking about the subject of the page and the goals you want to achieve. It is important to research the questions people are asking online, and the types of solutions they are searching for. Take this information, and tailor your page to offer the best information and services. Then, structure your content in a logical way that is customer-centric. Use header tags to organize and highlight information that helps the user find what they want, rather than merely emphasize overly promotional words and phrases." — Rodney Brazil, Komalty Content Strategies
15. Articles need to be 1,000 to 2,000 or more words in order to rank.
"A common SEO myth is that articles need to be 1,000 to 2,000 or more words in order to rank, while this is simply not true. Different niches will require different types of content and length to rank, but the article that provides the best value to the reader will end up ranking in the end, regardless of length. When looking at an article that is 2,000 words of fluff vs an article that is 400 words of jam-packed content that perfectly fits the search query, the 400 word jam-packed article will win every time as long as the reader actually engages with the content and website." — Stacy Caprio, Accelerated Growth Marketing
16. Simply having a blog won't magically improve your SEO.
"I have been in the digital marketing industry for about 15 years now. One myth that has been growing recently is that having a blog will somehow improve your domain authority and make it easier for you to rank. Just having a blog will do nothing for SEO. It's like any other part of your website. You can use a blog to help with SEO by providing amazing information that is fresh and better than your competition that makes search engines and online searchers eat it up, but just by having a blog on your site will not do anything." — Jeff Moriarty, JMoriarty Marketing
17. Not knowing how to correctly measure page speed.
"Everyone agrees page speed is important, but most do not understand how to measure page speed. Most tools and guides focus on time to first byte or how long it takes the request for the markup to return the HTML or document response. The real measure of page speed the time to first interaction or how long it takes to render. This is typically a product of how much JavaScript, CSS and other assets are required to render a page. A target time to first interaction is 3 seconds or less and a good TTFB is about 500ms for an unprimed site, 200ms after the initial connection and DNS resolution is made.
While search engines use page speed as a ranking factor it matters more to real users. Multiple research studies show faster sites are perceived as more trustworthy. This trust means they are more likely to engage and return to the site. Users leave slow pages and do not return. Search engines can sample visitors leaving pages before they render and will move them down the rankings if they perceive users are not satisfied with the experience. So make sure your pages render fast." — Chris Love, Love2Dev
18. No-follow links are useless.
"Links from external websites are sometimes assigned a no-follow attribute if they are not considered a completely trusted source and, accordingly, do not pass equity in the same way that followed links do. They were introduced by search engines to combat spam from sources such as blog comments and forum signatures.
Search engine like Google also recommend using the no-follow attribute when doing any paid advertising, which should be part of a business marketing strategy to increase brand awareness. In this regards, no-follow links can be seen as proof of an overall brand strategy and can increase the authority and trustworthiness of a brand in the eyes of Google.
Secondly, a link profile that contains only followed links could be seen as being spammy and manipulative as links are still considered one of the most important ranking factors and have a direct effect on where a website ranks for its target keywords. Having no-followed links in your link profile is far more natural and can actually have a beneficial effect on your overall rankings as a result.
Finally, we head back to brand awareness. Matt Cutts, former Head of Webspam at Google, wrote on his blog in January 2014 that 'if you're using guest blogging as a way to gain links in 2014, you should probably stop.' This was due to people relying on it too much for links and it becoming spammy as a result.
Due to Google targeting guest blogging as a potential source of spam, blog owners were advised to use the no-follow attribute on any external links. Naturally this caused a lot of link builders to drop guest blogging as part of their overall SEO strategy. This was rather short-sighted.
Forgetting link equity for a moment, guest blogging can be an amazing way to increase brand awareness, not to mention gaining referral traffic from blogs where loyal readers and your potential customers hang out. Producing content for the right blogs can have a hugely positive effect on a business, making your business an influencer in its niche and gaining relevant traffic and customers in the process.
It is a complete myth that no-follow links are bad for SEO and they should absolutely be part of any successful, holistic SEO strategy." — John Tucker, John Tucker SEO
19. You need backlinks to rank content.
"Backlinks definitely help rank a piece of content, but they're not a certain requirement. As long as the content is structured well, answers a query in a much better way than anything else and has been shared across the right social channel it can rank." — Dan Young, Loud Digital
20. Ranking in the 1st position for any keyword is always good.
"Not all keywords are equal, and the ranking itself isn't the important part — it's the amount and quality of traffic you get from people clicking your link on the SERP that matters. Different types of keyword — informational, transactional etc. — often elicit different click-through responses, and some keywords just aren't particularly valuable in the first place.
As an example, at least one recent study found that when it comes to computers and electronics, far more people click-through to content in positions four and lower than click through to the top-ranking result.
With Google now opting to show pages which are in position three, five or lower in SERP features like answer boxes and featured snippets, we're increasingly seeing that people who are not in position one are actually appearing above the 'top' ranked page in the SERP, in what's now being referred to as position zero.
Of course, in many situations it is the position one link that gets clicked the most. But if you're ranking in position one for a keyword that has little translatable value, this isn't as useful to your site and its conversions as ranking in third position for a more valuable keyword term." — Jon Falgate, Further Digital Marketing
21. The misinformation related to keyword search volume.
"The most common SEO myth I hear is related to keyword search volume. 'Search volume' is a figure that Google provides within its AdWords product that details how many people search for a particular keyword every month, and — crucially — is only gathered by Google if an ad campaign has been set up using that keyword. SEO agencies use this figure to estimate how much traffic their SEO campaigns will drive.
This big myth I often hear is when Google reports a keyword as having '0' search volume, and then agencies interpret this as meaning that no-one searches for that phrase. This often leads to keywords like this being ignored within SEO campaigns. However, if no PPC ad has ever been ran for a keyword then it will show 0 search volume, even if that may not reflect reality. It will show 0 until Google acquires real-life data, and it only does so when someone runs an ad on that phrase.
If someone tells you that 0 search volume means that there is nobody ever searching for that phrase then it is likely because they do not understand how search volume is generated. This is a big lie that many SEO professionals make, without realizing it." — Andrew Allen, Hike
22. Google always ranks original content higher and the duplicate/scraped/syndicated versions don't rank.
"If the original, and syndicated website are of similar authority and relevance, the original post will probably rank better, but not always. If a blogger posts an article on their own modestly authoritative website, then syndicates on places such as LinkedIn Pulse, Medium, or larger sites in the same niche, the home site is likely to get outranked. In extreme cases, wholly scraped websites outrank many original articles.
If you've written quality content, Google might be doing you a favor by ranking it on the larger sites — since their authority helps get you more eyeballs. In the scraped cases, it's probably a limitation in the algorithm, where injustices slip through." — Jason Lavis, Out of the Box Innovations Ltd.
23. All you need to do is create amazing high-quality content.
"The first problem with this statement is that it's just empirically false, as evidenced by the myriad of poorly-written, sometimes spammy sites dominating search rankings, even though there's much better content on any given topic buried deeper in the results.
The second problem is that the statement is factually wrong without proper context.
The reason many people think quality content to be enough is most likely because great content will draw other sites to link back to you. And backlinks are a crucial SEO factor.
For example, our website has dozens of elaborate, quality articles that received hundreds of backlinks over the years. This already put us in a pretty great place to rank for very competitive keywords. Yet rearranging a few words here and there, adding (or removing) a few keywords and fiddling with some formatting had a direct effect on giving our articles a very significant boost in search rankings.
At the end of the day Google has gotten very, very smart about understanding content, but it's still an algorithm that can and should be guided; with keywords, HTML code and various other factors.
Content is king, but he's naked without some tailored SEO." — Balazs Hajde, Authority Hacker
24. The higher the paid advertising through Google AdWords, the higher the boost in organic rankings.
"This is a total lie – Google's advertising division is totally separate from Google's paid division, and the two don't intertwine. Many hack SEO agencies that chase larger PPC budgets will tell their clients that organic rankings are directly reflected by how much the clients spend on Google Ads.
You can be spending $100 a month or $100,000 on Google Ads, and none of that money will alter what your website is doing in regards to organic search engine algorithms.
There is a non-direct correlation, though, especially for the top-bidded ads. Due to the positioning, these ads may receive a large number of click-throughs. The higher number of click-throughs, the stronger the SEO.
Google Ads are the optimal choice for the short-term, and you must have a strong strategy to get the results needed, along with an even stronger budget. SEO is for the long-term, and if the strategy is correct and reinforced, rankings will only get stronger as time goes on." — Ron Lieback, ContentMender
25. Guest blogging is dead.
"Guest blogging 'died' after Matt Cutts said that guest blogging should not be used as a way to acquire links. Many people took this as Google not rewarding you for writing content for another website. He meant that people should stop writing thin articles just to get the backlink. Guest blogging is still a very useful link building tactic and is beneficial for the one writing the article and the one posting it." — Bryan Pattman, 9Sail