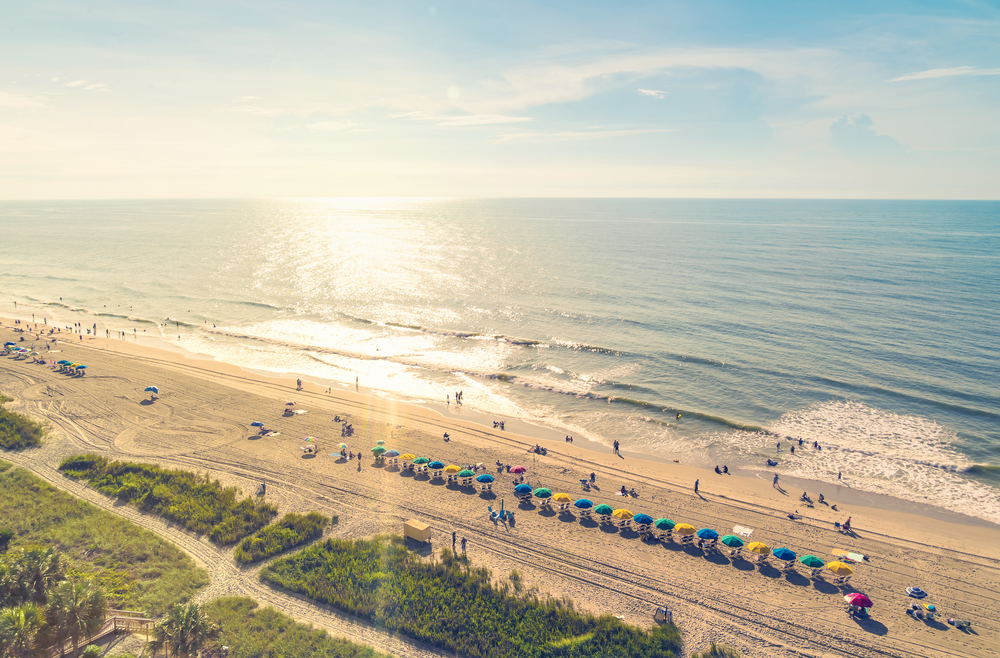 2020 Guide to Coming to America
When you're planning a visit to the United States for work, school, or pleasure, it can feel overwhelming deciding where to go and what to do, while also determining all the details in between. To help make it easier for you, we've provided some helpful tips for your first time in America from India and beyond.
Whether you're visiting for a month or nearly the entire year, you'll first want to ensure that you purchase visitors insurance. No matter how careful you are, you can't always account for illness, injuries, or accidents. Visitors insurance will protect you and, in some cases, may cover your trip in case of interruptions.
Once you've sorted out your visitor's insurance, now it's time for the fun stuff! Check out our guide to visiting America for tips on understanding customs and then explore our list of the best places to visit during your stay.
Tips for Visiting America
Visiting the U.S. is certainly exciting, but there are a few things that we do in the states that may be different than what you're used to in your own country. To help you navigate, we've provided some tips for visiting America:
Insurance: Purchase insurance for America before your visit to make sure you are covered:
Currency: Americans use bills and coins. Each coin represents a certain number of cents—100 cents make up one dollar. You will see the cent or dollar amount written on each bill and coin. It's always good to have some cash on hand, but most places do accept credit cards.
Accommodations: Hotels are always an option, but if you are planning to stay long-term somewhere, look into home rentals, such as Airbnb and VRBO.
Traffic laws: If you're behind the wheel, you will drive on the right-hand side of the road. In the states, you can make a right-hand turn on red as long as you stop at the light first and look for any on-coming traffic. When making a turn or crossing the road, look left, right, and left again.
Restaurant guidelines: Be warned, American portions sizes are known for being large! Most eateries let you split meals and allow you to take your leftovers to go. If you are dining in, it is common courtesy to tip 15-20% on the bill if you experience quality service.
Greetings: In America, it's not uncommon for strangers to greet one another in passing. Saying "hello" or "hi" is considered polite.
Now that you have some advice under your belt, it's time to decide where you'll visit. Of course, you'll want to experience some of the major cities, such as Los Angeles and New York City, but don't overlook some of the country's lesser-known gems. From the charming mountain town of Coeur D'Alene to the food mecca of Austin, come discover some of the most beautiful places to visit in America.
Best Places to Visit in the U.S.
Best Beach City: Myrtle Beach, South Carolina
Grab your swimsuit and beach umbrella and stake a spot in the sand in Myrtle Beach. Take a dip in the Atlantic Ocean or go for a ride on a banana boat! Not a beach day? Spend your day shopping at Barefoot Landing or play a round of golf. This beach town is known as The Golf Capital of the World with more than 100 courses in the area. Whether you're scanning the horizon for dolphins or renting jet skis for the day, this is one American beach city you won't want to miss.
Best Mountain Town:  Coeur D'Alene, Idaho
Looking to carve up some fresh snow? Experience the winter wonderland that is Coeur D'Alene. This enchanting mountain town features nearby ski resorts, such as Silver Mountain, which boasts the longest single-stage gondola in the world. It's equally inviting in the summer months, too, when you can rent a sailboat and cruise around scenic Lake Coeur D'Alene and hike North Idaho Centennial Trail. If you're in the mood for outdoor adventures, this Idaho town is the place to be, but don't forget your visitor's insurance!
Best Lake Town: Tahoe, California
No matter what season you visit, Tahoe promises to impress. In the summertime, you'll want to spend all your time on the water. The region is home to beautiful Lake Tahoe, the largest alpine lake in North America. Take a boat for a spin or test out your balance on a paddleboard. Come winter, grab your skis and shred the slopes at Heavenly Mountain Resort, where you'll find 97 ski trails to explore. This scenic mountain town offers countless year-round activities, just be sure you have your visitor's insurance in case of any accidents.
Best Historical Town: Williamsburg, Virginia
When you're coming from somewhere as far away as India, you may enjoy learning about the nation's past while you're traveling to America. A visit to Williamsburg is the perfect place to explore history, as Virginia is one of the first original colonies. Spend the day at Colonial Williamsburg, where you can step back in time and experience what life was like in this 18th-century town. Interact with the cast of colonial characters and explore the historic buildings. Also, make time for a visit to nearby Yorktown Battlefield, the Revolutionary War site where the British surrendered in 1781.
Best Food Town: Austin, Texas
If you're looking to take a bite out of American cuisine, bring your appetite to Austin. This Texas city is famous for serving up the finest grub, from barbecue to Tex Mex. Whatever you are in the mood for, there's a good chance you'll find it here. Along with all the eateries and restaurants, Austin is home to more than 1,000 food trucks and trailers, which serve Haitian, Hawaiian, Mediterranean, Italian cuisine, and more. Come hungry and food truck hop all over town, from the Picnic Food Truck Park to the Rainey Street Food Trucks.
Best Small Town: St. Joseph, Michigan
Big cities in the U.S. are wonderful, but there's something so charming about visiting the smaller towns. Experience this side of America with a visit to St. Joseph. While you're here, track down the lovely historic lighthouses, St. Joseph North Pier Inner and Outer Lights, and take a stroll along Silver Beach. Nye's Apple Barn and Farms invites you to pick your own fruit straight from the orchards, while White Pine Winery is the perfect place to wind down with a glass of local wine in hand.
Best Farmers Markets: Madison, Wisconsin
America may be known for its big commercial supermarkets and shopping malls, but that doesn't mean you won't find small markets with locally produced goods. Plan a visit to Madison and indulge in the city's local farmers market scene. Here you'll come across the Dane County Farmers Market, which was founded in 1972. With the purpose of uniting agricultural and urban communities, it has since become the largest producer-only farmers market in the nation. Bring a reusable bag and browse the many stalls, picking up produce, artisan cheese, honey, chicken eggs, and more.
Best Family-Friendly Town: Branson, Missouri
If you're visiting from India with your children in tow, plan a visit to the family-friendly town of Branson. First stop: Ride the mountain coaster at Branson Mountain Adventure Park. Next, head to the World's Largest Toy Museum Complex. Your kids will love marveling at the winged critters at The Butterfly Palace & Rainforest Adventure, while Ripley's Believe It or Not! will keep their curiosity running wild. Between all the museums and kid-approved attractions, this is a must-visit for all kinds of families.
Best Outdoor Activities: Moab, Utah
Moab is the ultimate place to visit when you're looking to play in the great outdoors. If hiking is on your mind, make a beeline for Dead Horse Point State Park, but if you'd prefer to explore front the seat of a Jeep, hit the trails at Sand Flats Recreation Area. Go whitewater rafting through rapids on the Moab River or stay dry with an afternoon of rock climbing. With all of these activities on your itinerary, make sure you have your visitors insurance handy in case you get injured.
Best Shopping: Minneapolis, Minnesota
You can't come all the way from somewhere like India without going shopping! Whether you're shopping for yourself or searching for some souvenirs, Minneapolis is the place to go. This city is home to Mall of America, the largest mall in the U.S. With more than 400 stores, it is so big it has its very own amusement park, mini-golf course, and aquarium all located inside! Though it is one of the most popular things to do in the city, Minneapolis features plenty of other attractions, from parks and theaters to sport complexes and museums.
These are just a few of the beautiful places to visit in the US. Whether you have big plans to hike mountains or paddleboard on lakes, it's best to purchase visitors insurance prior to your visit. When you know you're covered, you can spend more time planning adventures and less time worrying about the cost of any mishaps. Safe travels in America!
VisitorGuard.com