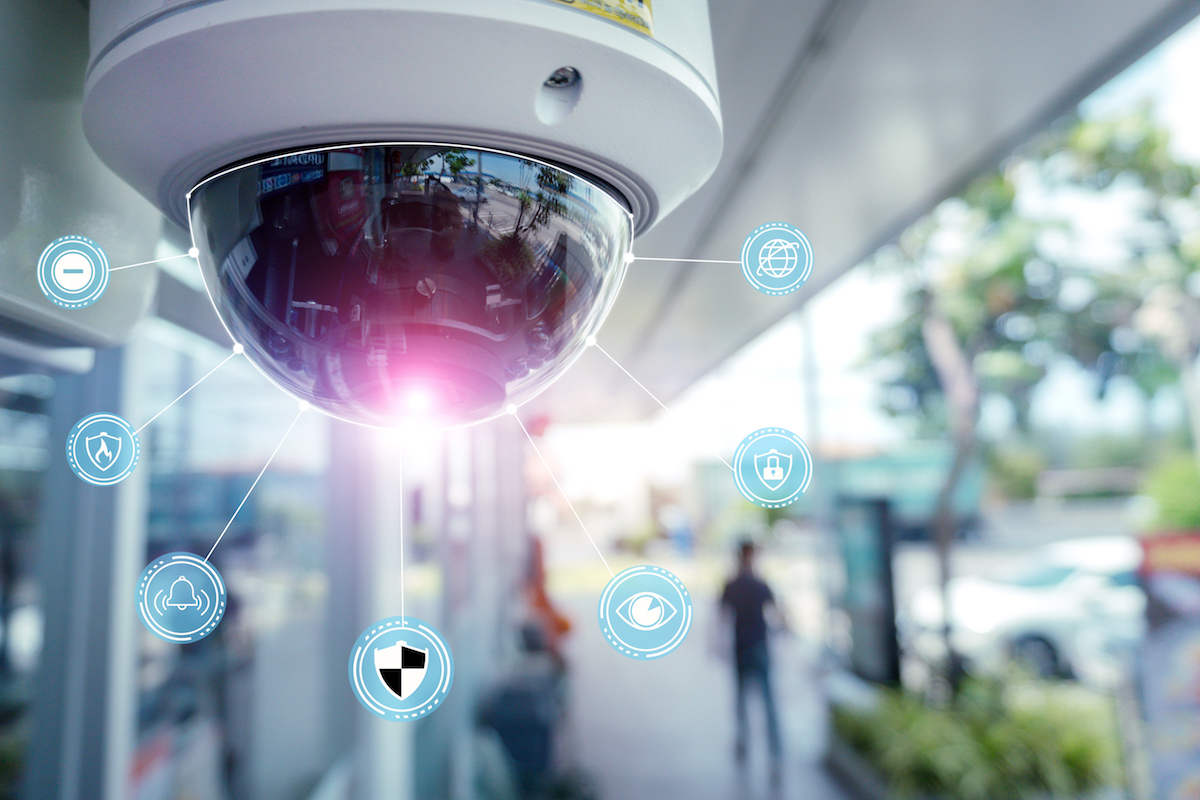 12 Safety Benefits of Cloud-Based Video Surveillance
Originally posted on https://www.atotalsolution.com/blog/12-safety-benefits-of-cloud-based-video-surveillance/
Are you alarmed? If not, you certainly should be. Security systems have moved on since the good old days of a simple blast of a bell when an intruder calls. Cloud-based video surveillance lets you see what's going on at any given moment and that means added security for your business. There is a logical link between a decline in the number of burglaries and an increase in the proliferation of more sophisticated alarm systems. Here's why cloud surveillance is the way to go.
1. EASY ACCESS
It's possible to access cloud surveillance systems from almost anywhere. The ability to view activity even when you are not at a facility offers huge advantages. It can help to provide proof of poor staff behavior, for example.
You will also have full functionality because the design of these types of systems allows for remote operation
2. INCREASED CONFIDENCE
Better access offers authorized users peace of mind. They can feel more confident in their ability to retrieve critical video-based information. They'll feel able to respond in a more effective way to any incidents that occur at a given location.
That means they can better check up on aspects of the business. This includes internal security standards, employee policies and business practices. This can boost profitability and lead to a more streamlined and efficient operation.
3. REMOTE MAINTENANCE
Cloud surveillance systems also mean easier maintenance. It's possible to carry out any necessary troubleshooting when it's actually needed. A cloud video surveillance program offers better customer service and support.
This is because you won't have to depend on on-site technicians or appointments to deal with any issues.
4. MORE STORAGE
Referring back to surveillance tapes only to find that the relevant data has already been overwritten is frustrating. It's also unnecessary because with a cloud system this type of issue is far less likely to happen.
By using the resources of the cloud, a security system can store far more data. Some systems can keep important information and video for many months.
5. BETTER VIDEO RESOLUTION
Advanced bandwidth offers users a better range of video resolution. Many systems have a vast economy of scale and adaptability. This means being able to home in on particular points of video footage to examine the detail.
It will often be possible to expand video resolution without having to change existing hardware to any great extent
6. IMMEDIATE COMMUNICATION OF FAULTS
Traditional systems are not as sophisticated as cloud solutions. This is especially true when there has been an equipment breakdown on the camera network.
It would be unlikely that any immediate notification to management would have taken place in an older system. The technology was not available to do this.
There will be cases when an attempt to force a breakdown might be deliberate. That could be by an intruder or even an employee. A cloud-based system will let you know if anything's amiss straight away.
7. BETTER CAMERA STATUS UPDATES
Cloud-based video surveillance systems are better able to let users know the status of cameras or other system components. This might occur when certain devices have gone offline.
Another example would be when there are persistent bandwidth issues that need resolving. Users can be informed of these almost immediately and start the process of getting things resolved. This helps to reduce the amount of downtime
8. SAFER DATA BACKUP
Cloud systems aim to eradicate problems by automatic off-site data backup. This means that even if damage occurs to cameras, or if they fail and malfunction, the cloud will protect the video data and still allow access to it.
Most cloud-based systems also have a limited source of on-site storage as a further backup. This can be useful if internet coverage becomes unreliable
9. REGULAR UPDATES AND UPGRADES 
Updates are essential to make sure that your surveillance system is operating at its best. With a cloud system, updates happen in a seamless way without you having to do anything.
Unlike conventional systems, a cloud solution doesn't need vast amounts of on-site equipment. This means you can commit to upgrades and scale your system without the need for any extensive installations. Cloud-based security systems reduce the complexity of implementation and operation.
10. CUSTOMIZED REPORTS
Another huge advantage of cloud systems is their ability to customize security reports. You could receive these with rules-based emails and texts.
They can alert you to suspicious activity that might be going on at your business. That means you're in control from the comfort of your smartphone
11. COSTS AND CLOUD-BASED VIDEO SURVEILLANCE
System costs are always a concern for any business. Any system requires an initial outlay but cloud-surveillance solutions will prove very cost-effective in the long run.
Cloud-based video solutions reduce upfront expenditures. This includes labor costs during installation and on-going service fees. It might even be possible to integrate fire systems with surveillance systems for further savings.
When a business has many locations in a non-cloud system each site likely need its own server. A cloud system would immediately cut these hardware-based expenses. It also means less time and labor to configure the system.
Reduced upfront costs and low-level support requirements make cloud-based systems great value. They allow businesses to be up to date without breaking the bank.
12. CONVENIENCE AND INCREASED STABILITY
Site space is often be an issue for businesses. Extra space translates into extra costs. A cloud solution is compact and convenient. This is because most of the resources are being deployed away from the actual site and in the cloud.
Because a cloud solution is constantly monitored, it's far more stable than its traditional counterpart. Increased wireless capabilities bring further benefits. Issues such as securing doors, elevators or exits become much simpler to manage.
A MORE SECURE FUTURE
Cloud-based video surveillance offers the possibility of almost unlimited coverage and control. Add to that quicker and less disruptive installations and it's easy to see why the cloud is the future.
Find out more here about the security monitoring systems we are able to offer our customers.