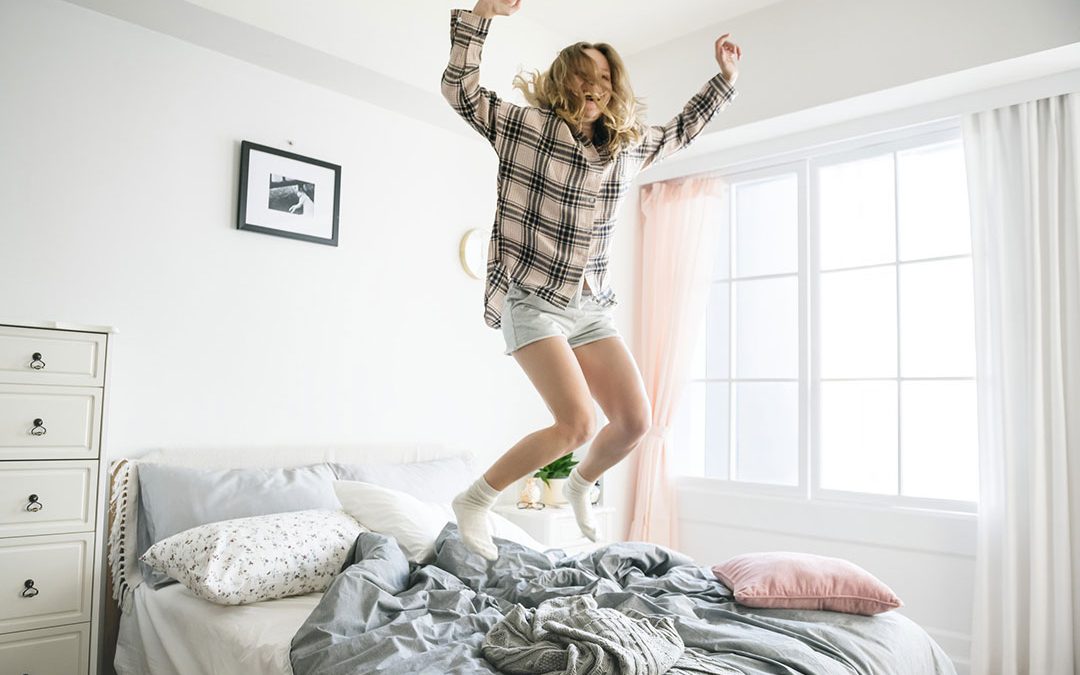 11 Joys of Living Off Campus in Davis, CA
Originally posted on https://www.davisapartmentsforrent.com/11-joys-of-living-off-campus-in-davis-ca/
For some, living in a dorm seems to be a quintessential part of the college experience. While that seems like a good sentiment, it can sometimes backfire badly, especially when living in an outdated, crowded dorm. More and more students are choosing to live off campus, and there are many reasons why.
Whether you're an incoming freshman deciding where to live or an upperclassman who is starting to figure out their next year's housing plans, off-campus living is always a great option. With so many great conveniences to it, living off campus should be a no-brainer.
Here are 11 joys of living off campus that will make the decision a lot easier for you.
1. Added Freedoms
The main benefit of moving off campus is that you will feel many added freedoms. When you live off-campus, you no longer have resident advisors that will limit your every move and monitor you constantly. There are fewer rules besides the rules that you set for yourself.
While you should still look to be a good, responsible neighbor, these additional freedoms allow you to develop and cultivate your own sense of responsibility.
2. Cooking for Yourself
Unless you're one of the lucky few, odds are your dorm room will not come with a kitchen. For many students, this leads to two options: either an overpriced dining plan with unhealthy food choices or eating out a lot.
Both of these options hurt your budget and your health long term. When you live off-campus, you will have your own kitchen so you can learn to cook for yourself and save money on food.
3. Sense of Community
A major concern for many students that don't want to live off campus is that they want the sense of a dorm community. But, off-campus living is very conducive to this sense of community.
Many facilities will host events for residents and have great common areas to meet friends and socialize.
4. Modern Facilities
Too many dorms in the US are outdated, with a significant amount lacking basic features like air conditioning, good insulation, and enough outlets for our wired students.
With off-campus living, you can be sure to pick out the most modern, well-maintained apartments that you need to succeed as a student.
5. More Options
When living on-campus, you are often forced into a dorm and can barely choose where you want to live (or with who). When living off-campus, you will have many options to create your perfect experience.
You have choices on everything, from which apartments you want to live at, to who you want to live with, to even what type of room and amenities you want. Everything is customizable when living off campus.
6. Selection of Amenities
Going on the concept of choices, there are many amenities and features you can choose from when finding your ideal off-campus apartment. You can choose to have an apartment with a pool, look for a pet-friendly apartment complex, or even choose a complex with study spaces.
7. Privacy
One of the biggest issues with dorm living is a lack of privacy. Many dorms will place you in living situations where you share a dorm with a roommate, shattering any dreams of privacy. If you do have your own room, it likely comes with a communal bathroom for added uncomfortable experiences.
When living off campus, you have the choice of having truly private space. You can have everything from your own room to an entire apartment to yourself!
8. Year-Round Living
Most dorm rooms are open from August to May, when school is in session. But, what happens when you are taking classes over the summer, or don't want to pack all your stuff every year?
With off-campus apartments, you can be sure that your lease will run year-round in order to give you the room you need over the summer along with the ability to renew your lease so that you don't have to move out after your year-long lease expires.
Not staying on campus? Many complexes allow easy subleasing options where you can lend your room to someone over the summer and have it ready for you when you get back in the Fall. The same options are there if you're looking to take a semester abroad.
9. Real-World Experience
After college, you will likely be renting an apartment as you start your post-grad life. For students that lived on campus, this becomes an entirely scary process. Everything from security deposits to utility bills are foreign and can be difficult to learn.
By living off campus, you are gaining this real-world experience of renting and dealing with a landlord without your school or a residential advisor holding your hand.
10. Get Your Money's Worth
Most schools have set prices for their on-campus housing, and are quick to overprice the housing for something that isn't worth it. By analyzing your off-campus housing, you can truly make sure that you are getting your money's worth.
With off-campus living, you are making the choices that you need to based on your budget and the space that you will have.
11. Separation from School
Many students feel pressure with workload and classes on campus. This pressure can be magnetized when you never find a space to separate yourself physically from school, and it leads to many students suffering from mental health issues.
By living off campus, you give yourself a way to calm the stress by physically separating yourself from school. Your apartment, then, becomes a place for you to enjoy, and not an extension of the schoolwork that is causing you stress.
Finding the Best Apartment for Living Off Campus
Once you have decided that living off campus is right for you, your next important choice is where to live. With so many options in the UC Davis area, there's no doubt that the perfect apartment for you is out there somewhere.
If you're looking to start your off-campus housing search at some great apartment complexes with many great amenities and a true sense of community, be sure to contact us. We can help you find the best apartments for you. Call soon, as spaces are filling up!