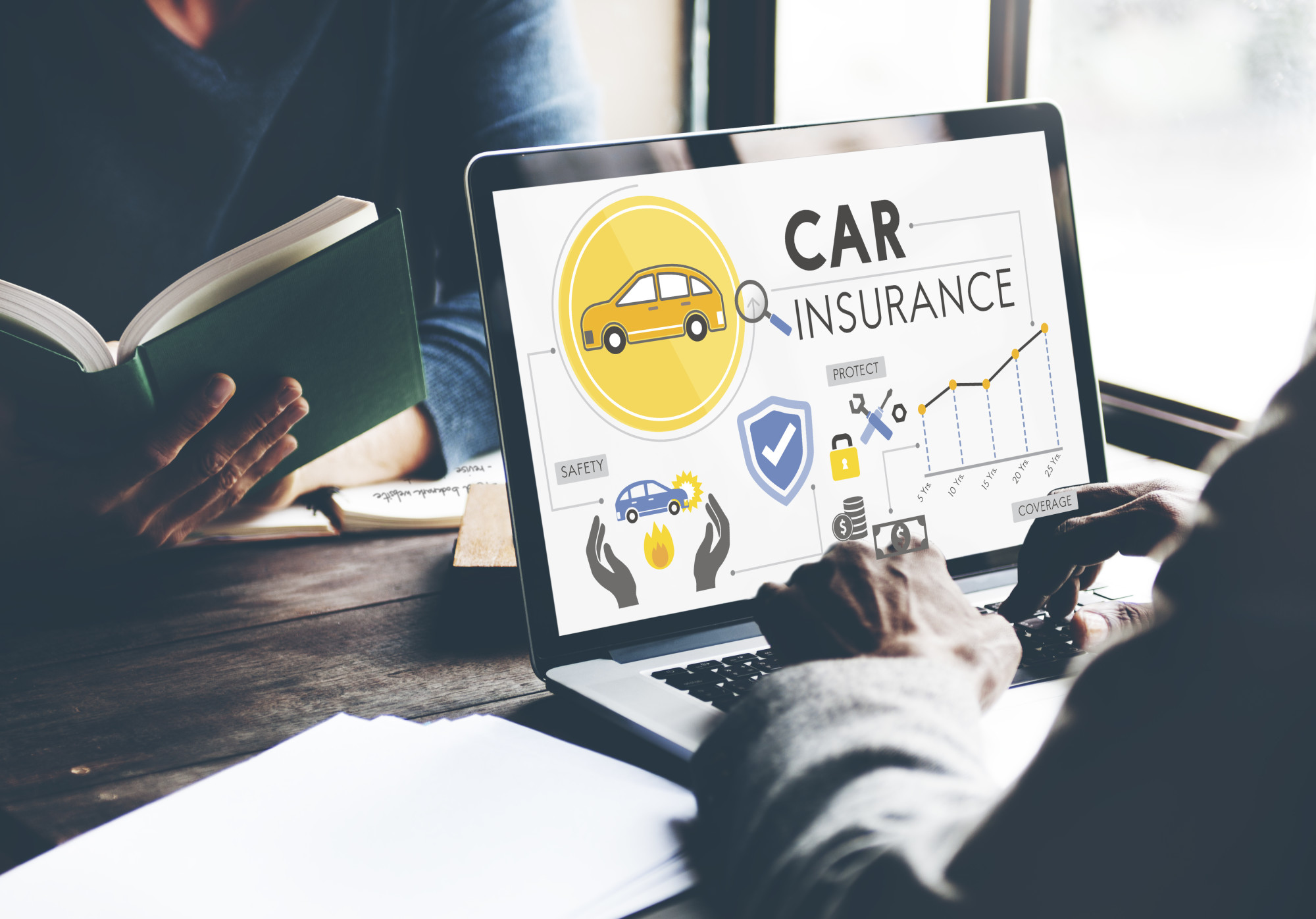 Types of Car Insurance: What are Your Options?
Did you know that over any five-year period, more than 25% of us will become involved in a car accident? If that's the case, we might as well prepare by having the proper insurance coverage.
Yes, we know that it can be a challenge to keep all the various types of car insurance straight in your mind. But don't worry. We've created a little handy guide.
Keep reading, and you'll soon have the knowledge you need to make an informed decision about which types of insurance are right for you.
Liability Insurance
If you carry the proper liability coverage, your insurance company will pay when you're the at-fault driver in an accident.
In a perfect world, every driver on the road would carry liability insurance. Everyone would have confidence that in any accident, the at-fault driver would be able to pay for the damage and injury suffered by the innocent driver.
If there were no such thing as liability coverage, each innocent driver would have to pay the bill for something someone else had caused. It would be too expensive to own and operate an automobile if liability coverage didn't exist.
The state will mandate a minimum amount of liability coverage that a driver must maintain. In Texas, the minimums for bodily injury are $30,000 per person and $60,000 per accident. For property damage, the minimum is $25,000 per accident.
But it's wise to increase your liability coverage past the minimum. You want to make sure that you have enough liability coverage to take care of the damage you might cause to someone's luxury vehicle.
Collision Insurance
If you cause an accident, not only do you want to make sure that the other driver's car is repaired, but you, of course, want to have your own vehicle repaired. That's when collision insurance comes in. Your collision insurance can put you back on the road with your current automobile or a new one when you're at fault for an accident.
If your car is a well-traveled older car that doesn't have many miles left in it, it may not make financial sense to pay for collision insurance. Of course, the newer your car and the more valuable your car, the more important it is to have collision insurance. You'll automatically have to have collision insurance as long as the bank or loan company has a lien on the vehicle.
Comprehensive Insurance
As the name implies, comprehensive insurance covers a multitude of situations. It applies to situations where your car is damaged from incidents other than collisions with another car or an object.
Comprehensive insurance is also good to have if your car is stolen or damaged by falling objects such as trees and rocks. Depending upon the policy, comprehensive insurance may also cover damage from hailstones, floods, and fire.
It also offers a degree of protection from animals and vandalism when a stray dog decides he likes the taste of your car's bumper or when the neighborhood kids spray paint on your hood the name of their favorite heavy metal band.
Normally, you'll have to maintain comprehensive insurance as long as you do not have a clear title and still owe the bank or the loan company.
Uninsured Motorist Insurance for Property Damage
After you've acquired the legally-mandated insurance coverages, you'll have to decide which of the optional coverages you'd also like to have. One of the more important of these options is uninsured motorist insurance.
Not everyone behind the wheel of a car is carrying the proper insurance. And when such a person causes an accident, they're likely to flee the scene, leaving you to deal with the damage to your vehicle. Uninsured motorist insurance is handy to have for those types of situations.
Uninsured Motorist Insurance for Bodily Injury
An uninsured motorist could rear-end your vehicle, leaving you with neck and back pain. But suppose the at-fault motorist is uninsured.
If you carry uninsured motorist insurance for bodily injury, you'd have financial assistance paying for your treatments you'll need to regain a healthy pain-free neck and back.
Underinsured Motorist Insurance for Property Damage
The driver who struck your auto may carry liability insurance to help repair your car, but it may not be enough to cover the costs fully. Your vehicle may need costly parts or labor that outstrips the amount of the policy holder's liability insurance. This is especially likely to be the case if you drive an expensive, exotic, rare, or historic automobile.
If you have underinsured motorist insurance, you have some assurance that more of the cost of repair will be absorbed by your insurance policy. That reduces any expenses that you'd have to pay out-of-pocket.
Underinsured Motorist Insurance for Bodily Injury
Many drivers save money by carrying the smallest amount of insurance allowed by law. That's fine until they are at fault for someone's injuries. Suppose that someone is you. The other driver's insurance coverage won't be enough to pay your medical costs. With underinsured motorist insurance for bodily injury, you would have help defraying the costs of doctor bills.
Medical Payments Insurance
Unfortunately, not all accidents are simple fender benders. Sometimes, visits to the doctor or hospital are necessary. Medical payments coverage will cover part of the cost of medical treatment.
Personal Injury Protection Insurance
Similar to medical payments coverage, personal injury protection is designed to help you financially recover from the cost of seeking medical help following a car accident. If the loss of your ability to temporarily work will cause your family tremendous difficulty, personal injury protection insurance can come as quite a relief. This type of insurance can pay a significant portion of your medical costs.
Gap Insurance
Imagine that you're still paying on a car loan when the car in question is totaled in an accident. The accident wasn't your fault, so you receive a settlement for the value of your car. However, the settlement is less than the amount still owed against the loan.
Such a situation can easily happen because the value of the majority of cars drops each year. But the loan was based on the original value of the car. Gap insurance can help you cover the balance of the loan that remains after the settlement.
Emergency Roadside Service Coverage or Towing and Labor Insurance
It's comforting to know that you have insurance that will pay for the cost of towing your vehicle to your favorite auto mechanic and having it fixed.
Rental Reimbursement Insurance
If you don't want to have to take an Uber every day, you may want to make sure that you have rental reimbursement insurance which can put you behind the wheel of a nice rental car. You'll have your independence, and you won't have to pay for Uber or endanger your friendships by having to ask people for rides.
Classic Car Insurance
Not everyone prefers to drive the latest car on the market. Some people pine only for the cars of yesteryear. Enthusiasts and collectors of vintage cars choose to protect their investments with specially designed classic car insurance.
The definition of classic cars, vintage cars, and antique cars will differ depending upon whom you ask. However, what doesn't change is the fact that you want to do all you can to protect your investment.
Collector cars receive special consideration and policy rates, so you'll want to take advantage of this specific coverage that's designed with you in mind.
Learning About Types of Car Insurance
The few minutes that you take to learn about the types of car insurance that are available to protect you on the road will make you more comfortable when it comes time to choose your insurance plan. You'll know why certain coverages are required and how they benefit you.
You'll also know which coverages are optional and may not be relevant to your needs. In other words, learning a little about auto insurance will make you a smarter shopper. Who could complain about that?
Do you enjoy reading about tips and suggestions for getting the most out of your driving experience? If so, you'll want to check out more of our articles on cars and trucks.