10 Most Popular Homemade Cookies
Photo by Dima Valkov
Originally Posted On: https://www.savoryexperiments.com/10-most-popular-homemade-cookies/
I've compiled the data across 10 surveys across all 50 states and come up the ultimate list of the BEST and most POPULAR homemade cookies.
Curious what they are? Let's take a look at these delicious cookie recipes.
ONE. Chocolate Chip Cookies
Is it really any surprise that the most iconic cookie in the US is #1? In fact, when all US states were polled about their most popular cookie, nearly 75% had some variation of the classic chocolate chip.
Some added peanut butter or butterscotch chips, others had cream cheese or even sour cream and maple syrup. Nuts like walnuts, pecans and even pine nuts were also common additions. Only one state said that Cherry Chip Cookies where their top hit.
For me personally, I prefer a small bowl of Edible Cookie Dough instead.
Chewy Chocolate Chip Cookies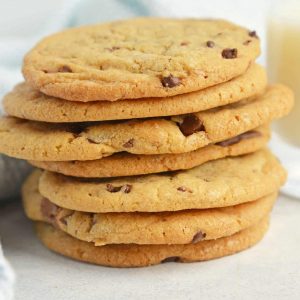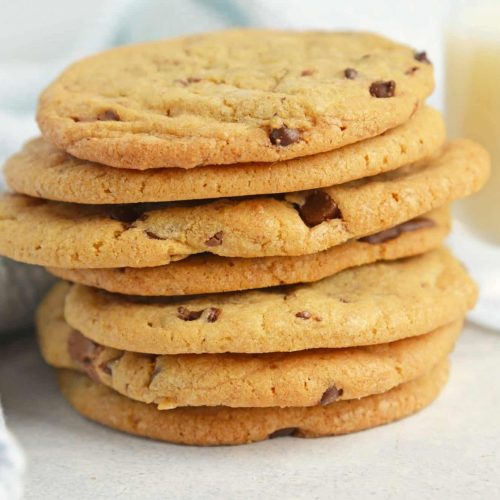 These Chewy Chocolate Chip Cookies are the ultimate homemade chocolate chip cookie recipe. With no chilling time, they are ready in a jiffy!
TWO. Peanut Butter Cookies
Again, not a huge surprise, peanut butter cookies are easy to make using basic pantry staples and little to no dough chilling time.
Drizzle or dip them in chocolate, or just eat them warm out of the oven, these soft and delicious cookies are always sure to please.
Soft Peanut Butter Cookies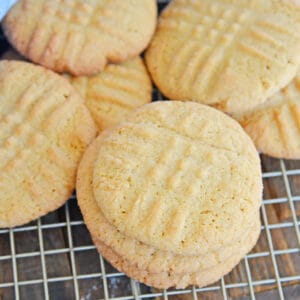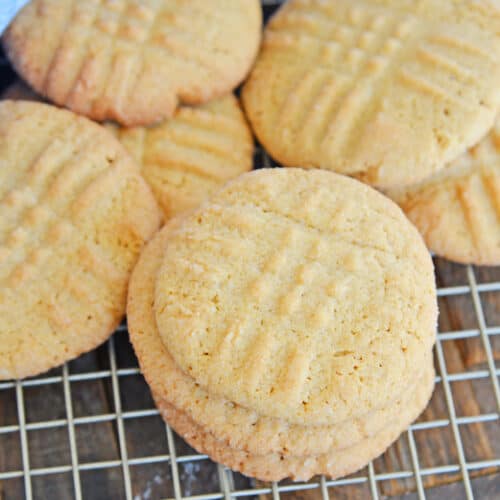 Soft and chewy Peanut Butter Cookies made from scratch with a few pantry essentials.
THREE. Oatmeal Raisin Cookies
It took me until I was an adult to decide that I did enjoy a nice, chewy oatmeal raisin cookie.
Only slightly sweet with gooey raisins and oats, they are almost a healthy cookie. Learn how to make sure your raisins stay plump and juicy while cooking and a couple of fun variations on this classic cookie.
Oatmeal Raisin Cookies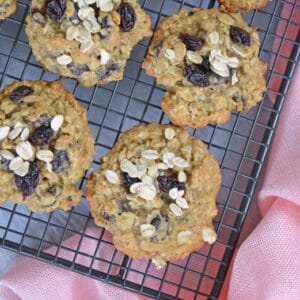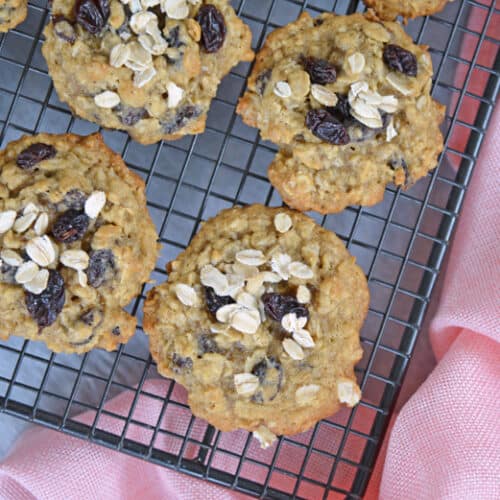 Chewy on the inside and crispy edges, these Oatmeal Raisin Cookies are going to blow your mind!
FOUR. Peanut Butter Blossoms
Sometimes known as Peanut Butter Kiss cookies, these were made popular in the 1960s after an Ohio woman won a baking competition with this now iconic cookie.
Most popular during the holidays, this close cousin to the classic peanut butter cookie, they are also soft, chewy and crowned with chocolate.
Peanut Butter Blossoms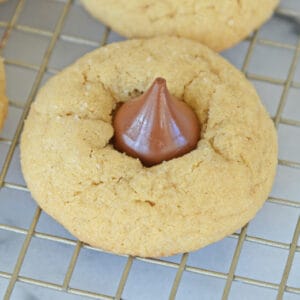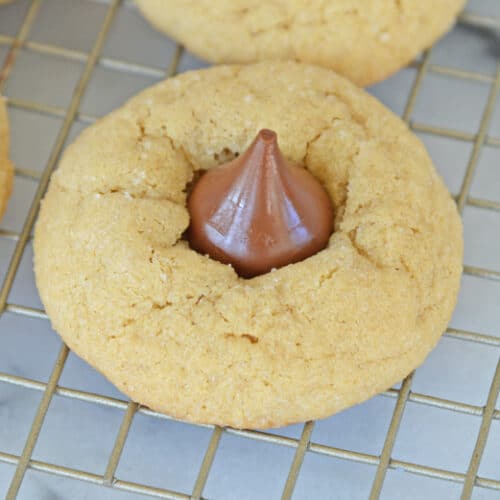 Soft Peanut Butter Cookies rolled in sugar and topped with a chocolate kiss.
FIVE. Sugar Cookies
I was surprised to see that sugar cookies came in #5. Perhaps it is the chilling time or maybe even the rolling and cut outs that make them less popular.
Of course there is the classic, but don't overlook other variations like Pumpkin Sugar Cookies, Butterfinger Sugar Cookies or even Sugar Cookie Cups for housing candy, frosting or ice cream.
A total sucker for dessert doughs and batter, I'll settle for a bowl of eggless sugar cookie dough any day of the week, but if you need the perfect cut out recipe, here ya go!
Rolled Sugar Cookies
The best sugar cookie dough recipe for Rolled Sugar Cookies out there! Won't lose shape when baked, great flavor and easy to make and roll out!
SIX. Classic No-Bake Cookies
A simple mix of chocolate, peanut butter and oats, I honestly thought my mom was the mastermind behind these magical no-bake cookies when I was a kid.
Little did I know that they are on the list of top 10 most popular cookies ever!
Classic No Bake Cookies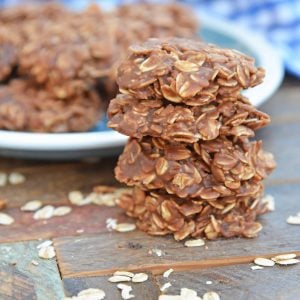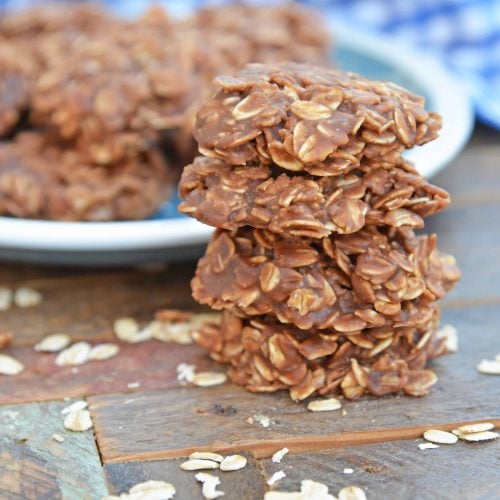 If you've always thought oatmeal no bake cookies were difficult, this classic no bake cookie recipe will change your mind. With these tips, you'll end up with the perfect peanut butter no bake cookies every time!
SEVEN. Molasses Cookies
Soft and chewy, these cookies come in a variety of shapes and sizes. Me? I like a puffy and slightly underbaked molasses cookie coated in a sugary crust.
Soft Molasses Cookies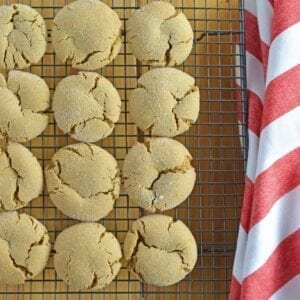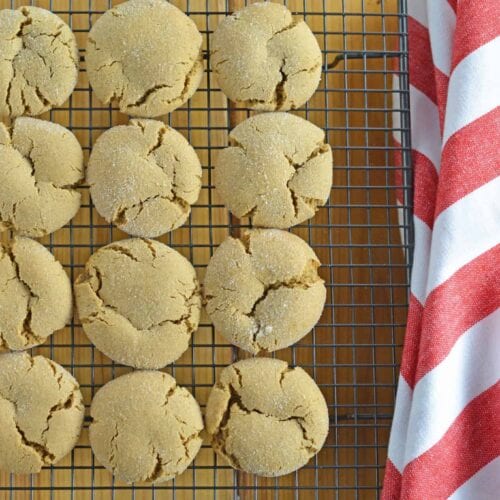 Molasses cookies, sometimes known as ginger snaps or spice cookies, are one of my favorite Christmas cookies. Soft and spicy without being overly sweet.
EIGHT. Macaroons
Not to be confused with a French macaron (one "o"), I was surprised to see the popularity of these almond coconut clusters.
While you do have to bake these simple mounds, they are relatively easy and the perfect addition to any cookie tray.
Almond Coconut Macaroons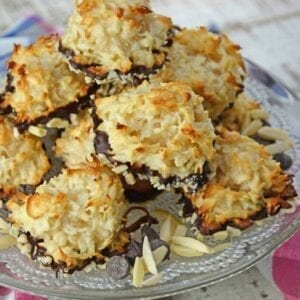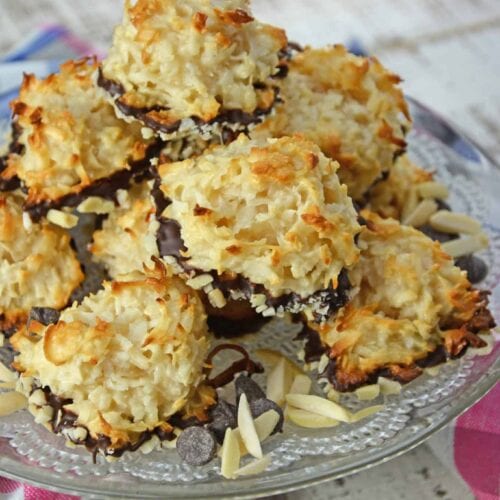 Almond Coconut Macaroons are light, fluffy coconut biscuits dipped in chocolate and almonds. Perfect as a dessert, for tea for as a an afternoon snack.
NINE. Lemon Cookies
Whether they are crinkle cookies, laced sugar cookies or lemon white chocolate chip, lemon flavored cookies are the perfect summer cookie recipe.
Lightly flavored, they pair perfectly with iced tea on a hot summer day. These are tossed in a light coating of powdered sugar and are so soft, they fall apart when picked up.
Lemon Cooler Cookies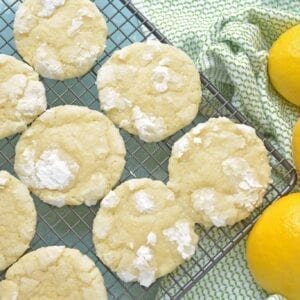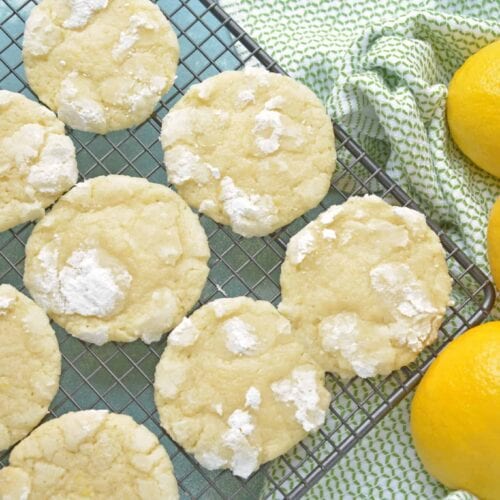 Lemon Cooler Cookies, also known as Sunshine Lemon Coolers, are a classic cookie recipe using fresh lemon and powdered sugar.
TEN. Cookie Cake
Cookie cakes can take on several variations. The most popular is undoubtedly a chocolate chip cookie cake, but my personal favorite is a sugar cookie base with cream cheese frosting and a rainbow of fresh fruit.
Perfect for breakfast, brunch or dessert.
EASY Fruit Pizza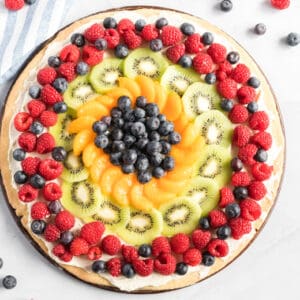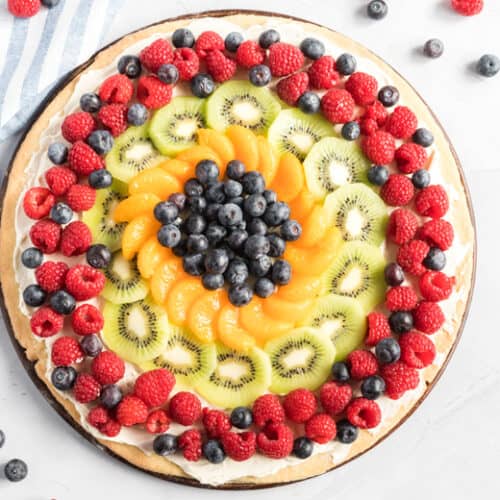 This Dessert Pizza with fresh fruit, cream cheese frosting and a crispy cookie base is a fun and tasty treat the whole family will go crazy for!