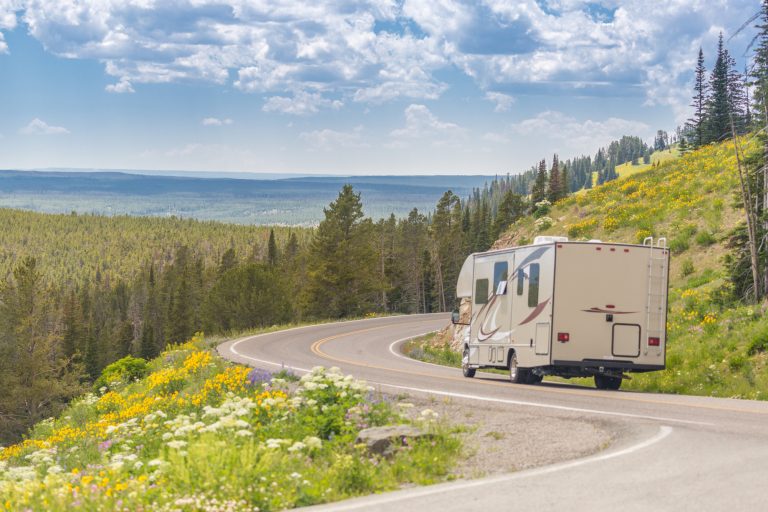 10 Most Important Things to Know When Buying an RV for the First Time
Approximately 10 percent of U.S. homeowners over the age of 55 own an RV. The same is true of 8.9 percent of homeowners aged 35-54.
Are you thinking about buying an RV for the first time? Are you on the fence about whether or not it's a good investment?
Shop Related Products
RV$12.99 (842)
RV$12.99 (842)
The Seasoned Traveler RV Right for You?$7.99 (24)
Timing$1.99 (2)Ads by Amazon
If you're getting ready to invest a lot of your hard-earned money into an RV, there are some important things you ought to know first. Read on to learn all about them so you can make the right decision for yourself and your family.
1. Look Beyond Aesthetics
When you first start shopping for an RV, it's easy to let yourself become consumed by looks. There's nothing wrong with buying an RV that looks nice. Don't let that be the only factor you take into account, though.
Remember, the outside appearance of an RV tells you nothing about how well it functions, how well it's made, or whether there are any potential safety issues. Consider the aesthetics of your potential RV, but don't let the blind you and cause you to overlook important internal matters.
2. Talk to Community Members
The RV community is a tight-knit group. Members are almost always eager to share their advice and experience with those who are thinking about joining.
Before you start shopping for an RV, reach out to online communities (Facebook and Reddit are great places to turn to ask questions and get support) and see what they recommend.
Spending time talking to people in these groups can also help you understand more about what RVing is like. This, in turn, can help you decide whether it's a good option for you and your family.
3. Don't Be Afraid to Negotiate
When you're shopping for RVs, don't be afraid to negotiate. As with car sales, there's often some wiggle room when it comes to the price. This is especially true if you shop at the end of the month or the end of the quarter.
At these times, salespeople often have quotas they're trying to meet. As a result, they may be more inclined to give you a good deal if it means securing your business and helping them reach their sales goals.
4. Consider Buying Used
Buying a used RV is a great way to save money. RVs depreciate pretty quickly. In fact, they can lose up to 25 percent of their value as soon as you drive them off the lot.
Because of this, it's a good idea to look into buying one that's gently used. This gives you a chance to save money while still getting a high-quality product that will last and get you through your travels in style.
5. Prepare for Expensive Repairs
RVs are often quite expensive to repair. They require special parts and the knowledge of mechanics who specialize in RVs, specifically.
This is why it's important to look under the hood and consider the internal well-being of an RV before making a purchase. Repairs can add up very quickly if you focus on looks only.
6. And High Maintenance Costs
Maintenance can be pricey, too. It costs a lot (in terms of money and elbow grease) to keep an RV clean and functional.
From general maintenance to minor repairs, you ought to plan on spending a couple of thousand dollars a year on your RV.
7. Don't Forget About Accessories
You'll also need some accessories to make your RV feel like home.
From kitchenware to blankets and pillows for the bunk area, there's a lot of additional items you may need to purchase so you're prepared for your adventures.
You can buy a lot of these items used to save money, but it's best to start shopping early to find good deals and make sure you have everything you need.
8. Find a Good Storage Spot
Many people underestimate the challenge of trying to find a good place to store their RV. RV storage can be tricky, especially if you don't have space at your house to park it.
If this is the case for you, you'll need to pay to store it at a separate facility. This can get expensive, especially if you want to make sure the facility has enough space and adequate security.
Before you go ahead and purchase an RV, make sure you have a plan for where you're going to keep it. There are ways to make storage more affordable, but you'll need to start thinking about it early.
9. RVs Make Travel Better
Once you have your RV, chances are you're going to want to do a lot more traveling than you did before.
RVs just make traveling so much easier and so much better. You don't have to worry about paying for hotels, for example, because your lodging is right there with you.
It's much more comfortable to sleep in an RV than it is to sleep in a tent, too, and you'll have access to other useful amenities like a stove, refrigerator, and shower.
10. Learn How to Drive First
Many people underestimate the challenges that can arise when they try to learn about driving a motorhome.
Driving an RV or motorhome is no easy feat. It takes a lot of practice to feel comfortable behind the wheel.
If you're thinking about buying an RV and taking it out on a trip (or even living in it full-time), you ought to spend some time getting used to driving it first.
This will help you feel confident after you've made your purchase, and you'll be more inclined to actually use the RV on a regular basis.
Still Interested in Buying an RV for the First Time?
As you can see, there are a lot of important factors to consider when you're buying an RV for the first time.
Owning an RV can make camping and other adventures more fun and enjoyable. You ought to know what you're getting into first, though.
If having your own RV seems like a good investment to you, you may want to check out some of the reviews on our site today. They can help you make sure you're buying the best RV for your needs and budget.