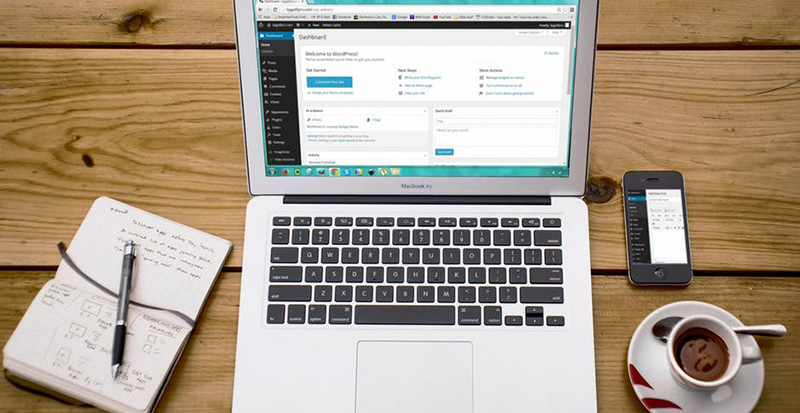 The Best WordPress SEO Tools for 2019
Originally posted on https://www.samsonwebdesign.co.uk/the-best-wordpress-seo-tools-for-2019/
Do you use a WordPress website? Are you currently attempting to improve your search engine ranking? If so, you should be utilizing the array of WordPress SEO tools that are available to you.
Looking for the best WordPress SEO tools on the market in 2019? Then read on! This article has you covered.
What are the Best WordPress SEO Tools?
There is no shortage of SEO tools for WordPress. The most useful of these tools will be reviewed below.
Yoast SEO
Yoast SEO is one of the most popular SEO plugins for WordPress. Why? Because it's also one of the best SEO plugins for WordPress.
This plugin provides a number of useful features, allowing users to seamlessly add meta descriptions, insert "nofollow" commands, alter XML maps, and complete a variety of other on-page SEO tasks.
Yoast also inspects a page's content as it's created, providing useful information on keywords, title lengths, image metadata, and a variety of other components. In doing so, it helps you to optimize each and every aspect of your website.
All in One SEO Pack
Next up is the All in One SEO Pack. This easy-to-use tool is beneficial to web creators of all experience levels, offering a number of code generation functions and optimization features.
Some of the top features of this plugin include an automatic Meta tag generator, an XML sitemap creator, a title optimizer, and a duplicate content catcher. Offering a great deal of automation, this tool simplifies the on-page SEO process.
Most webmasters consider All in One SEO Pack to be on par with Yoast SEO. They are generally hailed as the supreme WordPress SEO tools and are both worth a try.
The SEO Framework
Though it doesn't possess the level of popularity possessed by All in One and Yoast, The SEO Framework is arguably just as effective as the other two. Highly rated on WordPress.org, it excels at all SEO-related tasks.
SEO Framework offers a number of features, allowing you to seamlessly create meta descriptions, manage sitemaps, and build schemas. If you're looking or the absolute best SEO plugin for WordPress, it's worth a try. It could be the tool which best meets your preferences.
Rank Math
A big component of improving your SEO is analysis. You need to be able to see how your specific pages are performing in order to optimize them.
A tool which can help you do this is Rank Math. This plugin will offer a range of statistics on your web pages, including everything from clicks, to impressions, to CTR, to ranking.
It also offers a number of automation features, allowing you to noindex, nofollow, and noarchive with ease.
SEMRush SEO Writing Assistant
There's good writing . . . and then there's good SEO writing. There are distinct differences between the two.
If you need help optimizing your writing for SEO, you should download the SEMRush SEO Writing Assistant. This plugin will analyze your writing as you go, grading you based on complexity, keywords, and other important SEO entities.
Broken Link Checker
A big part of SEO is adding links to your content. This helps build credibility with search engines, allowing them to see your website as an authority in its given niche.
Unfortunately, over time, links break. Websites go down, pages go missing, and, all of a sudden, the content on your website begins linking to error pages. To put it simply, search engines hate this.
This is why you need a tool that can inform you of broken links on your website. In particular, you need Broken Link Checker. This tool not only perpetually scans your website for broken links, but it also helps you to manage them.
If you manage a website, this tool is a must-have. It will keep your site up-to-date at all times, ensuring that it doesn't get penalized by search engines.
Google XML Sitemaps
While search engines generally do a good job of indexing website pages on their own, they're not infallible. They can miss pages from time to time, affecting the overall rankings of those pages.
Want to make sure your web pages are being noticed by search engines? The key is to build an XML sitemap with Google XML Sitemaps.
All you have to do is download the plugin. From there, it will automatically create a sitemap of your existing pages. Once your sitemap has been created, it will update automatically.
W3 Total Cache
There are a number of factors which affect a site's search engine ranking. A factor that you might not be familiar with is site speed. Generally, all other aspects being equal, the faster site will rank over the slower site.
Need help improving the speed of your website? W3 Total Cache has you covered. By minimizing site code, and by caching pages and posts, it does away with all of the dead weight on a website, allowing it to move from page to page as quickly as possible.
SEO Optimized Images
Just as the text on your website needs to be optimized for SEO, the images on your website need to be optimized for SEO as well. If you're looking for a plugin that can assist you with this task, SEO Optimized Images is the tool you seek.
A simple tool, it serves simply to inform you of adequate and inadequate image alt text and title attributes. You type your text in, and the tool tells you whether or not it is optimal for SEO purposes. If you're not familiar with the optimization of images on your website, this tool is a lifesaver.
Looking to Improve Your Website's SEO?
There are countless SEO tools available for WordPress. However, if you're looking for the absolute best WordPress SEO tools in existence, the ones discussed above are the ones you seek.
Need further assistance in improving your website's SEO? If so, we here at Samson Digital Marketing Optimisation can help. We offer a full suite of SEO services, helping our many clients to climb both local and national search rankings.
Contact us now to discuss your needs!