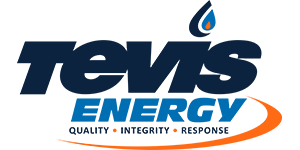 Tevis Energy Completes Acquisition Of Miller's Fuel Supply In Airville, PA
FOR IMMEDIATE RELEASE
Grantville, PA, October 10, 2022— Tevis Energy, a home heating oil provider with a corporate Pennsylvania headquarters based in Grantville, PA, has acquired Miller's Fuel Supply of Airville, PA. The transaction closed on August 22, 2022.
Building on the strength of its existing distribution network within South Central Pennsylvania, this acquisition brings an additional level of service and products to Miller's Fuel Supply's customer base and enhances Tevis Energy's market presence by further strengthening its footprint in a key region of York County, PA.
"It's been a pleasure working with Dave and Susan over the past year to understand their business and customers. Relationships are important to Tevis, so we respect and appreciate the weight of these decisions and want to be as prepared as possible to make a seamless transition for the Millers and their customers," commented Kyle Price, Executive Vice President of Tevis Energy.
Mr. Price continued with, "Southern York County is not new to Tevis Energy, so we're excited for the synergies Miller's Fuel Supply will bring to Tevis Energy. Conversely, we'll look to bring additional products and services to this partnership that hopefully enriches the customer experience for those that trusted the Miller's to provide consistent comfort to their families."
Tevis Energy was founded in 1932 and services customers in Maryland and Pennsylvania. And, Tevis has just recently opened their Pennsylvania headquarters in Grantville, PA in December 2021.'
Miller's Fuel Supply was founded in 1992. Dave Miller has successfully grown this local business by supplying heating oil to homes and businesses throughout their community with a family-run, personal touch.
Dave Miller commented, "We're very excited to be taking this next step. Tevis Energy has given us a lot of comfort in making this decision. Everyone we've worked with from Tevis Energy has made this a great experience for us, and we're confident that our customers will have the same great experience. As a family-owned and operated company, we know Tevis Energy will provide the high level of care our customers have come to expect, in addition to offering more services to better meet their home comfort needs."
Interested parties can find more information by visiting the below-referenced website.
Media Contact:
Bruce W. Spiridonoff
Tevis Energy
10107 Jonestown Rd, Grantville, PA 17028
717-489-3990
https://www.tevisenergy.com/
Originally posted On: https://syndication.cloud/tevis-energy-completes-acquisition-of-millers-fuel-supply-in-airville-pa/