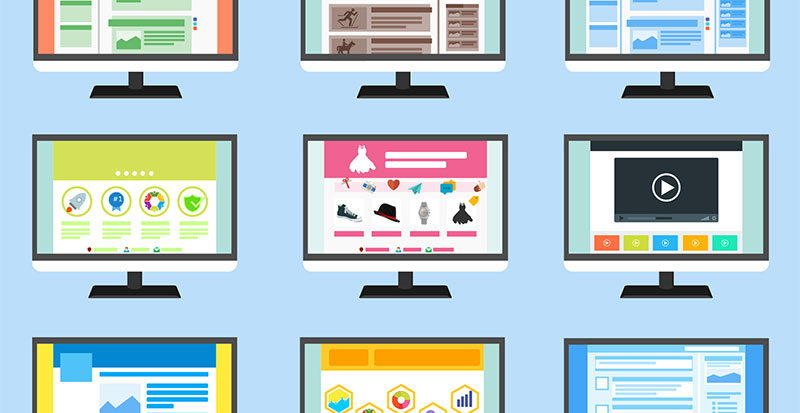 Stick the Landing: How to Design an Effective Landing Page
Originally posted on https://www.samsonwebdesign.co.uk/stick-the-landing-how-to-design-an-effective-landing-page/
Did you know that embedding videos on your landing page can improve SEO by almost 50%?
These simple tips can make your website page more visible on search engine results, not to mention that more people are going to visit it.
If you have an online business selling products or services, you need to focus on landing page design to attract more leads and improve conversions.
This is usually easier said than done, but you shouldn't despair. This article provides insightful marketing tips and tricks on how to create a better landing page which is optimized to convert. Keep reading!
Tips For a Great Landing Page Design
It's not that difficult to make an optimized landing page with a high conversion rate. You just have to implement some of the following strategies:
1. Make It Mobile-Friendly
More than half of all internet activity comes from mobile phones. This means that people are consuming media, entertainment, information and news using their Android or Apple smartphones.
If your landing page is not responsive and mobile-friendly, you are losing money with each visitor who lands on your page. It's paramount to work with a web designer to optimize your landing pages and make them snappy, attractive and easy-to-use on mobile devices.
2. Stick to a Minimalist Design
Overly-cluttered landing pages are not attractive and they tend to confuse the reader.
It's important to have a few pieces of text to showcase your products/services/skills and the benefits the visitor gets if he works with you. However, don't try to add too much text or visual elements that distract the internet user from the most important element – the call-to-action button.
Experts in landing pages use a big font, plenty of white space to make the CTA visible and simplistic imagery. A discreet background image that goes well with your landing page can make a big difference in increasing conversion rates, so use one wisely.
3. Implement the CTA Properly
The CTA (call-to-action) button is probably the most important element when it comes to landing page design.
That's because it helps readers take action and makes them do one of the things you want them to do – request more information, complete a form, request a demo or a quote, etc. A good call-to-action button also encourages visitors to pay for some of the products or services you provide.
Specialists say that this button should be always visible on the page. Your landing page should be short-form so that visitors don't have to scroll to find the CTA button. If you go for long-form pages, use a floating button that is always visible and can be clicked at any time.
Your CTA button should also contain just one or two words and have an eye-catching color. Most website owners use colors such as orange or blue since these tend to attract the most attention.
Lastly, make sure that your landing page doesn't give the user more than one option. In other words, it's not a good idea to have multiple CTA buttons because this creates confusion and the visitor might simply leave the page.
4. Do A/B Testing
A/B testing is a valuable tool and quite easy to use. It refers to the idea of testing 2 variants of the same element to see which one performs better.
For example, you can create 2 headings for your landing page. You run the landing page for 7 days using the "A" heading and 7 days using the "B" heading. If the B heading got more hits, it's more efficient and you should stick with it.
This process goes for almost every element of your landing page. Create 2 versions for your CTA, your buttons, trust signals, images, etc. Test them separately and see which one stands out from the crowd.
Although this can be a time-consuming process, it's time spent on improving the quality of your landing page, so it's totally worth it! Having a more optimized landing page can translate into a greater conversion rate and more profits.
5. Embed Videos
As mentioned at the beginning of this article, video content works great with landing pages.
People are increasingly likely to consume video content, instead of simply reading a piece of text. It's easier and also helps the visitor know more about you and your brand in a shorter amount of time.
Therefore, if you film yourself talking about your mission, the company you own, the products you sell and the values you believe in, chances are that people would want to do business with you. The video can be hosted on YouTube or another video-sharing website and it should be free to watch.
With that being said, make sure that the video doesn't start as soon as visitors have landed on your page. This can be annoying for some people. Give them a chance to manually start the video if they want to know you better.
6. Add Trust Signals
This is another common tactic used by professional marketers.
Trust signals consist of elements that showcase your reputation, professionalism, and authorities. For example, you can display a band with the logos of companies you have worked with in the past. This makes the visitor think that you are trustworthy.
You can also post a series of testimonials from the CEOs of companies you have worked with in the past. Obtaining praise from high-value business owners will make your visitors think you're an authority in the field and they are more likely to do business with you.
Design a Better Landing Page Today!
Your landing page design can go a long way when it comes to the efficiency of your business. Focusing on this key aspect can help you build a better image for your brand and work with more prestigious clients.
For more information and tips, check out our article on page and website design and learn from the pros!