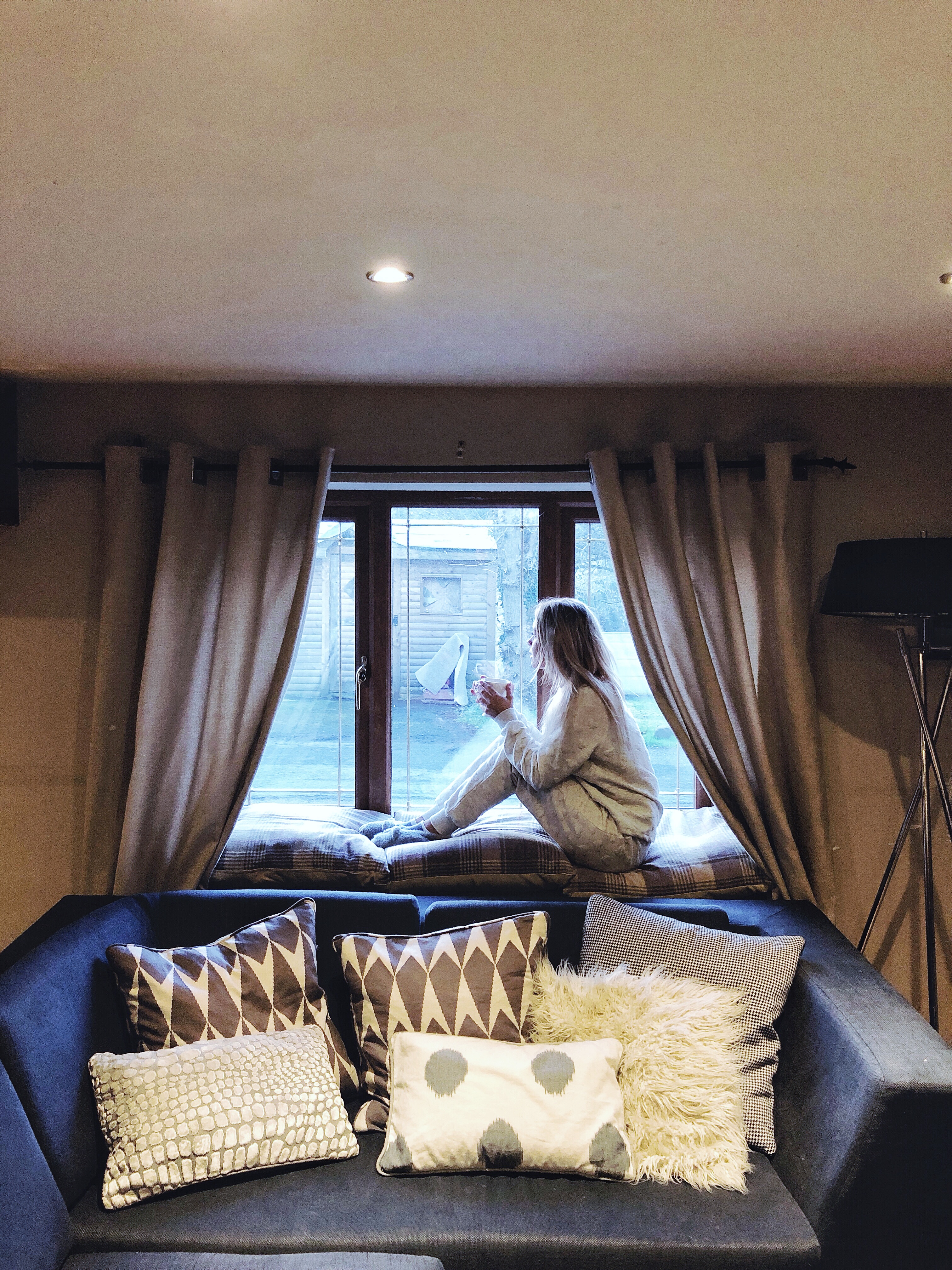 Smart Ways to Dress Up Your Windows
Originally posted on http://www.dontcrampmystyle.co.uk/2019/08/smart-ways-to-dress-up-your-windows.html
Since the dawn of time, windows have always been a great way to let some sunshine into your home. Window treatments can make or break your space and there are times when homeowners often overlook its importance. Depending on your space, window treatments can be functional, decorative, or both by creating a balance. Whether you go for shutters, blinds, or curtains, there is a ton of ideas you can choose from to dress your windows in a smart and gorgeous way. We've gathered up some ideas that will surely inspire you.
1. Use Shutters 
Using shutters means you have access to a versatile style than can fit with any design you had planned. According toShuttercraft, your home is a place to relax and unwind, so it's the perfect place for shutters as they can provide privacy and keep the room very bright as well. They're also ideal for open plan spaces or bay windows and can make your room very dark when needed. It's a design that is highly accessible nowadays and come in so many different styles. Try the following designs that coordinate with your home's design scheme:
Plantation 
This type of full window shutters is great-looking and can darken a room well, the benefit is that you can control the lighting as you can dim it according to your liking or keep them slanted for a little light to shine through. Opt for a traditional look and keep them white, use softer colors like light blue or pink, or go bold and use dramatic colors that will make your room pop. Plantation shutters can also be customized if you have awkward-looking windows.
Tier-On-Tier 
This type is ideal if you have bay windows and have decided to place a home office in that area. They're divided into two parts horizontally and can function independently by opening the top part for light and leaving the lower part shut for ultimate privacy. You can go for any type of wood for a timeless finishing as well as any color you want that fits your design scheme.
Rustic 
Getting reclaimed shutters is an excellent way to add a rustic look. Not only do they look gorgeous, but they're also budget-friendly. You can give it a shabby-chic look by painting them with chalk-like colors like light blue or white. You can also give your home another rustic look by using farmhouse shutters that look like plain wood panels; it can be a fun DIY project if you're into woodworking.
Café-Style
You can go 'halfsies' with this style by applying your shutters midpoint on your windows. These types of shutters are ideal for privacy as they can protect any part of your room; consider applying them around your study, your dining room, or even your bathroom, making any room look cozy and comfortable. The top part won't have shutters so you can easily peak out whenever you want or to let natural lighting in.
Solid Panels 
If your home is traditionally styled, nothing adds glamour to your design scheme like solid wood panels. This type works wonders in giving you that Victorian-style to your windows, especially if they're bay windows. They're also ideal in bedrooms for complete privacy as well as providing the darkness you need for a good night's sleep. If you live in a city or country with high temperatures, they can also be used to keep the heat out.
2. Install Blinds 
Using blinds is another window treatment option that you can use to create a balance of functionality and aesthetic appeal. They're ideal in practical places like kitchens or bathrooms and come in man-made fabrics that withstand humidity. They're also affordable, gorgeous, and come in a variety of shapes, sizes, and patterns. Try one of these options below:
Roman Blinds or Roll-Ups 
They're a simple and stylish solution for any type of window. You can hang them up on each glass panel and can be tied at different heights. They're ideal in letting the light in or keep it dark when you want and they can also prevent the room from getting hot. Choose from a variety of printed patterns that can go with your design scheme or fabrics like linen or even go natural with bamboo-style ones.
Double-Solar Rollers
This type is perfect if you want to keep the heat out, but would like the room to get in as much natural light as possible. They're made out of an open weave fabric with tiny holes that can block the heat and UV rays, but act see-through as well without providing extreme darkness. Its design is made into a one-way vision so you can see outside but the outside cannot see you.
Vertical Blinds 
Originally, this type is popular in offices as the basic gray blinds. However, they've been making their way into our homes to be used with any design scheme. They can offer protection and privacy but can also add the impression of dramatic height to your windows. Opt for a bolder color to make your room pop.
Low-Roller Blinds
If you're looking to control how your blinds function, then this one is perfect for you. They roll up and down from the bottom and can offer you a café-style look by giving you privacy as well as letting natural light in. They give off a cleaner and minimalist look that goes with any modern style.
3. Hang Up Curtains 
You can never go wrong with curtains. Considered to be the most versatile window treatment of all, they're affordable, accessible, easy to install yourself, and ready-made ones will give your home the aesthetic appeal you so desire. They come in many patterns or color styles, whether you choose light, bold, or even two-toned. Try out one of these options below:
Tab Tops 
These types of curtains are ideal for bay windows, choose a subtle print to give you a laid-back atmosphere. They're easy to install or remove yourself as you can tie them up without curtain rings; some are even designed with buttons and fastenings that can be wrapped around your curtain rod. This style works best if you opt for lightweight fabrics.
Panel Curtains 
If you have large French-style windows, then this window treatment is the right one for you. You will need to be able to cover a large area with as much fabric as you can, so this style allows you to neatly stack these panel curtains in front of each other when not in use. You can use cheerful and colorful prints to brighten up your room.
Wave Headings 
Wave curtains are perfect for any modern design. They create soft waves that are easy on the eye and give off a glorious finish. Couple it with a sleek and modern curtain rod that will allow the curtains to glide to the floor as well as look neat whether open or closed. They're also ideal if you choose electric curtain tracks.
Double-Pole 
Creating a double-pole design means you can hang the curtain of your choice as well as sheer curtains underneath. They can be drawn independently so you can control the privacy and lighting preferences. You can get creative by mixing and matching colors and choose suitable curtain rods to fit your style.
It's All About The Shades
Window treatments are more important than you know; they can be a show-stopper in any room. Choose a design and style that is functional as well as gorgeous to make your room pop.