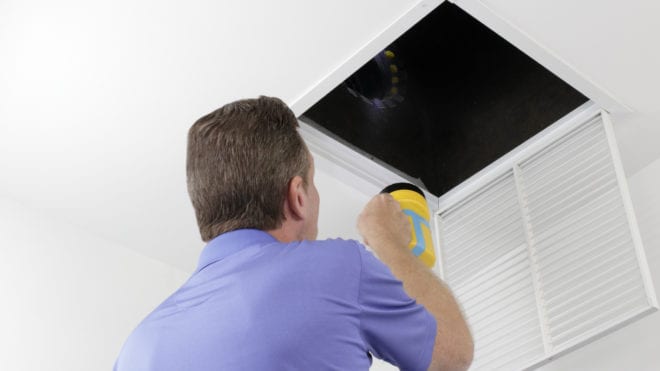 Seasonal Hvac Maintenance Checklist: How to Keep Your System Running Smoothly All Year Long
Originally posted on https://taurushvac.com/seasonal-hvac-maintenance-checklist-how-to-keep-your-system-running-smoothly-all-year-long/
Imagine this scenario: you're sitting in your living room during the summer, ready to sip on a cold glass of sweet tea, when all of a sudden your air conditioner turns off. Do you have your HVAC maintenance checklist?
If you are worried about your HVAC unit going down during the summertime, you can use an effective HVAC maintenance checklist. This list will spell out exactly what you need to do to keep your summer days cool.
Take a look at the following tips to care for your HVAC unit and thank us later!
CHECK YOUR CONNECTIONS REGULARLY
One of the first things you can do to keep your HVAC unit running smoothly all year long is regularly checking to make sure all of the connections are still set up correctly.
You will want to make sure that there aren't any trips or breaks in the connections leading from the capacitor of your unit to the circuit breaker.
This can lead to the unit not turning on at all or malfunctioning. Outside of checking external connections, you will also want to look at the thermostat and to make sure that all of the connection points work after a reset of the system.
This may also sound simple but when you put the top of the thermostat back on make sure the buttons are lined up so that they correspond with their proper action.
PROPERLY CLEAN THE FILTERS
You can't simply install an HVAC unit and expect it to run without proper cleaning at some point. Much like a dryer, the unit will occasionally gather dust which will greatly reduce the airflow.
One way to avoid this is cleaning out then replacing your filters every 90 days. These filters are inexpensive and will take no more than five minutes to replace in most common HVAC units.
If you do not want to replace the unit filters altogether you can clean your air filters with cold water and let them air dry before putting them back. This option isn't recommended but can help you save a few bucks for the time being.
This quick step will also help save you a lot of money down the line as you avoid a call to a local repair technician.
CLEAR THE CONDENSATE DRAIN
The AC condensate drain should be cleared out at least once a year. The entire process should take less than five minutes. You can clear it out with water and bleach to help prolong the life of your unit.
PREVENTATIVE MAINTENANCE MEASURES
A few other things you can do to prevent damage to your unit include purchasing high-efficiency filters and shutting off the water supply to the furnace during the summer months.
Once you are ready to turn the heat on in your house simply replace the humidifier filter and turn the water supply on.
AN HVAC MAINTENANCE CHECKLIST YOU CAN USE
After going over some of the best ways to use an HVAC maintenance checklist, which ones stand out to you? Leave a comment below and don't forget to contact us for an appointment in your area!