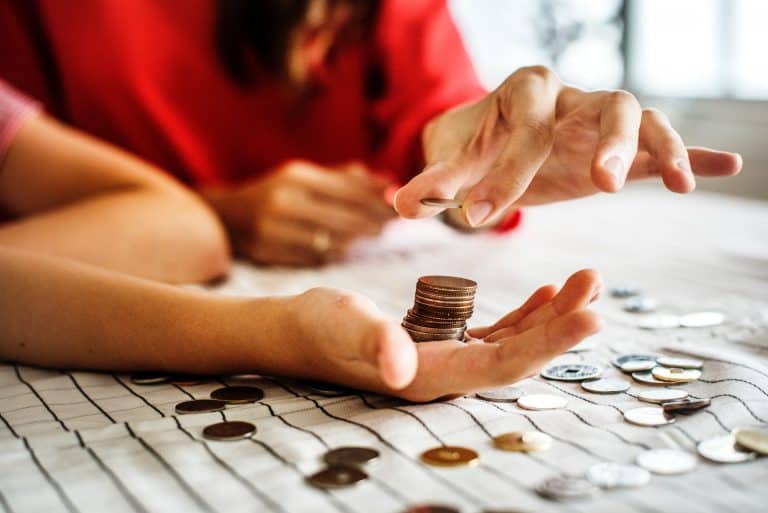 Payroll Outsourcing Costs Businesses Money: 9 Risk Factors to Consider
I have heard the phrase "price is not everything" many times in my life. I've been told that being cheap often sometimes will "get you what you paid for." The most profound piece of advice that I received about spending money came from an old man in passing. I was debating if I should save a few dollars and buy some fast food from a drive-through dollar menu or visit a small-town gourmet burger restaurant. The man said to me, "If you buy a cheap hamburger, you are going to have to eat it." I later learned to use it as an analogy for great business practices. In the case of choosing a payroll provider here are some ways in which a company can cost more money than what it is worth.
Being cheap is not always good. When you buy cheap while running a business, it may come back to hurt you…. And that never tastes good. Here are some unseen reason ways payroll companies may cost you money.
A lack of expertise with the workforce
1.  Sales staff are filling quotas, not building companies:
To juxtapose on a previous point… salespeople sell stuff! They sell software. Guess what they are going to talk about? Software! As a rule, in the grand scheme of things… the objective at the end of the day is to get you to buy. The primary focus is not to make your company better. If they offer nothing to make your business more successful in the future, why use them?
2. No consulting to show you where you are vulnerable
What weaknesses did your payroll sales associate reveal to you? Anyone in their right mind would want to know what is on the horizon that is going to cost their business money. For example, legal disputes can be created by customers, employees or vendors. Employees can quit on you at the worst time. Some employees can stick around, reduce productivity and create a toxic workplace environment that you don't know exists. Furthermore, following all state and federal regulations regarding employee safety can be a big deal considering the implications can result in large fines. You could be out of compliance with tax & labor laws and not know it. In addition, could be violating HR & OSHA regulations and not even know it. You don't know what you don't know. Hence, the old adage… Knowledge is half the battle!
---
Originally posted on YouTube by spicyJarJar
Understand the Important of Human Capital Management
3. They don't provide resources to help you minimize risk.
As a rule, Murphy's law says that "anything that can go wrong, will go wrong." If you expose your business to risk, murphy's law may run its course involving your company and that's no fun. Take care of the risk before they cost you. Every payroll provider should provide you with resources to help you run your company smoothly and efficiently while keeping your unexpected distractions to a minimum.  Our company provides access to small business legal services and Human Resource consultants to facilitate your companies risk management goals.
4. No solutions for High turnover with businesses:
The revolving door of employees in a result of poor HR policies and practice. If you have a problem with employee retention, it has a major impact on your productivity, customer service and negatively impacts your state Unemployment Insurance tax rate.  Work with a company that provides you with an HR consultant that can help you select loyal talent, build a strong company culture and set workplace policies that help you engage and govern your employees.
Payroll services may not be quick and nimble in response times
5. Slow resolution time
When an error is made, how fast can it be fixed? If an issue arises on a Friday, how soon can the issue be fixed? I've heard many times that an employer had to wait until Monday to have a Friday issue resolved. If a payroll provider can't fix a problem quickly, it can result in employees becoming disgruntled, disengaged or even absent. In summary, the saving you receive by choosing a cheap provider is paid back in frustration later.
6. Slow customer service
In addition to slow resolution times, many providers are using the regional call center model for customer services. Consequently, that breaks down to longer hold times when you need assistance. When the perfect storm hits, you'll be on the phone waiting. You will have pressing business issues competing for your attention. Some payroll providers give you a great price for their services but they, in turn, soak up your time when you need it most. Where do you want to spend your time? On things that will make money or things that cost you money?
---
Originally posted on YouTube by John
7. Lack of payroll software functionality
Some payroll software does not allow you to have multiple users with varying levels of access. People in management know that delegating responsibilities can be liberating as it can increase workplace efficiency. Payroll, HR, Time management, Benefits should all be accessible by one system while communicating will all responsible parties. The payroll software should be able to handle complex workplace dynamics such as multiple pay locations, pay cycles, and an itemization of paychecks (bonuses, reimbursements, deductions). When functionality is lacked, employee labor costs increase.
Employee Benefits and Insurance cost are high
8. Companies offer expensive employee benefits options
Some companies do not offer any benefits packages, so you may have to spend quite a bit of time researching benefits options on your own. Conversely, the payroll companies that offer employee benefits, they are likely to present expensive products. Fortunately, there is a way to provide employee health insurance benefits. Check out an article I wrote about health insurance for small businesses for more in-depth details on truly affordable alternatives.
9. They Sell you Workers Compensation Insurance but don't help you create a safety program.
Lastly, if you purchase insurance to cover your employees against workplace accidents, you understand that that the threat of injury is real and possible. So, if someone could get hurt at work what would you do if it happened? Where do injured employees go? Determining if the emergency room or a local care facility is the right fit while in "fight or flight situations" could be unnerving and costly. It would be better to have emergency situations mapped out beforehand from the perspective of employee safety and cost per visit. In conclusion, having a detailed safety plan to being with can help you to reduce the risk of accidents, prevent injuries, avoid hospital visits (with high deductibles) and keep your worker's comp premiums from spiking. Request a Quote for Workers Compensation Insurance
Conclusion
Here at Next Generation Payroll, we seek to provide comprehensive solutions that fit businesses of every industry. We strive to make businesses better, so we ensure our payroll outsourcing service has the right features with the right consultants to aid in helping you get to where you want to go. To receive more information about payroll outsourcing, feel free to contact us for more information.