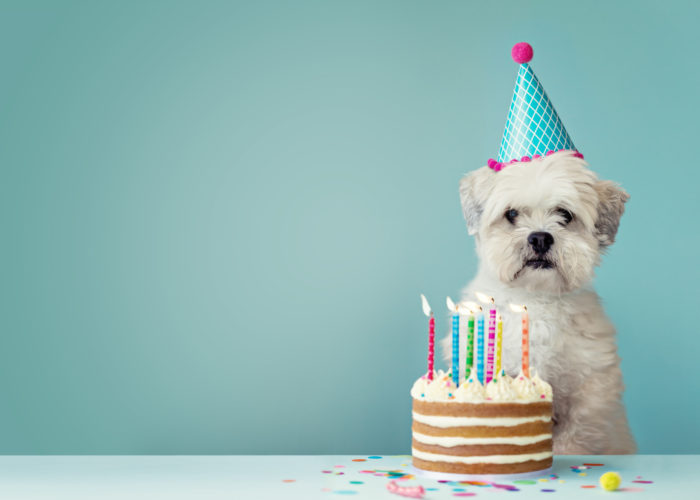 Partying With Your Pooch: How to Throw a Dog Birthday Party
Originally posted on https://celebritydogwatcher.com/2019/08/partying-with-your-pooch-how-to-throw-a-dog-birthday-party/
Any pet lover knows the benefits of owning a dog. Having a dog can make you happier, healthier, and improve your sense of security and safety. These animals are known as being "best friends" for a reason.
Because your dog brings so much to your life, it's only reasonable that you would want to celebrate their life when you have the chance. Throwing a dog birthday party is a great way to make your furry companion feel special, and show them how much you appreciate them.
If the thought of throwing a dog party overwhelms you at first, don't worry. A dog party can be similar to a human's birthday party, with a few key differences.
Below, we're sharing a guide to everything you need to know to throw your birthday dog the party they deserve. Read on to learn more, and start party planning today!
1. Pick a Great Location
Just like any other party, a dog party should take place at a great location. Your own house or apartment is always an option, but consider some of your dog's other favorite spots. If you have a local dog park or a favorite trail that your pooch loves to explore, those could also be great options.
When you're considering different locations, think about how many human guests you're going to have and how many dog guests. That may help you make a determination. If you're going to have a lot of other dogs, having ample outdoor space will be key.
2. Serve Dog-Approved Treats
Your happy birthday dog deserves only the best at his or her party, and that includes edible treats. While you probably keep a regular stock of dog treats at home, this is an occasion to go above and beyond.
More from Celebrity Dog Watcher:   Hemp for Dogs: 8 Amazing Products You Need to Try Today
Do some research to see if there are any dog bakeries in your area that make treats specifically for pups. The internet is also a good resource of recipes for homemade dog treats that might be too much effort for a regular day, but are perfect for a special occasion like a puppy birthday.
3. Register for Gifts
It may sound crazy to register for gifts for a dog party, but your guests will actually appreciate it. A lot of them may not know what to bring, and having a registry to fall back on will end up making it easier on them.
Since it's your dog's birthday the attention should be on them, but you can register for things that the two of you can enjoy together. There are lots of pet lovers gifts that you and your pup can both appreciate.
Ready to Throw a Dog Birthday Party?
As an owner, having a dog likely brings you a lot of joy and a never-ending source of companionship. When you do have the chance to celebrate your dog's birthday, you should treat it like the special occasion it is.
With a little bit of planning, the right guest list, and the perfect location, you can make your dog birthday party an occasion to look forward to year after year.
Don't forget to bookmark our site to never miss our latest posts!