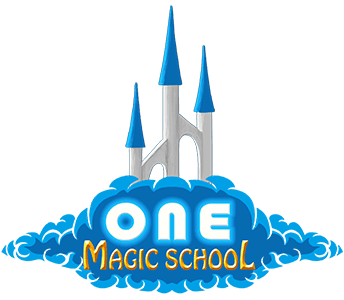 One Studios Develops One Magic School, A Fun Free-To-Play & Earn Game Focusing on Exciting Gameplay
After winning a local startup competition and getting covered by popular media outlets, One Magic School has come a long way to introduce their first collection of NFTs in November.
FOR IMMEDIATE RELEASE
HO CHI MINH CITY, Oct. 20, 2022 — One Studios, the creator of One Magic School announced today its preliminary launch of the first NFT collection of 5,000 Magic Disciples on 11/11/2022. The premier will be supported by Flamingo and Artsy, the largest and fastest-growing art marketplace in the world with 4.7 million followers across social media and 2 million sessions with commercial intent. The partnered launchpads will drive awareness and automate matching between collectors on the hunt with the NFT works they want to purchase. Tran Tri Nhan, the CEO of One Studios, said "The value of those NFTs are not only in the art itself but also in the future's application of our coming GameFi and beyond."
At One Magic School, players need to have at least a Magic Disciple to start exploring, battling monsters and gathering resources. The resources include the in-game cryptocurrency MAES and many types of material. These resources can then be used to forge new NFTs including skills & abilities, equipment, pets, and especially, new Magic Disciples.
They are also planning to make the game free to play while keeping the benefits for NFT holders. Apart from that, here are some key differences:
Great gameplay: A turn-based strategy game with an interesting storyline, designed to be a really enjoyable game.
Rich NFT variation: Many types of NFTs for you to explore and combine. The limit is your imagination.
Low gas, high speed: With the power of the Polygon network, transactions can be done at lightning speed with minimal fees.
Long-term sustainability: The play-to-earn mechanism is carefully calculated for the next 5 years sustainability.
One Magic School offers a variety of NFT types that can interact with each other to form different strategies, including:
Main characters (Magic Disciples) with different traits. Those can be fused with each other to unlock a Source-Infused Magic Disciple, a new powerful type of Magic Disciple. This in turn unlocks other great abilities called Sourcing.
Equipment, which are carried by Magic Disciples to battle, can unlock specific types of skills and benefit from their traits and specifications.
Skills, which are developed by Magic Disciples to battle and use in combination with equipment and main characters. They can also benefit from Magic Disciple's traits and specifications.
Finally, Pets! Magic Disciples with certain traits can acquire the "Tame" ability, allowing them to capture and raise animal pups to become pets. These pets can be brought to battle or used for Defi farming at home.
"The blockchain and NFT technology not only allow us to incentivize players for their contribution to the game but also enable the creation of a massive ecosystem (or in other words, a Metaverse). Inspired by the vast potential of NFTs and how they can change the future of gaming, we have combined the technology with our dream of a perfect game into a complex mechanic, where players can have fun and make money simultaneously," said Phan Giang Hong An, the Game Director of One Magic School.
He further adds a rather poetic comment regarding the game:
"With NFTs, players get more control.
With blockchain technology, trust-free is called.
With cryptocurrency, there are coins for all.
With ONE Magic School, the reward tree is tall."
This announcement comes on the heels of the recent partnership deals with Flamingo and Artsy that closed in October 2022 to help promote the NFT collections and the game itself to international audiences.
About One Magic School:
Founded by engineers, artists, gamers and business experts, the team at One Magic School is dedicated to providing the world with groundbreaking, science-based, artistic GameFi solutions.
The first NFT collection is scheduled to launch on November 11, 2022 on Flamingo and Artsy. Join One Magic School's social media platforms to get updated about the latest news and gifts:
Website (you may also find their whitepaper there and start mining shard immediately)
Contact Info:
One Magic School (One Studios)
https://onemagicschool.com
[email protected]
Originally posted On: https://syndication.cloud/one-studios-develops-one-magic-school-a-fun-free-to-play-earn-game-focusing-on-exciting-gameplay/