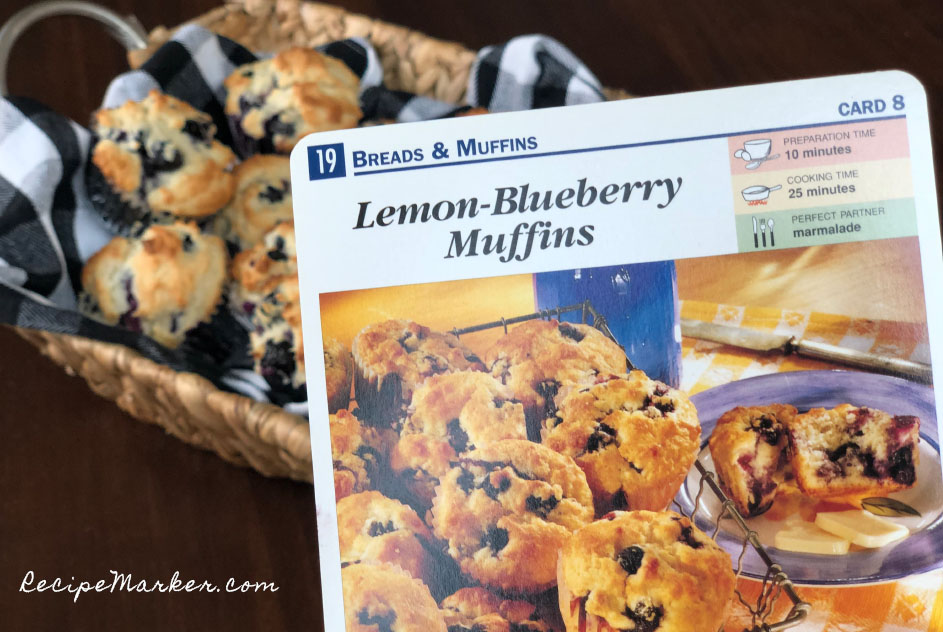 Lemon-Blueberry Muffins
My husband loves blueberry muffins and he said these were the BEST he ever tasted. I don't eat blueberry muffins often or blueberries at all but when I tasted these I was pleasantly surprised. These taste just like the store bought if not better. The kicker, this recipe is SO easy!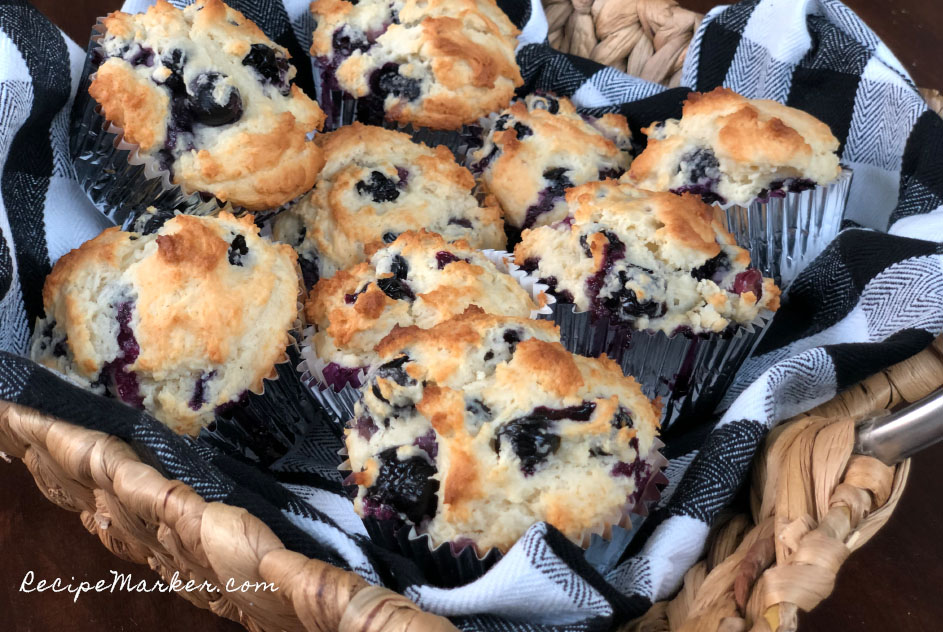 Print Recipe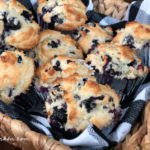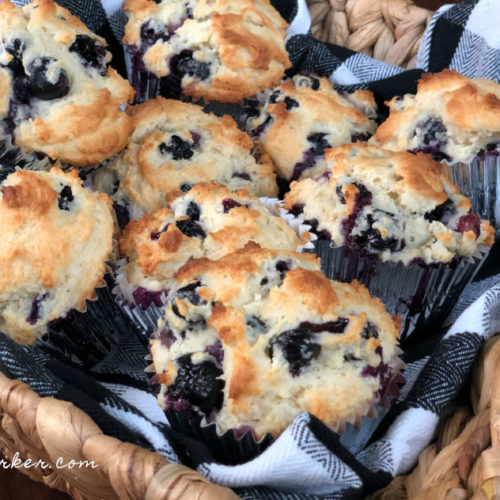 Lemon-Blueberry Muffins
Course Breads & MuffinsPrep Time 10 minutesCook Time 25 minutesTotal Time 35 minutesServings 12 muffins
Ingredients
2 cups all-purpose flour
1/2 cup sugar
1 tbsp baking powder
1/2 tsp salt
1 1/2 cups fresh or frozen blueberries
1/2 cup sour cream
1 egg slightly beaten
1/2 cup milk
6 tbsp butter melted
1 tsp grated lemon peel
2 tsp lemon juice
Instructions
Preheat oven to 400° F and line a 12-cup muffin pan with liners.
In a medium bowl combine flour, sugar, baking powder and salt, mix well.
Take 3 tbsp of the flour mixture and toss into a separate small bowl with the blueberries; coating them well.
In a large bow, whisk the sour cream, egg, milk, butter, lemon zest and lemon juice. Add the flour mixture to this bowl; mix until just moistened. Gently fold in blueberries.
Spoon heaping spoon fulls of batter into the prepared muffin cups. Bake for 20-25 minutes or until a toothpick inserted into the center comes out clean.
Place muffins on a cooling rack and serve warm or at room temperature.
Recipe Notes
For mini muffins, use miniature muffin cups that hold just a spoonful of batter. They will back in 10 minutes.
If there's a recipe you would like me to share or remake please let me know!