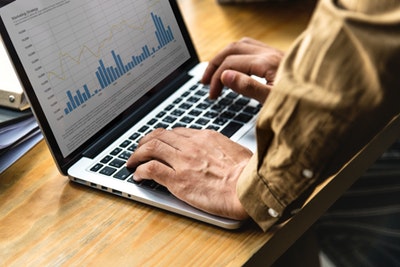 Is My SEO Working? 8 SEO Metrics to Gauge Your Success
Alright, so you've done your research, you know how to incorporate SEO into your digital marketing plan, you've optimized all your pages, but there's still that feeling that something is missing. 
Only too late might you realize that while you have increased your traffic your sales haven't reaped the benefits. You might even ask how can than be? After all, SEO wasn't only supposed to help you boost traffic to your site but also to increase your conversion rates. 
The answer probably lies in your SEO metrics. Which you may not have been keeping. There's a lot of information in those metrics that are needed in order to increase your traffic and conversion rates. 
Keep reading to learn about 8 SEO metrics to gauge your success!
1. Keyword Rankings
Just because you've already published your keyword infused content doesn't mean you're done with keywords. It's important to know how well the keywords you chose are ranking and if you are ranking for any new keywords.
Keywords that ranked high last year might not get any traffic this year. It's important to pay attention to this so you can edit older content to still rank by updating the keywords.
This is why it's also important to choose the right keywords for your content.
2. Organic Search Traffic
In order to get a clear picture and understanding of how well your overall SEO strategy is doing, you'll need to measure your organic traffic. Organic search traffic is one of the most accurate measurements to track because the increase in traffic is directly tied to your SEO efforts.
Because of how accurate the measurement is, it is easy to determine when your SEO strategy is working (when you see an increase in traffic) and when it is not (when you see a decrease in traffic). This allows for any necessary adjustments to be made to increase traffic.
3. Slow Load Times
53% of mobile users leave a site that takes longer than 3 seconds to load. Which is wild when it is considered that over half of all internet users are mobile users.
Having a website with a slow load time automatically turns away over half of your potential customer base. It's important to analyze how fast your pages are loading and to have a plan in place should load times begin to slow down.
For things like slow load times and link building strategies, it may be beneficial to hire an SEO specialist or digital marketer to assist. Digital marketers like BenjiMarketing.com are able to provide expert advice and guidance on how best to grow your business through digital marketing.
4. Time Spent on Page
How long visitors spend on your site help to determine how well your site is doing. For example, the longer a person stays on your site the more they must like your content. 
However, it is important to pay close attention to which type of page you are reading the measurements for. 30-seconds would be perfect for a landing page with a high conversion rate, but terrible for a long-form blog post. 
Knowing how long visitors spend on your pages also helps to determine which pages aren't performing so well and potentially why. 
5. Click Through Rate
Click through rate (CTR) refers to how often a potential visitor successfully clicked on your link and made it to your website. Understanding your CTR can help to determine how successful your PPC (paid per click) or SEO strategy is. 
You can also determine why certain links are underperforming by seeing your successful pages and comparing the two. SEO helps you to rank high on SERPs, however, that doesn't mean very much when your content isn't generating any traffic.
6. Backlink Quality and Quantity
Pay particular attention to link building strategy by measuring your backlinks for quality and quantity. Know when you aren't generating any more backlinks and begin to work to find out why.
Backlinks provide domain authority and if Google were to the cookie monster backlinks would be its cookies. However, like any connoisseur, only high quality will do. So naturally, you want only high-quality backlinks.
To ensure this you will need to measure the quality of your backlinks by measuring the quality and level of traffic to the site, the domain authority, and where the site ranks on the SERPs.
Having high-quality backlinks will help Google to see you as having domain authority and will rank you higher on the SERP. 
7. Bounce Rate
Bounce rate refers to how often users land on your site and back right out. Effectively bouncing out before giving it a chance. Having a high bounce rate means there are lots of users who are landing on your page and hitting the back button almost immediately. 
Having a high bounce rate can hurt your SERP ranking. After all, Google wants to put its best stuff up front to be sold first, so naturally, a website with a high bounce rate implies that users don't like what they are seeing.
Be sure to pay particular attention to your bounce rate when measuring your SEO analytics and optimizing your site. If Google thinks people don't want to see it, then people aren't going to see it. 
8. Domain Authority
Domain authority is a term coined by Moz and refers to how much authority your domain has. The more authority it has the easier it is to rank high on SERPs.
Your domain authority isn't as closely linked to your SEO efforts as organic search results are, however, an increase in domain authority can still be a strong indicator of how well your strategy is doing.
SEO Metrics and Your Success
Making sure you are tracking and reporting on the right SEO metrics can be the key to the success you have always longed for. While it may seem like seeing your site rank high on Google means your SEO strategy is working, that may not always be the case.
After all, it's not uncommon to see high SERP rankings with very low conversion rates. Tracking the right metrics like click-through rate, time spent on page, page load times, etc.., allows for a better understanding of where your marketing campaigns are succeeding and failing. You may even be able to gain some insight into your customer solutions as well.
For more information on digital marketing check out our digital marketing blog today!