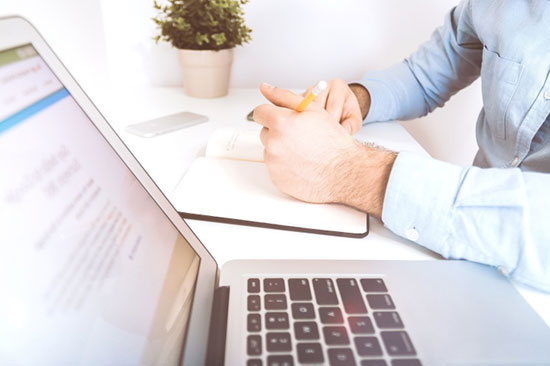 How to Improve your Business Credit Rating in the UK
Originally posted on http://firstclassbusiness.org/how-to-improve-your-business-credit-rating-in-the-uk
Believe it or not, 60 percent of the UK's small businesses struggle to access vital services because they have poor credit. This is according to research done by one the UK's faster growing energy providers, Utilita. In their national survey, business owners said that the perception that small businesses have bad credit is leading to higher rates.
71 percent of them said they have been hit with unexpected terms and conditions, higher rates, and inflexible payment options while 45 percent have been asked to make large upfront payments for their energy supply. One in five small or micro businesses have been turned down when they apply for energy due to their size. Why is credit for small businesses so low? And how can you, as a small business, increase your credit rating?
What is a Business Credit Score? And What is Good?
A business credit score is a lot like any other rating, except there are usually more factors to consider. These scores are generated by credit reference agencies. Your score may be different at each agency and the reality is probably a combination of each credit bureau's score. This value is then used by banks, creditors, and other lenders to make an informed decision about whether or not to offer your business credit.
A good rating will help you borrow larger amounts. Business credit scores range from 0 to 100. The higher the score is, the better financial standing your business is in. You won't be offered credit if your score is closer to zero. The higher the better, but if you are in the top half of credit scores, you will do okay.
Improving your Credit Score
There are some simple tips to keep your credit score up and others that you may have not hear about. First, you should always pay your bills on time. A record that shows you haven't paid them on time indicates a poor cash standing and affects the likelihood that you will get approved for credit. You should also limit your credit usage and keep your debt low. It's important to regularly check your credit rating, use an online tool to correct mistakes immediately, and register your business with a credit reference agency to make sure that there is a record of your business.
Furthermore, you should check the credit position of suppliers to protect yourself from anything happening to them. You should avoid closing account when they're paid off. Keep a close eye on your personal finances and if your information about your business is not available your personal data could be used as an indicator of this. You should avoid Country Court Judgements, but if one does occur you need to pay it off right away.
Why Businesses Have Bad Credit
According to the site MoneyPug, which is used to find the best deals for payday loans, businesses fall into bad credit because they take out short-term loans for routine expenses that they simply can't afford. With the high interest rate and demanding payments, these businesses fall into the cycle of debt. They begin using their credit sources regularly and enter the cycle of debt and repayment.
Paying back debt is essential to keeping your credit score in check, and making payments on time is key. Monitoring your report regularly and taking off mistakes will improve your overall sense of where you are will provide the necessary motivation to pay off debt and make payments sooner rather than later.
If you are a business struggling with bad credit, you can get out. Pay attention to your score, lines of credit, and financing habits and you will be able to make changes that improve your credit. Pay bills on time before you take out a loan or pay for another expense. It is key to keep your standing in check by eliminating all debt first, before you pay for other things. Whatever business you're in, you can get out of bad credit. Show due diligence and you will be rewarded with a healthier financial standing and a positive credit score.