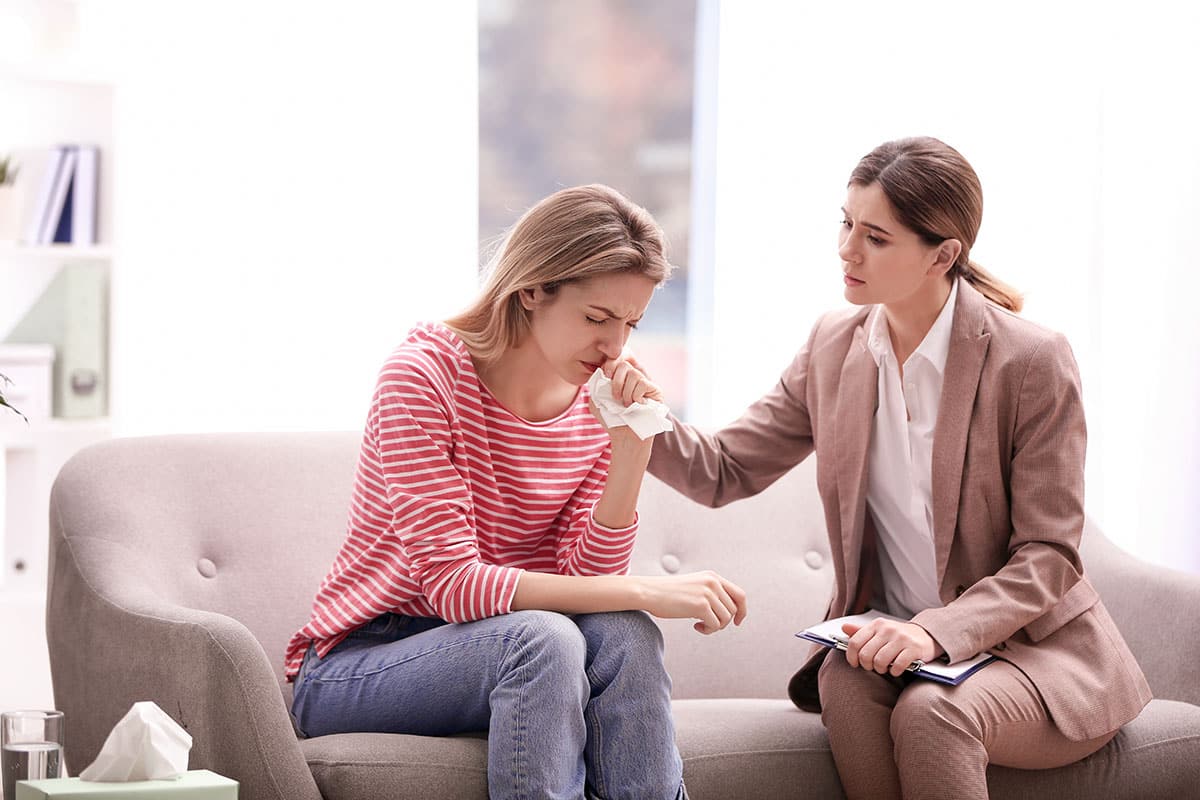 How To Help An Alcoholic
Friends and Family of an Alcoholic
Fighting alcohol abuse should not be a solo effort. Instead, Promises Behavioral Health is a nationwide consortium of treatment centers dedicated to helping you and your loved one fight alcohol addiction. As our motto says, "Recovery Begins With A Promise". The first promise has to be to yourself. If you are an alcoholic reading this, please understand that it's up to you. We have comprehensive alcohol detox centers in several locations across our network. While loved ones will support your effort, you have to make the decision to end abuse.
If you are a friend or loved one of the abuser and you are asking yourself "How to help an alcoholic?", we have some tips below. The Substance Abuse and Mental Health Services Administration offers information on alcohol abuse. You can learn how to understand the signs and how to offer concrete help.
Alcoholism comes along with a lot of physiological problems. As a result, your first stop should be detoxification. If your question is how to help an alcoholic, it begins with detoxification. If you decide to begin treatment with our agency, it will be a continuous process. After detoxification, you will be able to stay in our inpatient alcohol treatment program. This seamless journey has the benefit that your treatment providers know your history.
What Can I Actually Do For My Loved One
Family and friends, it's not easy to stay neutral in your loved one's decision to seek help. Trying to force the change usually has a poor outcome. Being consistent and supportive is your best course of action. Once your loved one arrives at a decision to make a change, give them a great treatment option. Keep the Promises Behavioral Health Center phone number handy. When they are ready, you will be too.
Help support your loved one by fostering a good sober living environment at home. This is the difference between whether your loved one can remain at home during treatment or if they need to be inpatient. We can help you understand how to foster a sober living environment for your loved one.
We Promise To Help
While treatment is critical it is not mandatory in most cases. We cannot stress the importance of the individuals' decision to seek treatment as the most effective motivator for success.
How We Help An Alcoholic
Detoxification – You may require medication to help ease the physiological effects of detox.
Residential Alcohol Treatment Programs – are one of the best ways to help you recover from alcohol abuse. Making a decision between inpatient or outpatient treatment is critical. Your counselor will discuss the merits of both as you decide. It is a very individualized decision that is based on many factors.
Once you are in substance abuse treatment at Promises Behavioral Health there are several facets of our program that will assist you in learning how to be sober:
Fitness classes
Identifying and treating the underlying reasons for your alcohol use
Individual therapy
Family or group therapy
Education on alcohol and substance abuse
Yoga and meditation
12 step support groups
Benefits of Recovery with Promises Behavioral Health
Attending treatment at any one of our nationwide facilities has added perks and promises. We have the size to be flexible in treatment modalities. We have both 12-step group programming as well as non-step group programming. You have the option to alter therapeutic options to fit your needs and desires. In addition, we have experience with:
Cognitive behavioral therapy (CBT) program
Couples counseling program
Dialectical behavior therapy program
Equine assisted psychotherapy
This is just a brief listing of some of our addiction therapy programs. Similarly, there are several more programs that help you or your loved one at our mental health, substance abuse, and trauma and PTSD treatment centers. We understand how these three areas fall under the umbrella of behavioral health. Conversely, addiction and mental health issues alter how we intend to function. Here at Promises Behavioral Health, you have the opportunity to deal with every aspect of your issue in one professional, caring and confidential environment.
Make the decision to help yourself or a loved one recover from alcohol abuse. Give us a call today at 844.875.5609.