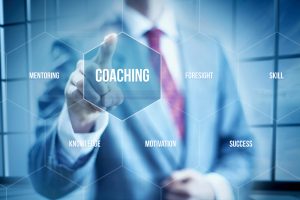 How Executive Coaching Will Make You A More Successful Business Leader
Are you leading an up-and-coming brand? Or perhaps you are one of the respected industry veterans? The moment you start to think that you already know everything is the point where you begin to stagnate.
As a leader, you must strive for continuous improvement. This is where executive coaching can help.
Business and personal coaching is on the rise in the United States. The industry passed the $1 billion mark in 2016. Moreover, experts predict it will grow to $1.34 billion by 2022.
This will not be possible if coaching doesn't offer much value.
But how exactly does coaching help? What can it teach leaders that you don't already know? Continue reading below to find out.
The Elements of Coaching
For someone who has yet to try executive coaching, you must first understand exactly what it is. If we take the definition of the International Coaching Federation, it refers to coaching as partnering with someone to inspire and boost their potential.
Thus, an executive coach can help you achieve your targets by maximizing what you already have. They will not give you the answers that you need. Instead, they will guide you in finding the answers using your own process.
Keep in mind that a coach is not a friend. Neither are they a therapist. However, they are someone trustworthy whom you can share personal information with.
In turn, they will use that information to help you achieve your goals.
How Executive Coaching Can Help You
Now let us take a look at the different ways executive coaching can help you and your business:
Develops Introspection
Introspection is the process of examining your own emotions and thought processes. Individual coaching can provide fresh insight into these two, especially your strengths and weaknesses.
Since you are already at the top of the corporate ladder, you may tend to overlook your weaknesses. Through coaching, you can pinpoint the areas where you can still improve on.
The coach will provide a fair and unbiased assessment of your abilities.
Maximize Your Strengths
Since coaching can determine your strengths, it can also help you leverage them in different ways.
Sometimes, there are strengths that people tend to underestimate. You may not even realize that one of your strengths is uncommon.
Coaching can teach you how to use these strengths even more. It can guide you as to how your entire organization can benefit from them.
Improves the Way Your Interact
Being promoted to manager or CEO involves significant changes in the way people interact with you. Lower-ranking coworkers will now treat and talk to you differently and vice-versa.
These changes may adversely affect the way you communicate with them. Coaching can improve the way you interact with everyone in the organization. A coach can help develop your empathy toward others.
Empathy is the ability to feel what others are feeling. Empathy allows you to talk to your employees without worrying if you are saying the right words or not.
Improves Your Relationships
Great coaching can also help build stronger relationships. Coaching enables you to deal with all kinds of people. Whether it's a new client or the janitor you are talking to, coaching equips you with the right attitude you need to deal with people.
Stronger relationships equate to more productivity. It fosters camaraderie and builds trust.
Become a Better Time Manager
With a lot of tasks filling up your plate every day, time management is paramount. Executive coaching can help you manage your time more effectively.
Your coach can help identify the things that matter. This allows you to rearrange your priorities. In turn, you can make the necessary adjustments to the way you spend your time.
Furthermore, coaching can also help you manage your resources. By identifying the things that matter, you can allocate your resources where they count the most.
Become a Better Decision-Maker
As a business owner or CEO, the buck stops at you. During the most challenging times, the organization expects you to make the toughest decisions. Sometimes, having so many things in your mind can lead to making bad decisions.
Executive coaches can help you become a better decision-maker. They can teach you how to absorb and process information. They can share the secrets of making swift but sound decisions.
Work on Essential Skills
As a leader in an organization, it is a must that you have certain skills that others do not possess.
However, most of these skills require further development now that you are at the helm.
Some of these skills involve task delegation, conflict management, and mentorship. Though you can develop these skills on your own, you may struggle if it is your first time to use them.
A good coach can help you build these skills. They will immerse you through a series of training sessions where you can apply these skills.
Gives You a Fresh Outlook at Work
As a leader, one of the worst things you can go through is stagnation. You want to search for opportunities to take your business to the next level.
Coaching can help you create new business strategies. A good coach can teach you how to develop new business approaches. They can guide you in a direction that will make your company more profitable.
Executive coaching will give you a fresh outlook, which is crucial in developing new strategies.
Motivates You to Change
Last but not least, coaching will motivate you to change for the better. Though change is inevitable, industry veterans find it hard to adapt to change.
Coaching can help high-ranking executives to continue to reinvent themselves. They will push you to increase your knowledge and develop your skills.
In turn, you will also inspire the people under you to strive to become better.
Become the Best Leader You Can Be
Through executive coaching, you can further blossom your career. You can reach your goals faster and your success will spill over the rest of the organization. The only thing left is finding the right coach.
Connect with us and schedule a free 30-minute strategy session. We offer intensive coaching for individuals and teams. Take the first step to becoming the best leader you can be, today!