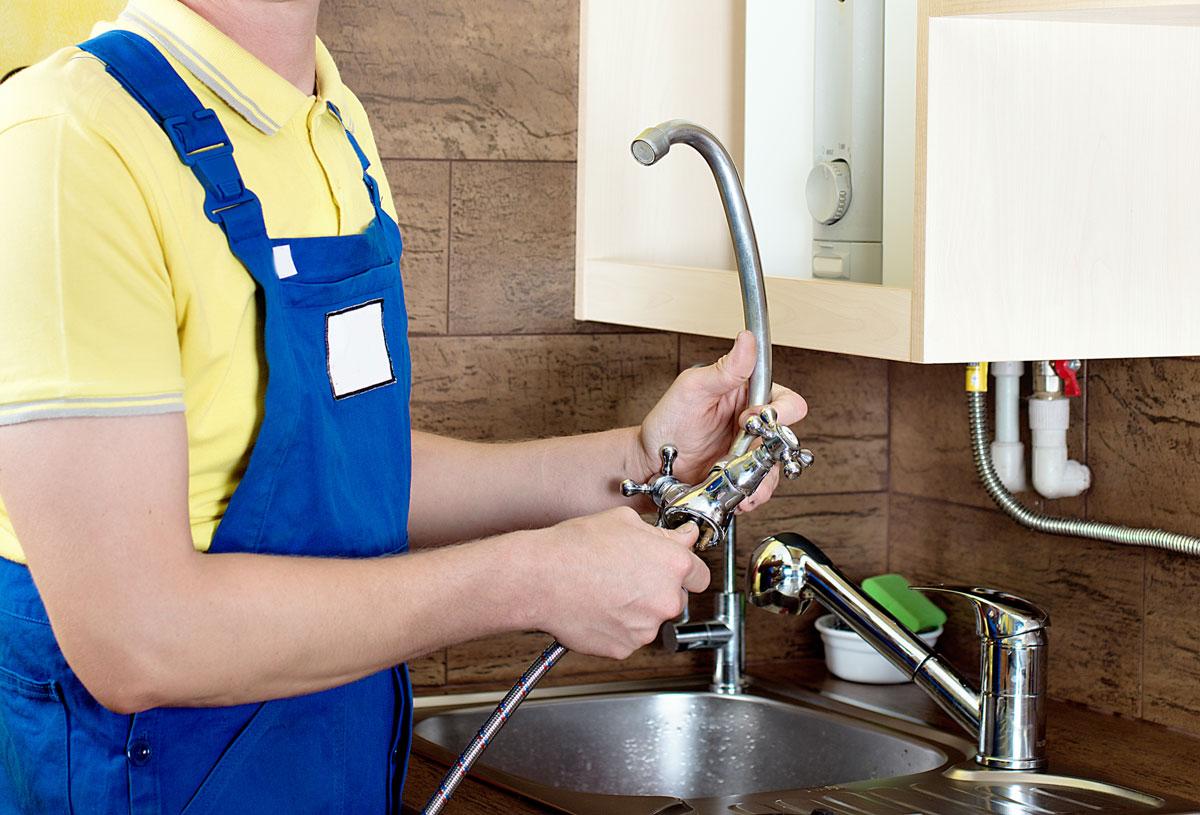 Helping Homeowners Understand Sneaky Plumber Tricks
Originally posted on https://www.benfranklinplumbingmontgomeryal.com/about-us-3/montgomery-blog/67-helping-homeowners-understand-sneaky-plumber-tricks
Many homeowners hate calling a heating, ventilation, or air conditioning (HVAC) specialist, plumber, electrician, or any other kind of service technician for a variety of reasons like:
Don't want to spend the money
Think they can do it on their own
Don't know who to call
Don't want to mess with it
Don't know who's honest and who is not
In a previous post we provided tips on finding a plumber. In this post we look at a few sneaky plumber tricks of the trade.
But before we start, do not think that we feel most plumbers and plumbing contractors are dishonest, crooked, or criminals. Far from it. But to feel good about your choice of plumbing professional in the area, it's good to learn:
What tricks you might run into.
How to spot those sneaky tricks of the trade.
Sneaky Plumber Tricks of the Trade
Working Unlicensed and Uninsured
Plumbers or plumbing contractors might say they are licensed and insured but you need to follow up and make sure they are professionally licensed and insured.
Most cities around the country require homeowners to use licensed and insured contractors, even when you don't need a permit.
Of course, do-it-yourselfers legally can do a lot of plumbing repair and renovation work on their homes — but only within limits. For example, you must use licensed professionals for structural work and for many electrical and plumbing projects.
Unlicensed and uninsured tradespeople usually charge less. But you're taking a risk hiring them.
With unlicensed plumbers there's nowhere to turn if the work is poorly done. If there are problems after the job is completed, chances are that plumber is long gone from the area or difficult to find. Fly-by-night companies and tradespeople often switch names and no one is the wiser.
If unlicensed plumbers were used and problems surfaced, a building inspector can require you to tear out the job and do it again — at more expense to you.
Rule of Thumb: When hiring a plumber, ask to see actual identification, a state license and proof of current insurance. Take a picture of these with your camera phone or jot down relevant ID names and numbers. To check licensing and insurance credentials, call Georgia's licensing department and insurance commissioner.
If a plumbing sales person or technician balks at providing you this information — or he doesn't want you to take pictures of the licenses or jot down the ID names and numbers — that could be a sign to look elsewhere.
Estimating a Job Sight Unseen
How can a plumber realistically estimate a price for a job he or she hasn't seen? For example, you may have a leaky toilet or you want to install a new plumbing appliance. A plumber may say it will cost you X dollars but when he gets there its now XXX dollars because new piping or fittings are needed to complete the job.
Rule of Thumb: Don't accept a quote without an in-person inspection from a plumber.
Rule of Thumb: Get any quotes in writing.
While plumbers can't quote a price without seeing the job, they can tell you their hourly rate and if they have a minimum charge. They can also give you a ballpark idea of the time involved on certain small, predictable jobs — installing a new shower head or clearing a plugged kitchen sink.
Rule of Thumb: Remember that even small jobs can be more complicated than you realize. Divers certainly know this to be true.
Lowballing the Bid
Everybody wants to save money. But a surprisingly cheap bid from a plumber should make your too-good-to-be-true antennae perk up. Something's probably wrong.
Plumbing is notoriously expensive and fees can vary widely, so this is something that's hard to judge. Fixing a drain clog can run $75 to $300 depending on what's involved and who you call.
Rule of Thumb: If you get a bid for a job that seems too good to be true — or too expensive — have other companies visit your home and provide apples-to-apples quotes.
You can shorten the search process by asking friends and neighbors if they have used any plumbers, what they charged, and were they happy with the results. You'll still want the company come to your home to provide an accurate bid, but the chances of a good find and fair bid are increased.
Angie's List, which charges homeowners a fee to access reviews of local businesses and professionals, notes that a common plumbing scam is to give a low estimate that doesn't account for all of the labor needed. You will then need to pay for the additional labor before the plumber finishes the job, putting you in a tough situation.
Padding the Estimate
Another approach is to pump up the bid with inflated prices and unnecessary items.
Rule of Thumb: Spot jacked-up prices by getting several competing estimates from reputable plumbers or plumbing contractors.
Because word-of-mouth recommendations can be so powerful, reputable plumbers will not want to be known for padding estimates or shady practices.
Showing up Uninvited
Believe it or not this happens, especially if there has been a disaster in the area like a high-wind thunderstorm or — in the case of Texas homes, hail and tornados. Roofers show up and say they can repair the damage for X and help you deal with the insurance company.
Notify the police if a "plumber" knocks on your door and tries to persuade you to hire him. This is often a tipoff to fraud or to a burglar checking out your home: Are you there at a certain time of the day, do you answer the door, and so on.
Plenty of homeowners — especially elderly — are targeted by con artists with a convincing sales pitch.
Rule of Thumb: Don't invite anyone into your home whom you have not first checked out. Remember you can find trustworthy plumbers by collecting recommendations from:
Friends and colleagues. They're the best, since you know them and can trust their judgment.
Reviews. Good review sources include Angie's List (it's a paid subscription — maybe a neighbor has one you can borrow) and Yelp (free). Skim through several reviews to see what people are saying. Don't just take the first positive (or negative) review.
Plumbers supply, home fixture stores, home improvement centers. These businesses usually work with reputable plumbers and can provide recommendations.
The Better Business Bureau. Use the Columbus, GA-area BBB for finding complaints, BBB alerts, enforcement actions and companies with low grades more so than ones with high grades, notes Consumer Reports.
A Web search. Don't just search a company's name. Look up the correct name and spelling in quotes ("name of company") and add words like "fraud," "review" or "complaint" to the search to focus your search more efficiently. Using quote marks helps weed out too much unnecessary information.
The Old Bait-and-Switch
Bait-and-switch is a time dishonored, deceptive marketing practice: A company advertises one product or service and then tries substituting something else, usually for an inferior version.
Rule of Thumb: When you obtain bids, get the make and model of parts or equipment included, to compare with the final product.