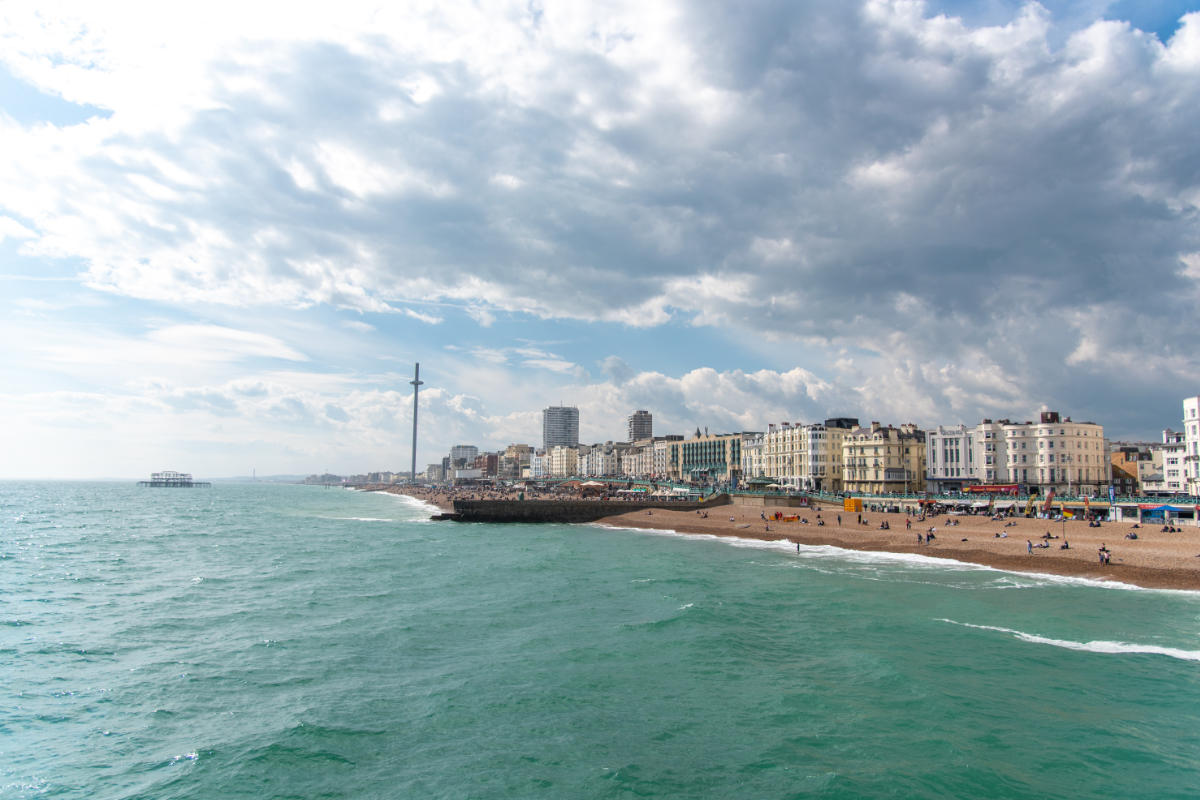 Five Career Paths Worth Pursuing in Brighton
Finding a career path that's fulfilling, enjoyable and has a good salary can be tough. Understandably, a lot of people don't want to pursue a career path that they'll end up regretting. Likewise, others feel limited by the job options available near them. Brighton, however, has a whole host of career prospects that may pique some interest.
With a relaxed atmosphere and easy access to the sedate countryside, Brighton is frequently used as a quiet seaside haven away from the hustle and bustle of larger cities. However, this also means a lot of people don't realise there are a whole host of worthwhile job prospects to choose from in and around the beautiful seaside city.
Here are 5 career paths worth pursuing in Brighton!
Tech
Whilst 'tech' is a broad term, it covers the increasing number of digital-based companies cropping up around the city. With over 12,000 digital jobs available, Brighton has become something of a home for up-and-coming tech companies.
Gaming companies in particular have benefited from this boom, with a number of smaller studios taking the opportunity to expand. Studio Gobo and West Pier Studio have both increased their workforce, with the former opening a whole new mobile development studio. The Brighton Games Collective, who help new talent in the gaming industry, has also been instrumental in establishing the industry's presence within Brighton.
It's not just gaming, however. Organisations like Wired Sussex have ensured the digital tech community continues to thrive, whilst digital agencies and software companies have opened up opportunities for IT specialists. That said, almost every business now has an online presence, so people with any kind of digital know-how are always required.
With new ideas constantly being introduced, working within the digital and technology industry means being on the cutting edge of innovation. A career in tech is also one of the most portable careers available, meaning it would be possible to work from nearly anywhere. More so, the transferable skills you can gain from a career in the technology sector can be extremely beneficial in the long run. So, if you're someone who wants the opportunity for exciting, fast-paced career development, then a job in the tech industry is well worth pursuing.
Marketing and Web Design
Brighton is full of creative roles that have grown out of heavy investment into the technology sector. It is a place where technology and creativity meet, with jobs in media, marketing, website and graphic design available all around the city.
With BrightonSEO being one of the biggest marketing events in the country, it's no wonder digital marketing is one of Brighton's most established industries. Digital marketers like Wolf, are in high-demand, and because the industry is ever-evolving, there are always new roles and exciting projects opening up. One of the best parts of a career in digital marketing is the variety of job options and the possibility to pivot into a different role within the industry. Having a high level of technical knowledge isn't always necessary, a career in digital marketing is open to a variety of people with all sorts of skill sets, which means anyone can potentially find their perfect role on niche websites like DigitalMarketingJobs.com.
That being said, if you have great technical skills and a knack for design, then you should consider combining them in a career in web design. Use your creativity and technical knowledge to build client websites and shape how brands are perceived by customers. Web design is the perfect outlet for anyone wishing to work with sophisticated technology and feed their creativity at the same time.
Retail and Hospitality
Whilst the creative and tech industries may be experiencing a period of growth, the retail and hospitality sector has been a staple in Brighton for a very long time. Brighton has always been a popular tourist destination, whether it be from visitors from abroad or people who just want a quick escape from a big city. This being the case, Brighton's retail and hospitality sector is still a great industry to be in.
If you love interacting with people then working in the hospitality industry is a good opportunity to flex your communication skills. Working in certain hotels may even come with some perks such as live-in accommodation. Working in an industry like this allows you to interact with customers, answer their queries, liaise with other staff and solve problems; if this appeals to you, then a career in retail and hospitality would be worth considering.
Education
With Brighton and Hove having over 100 schools, as well as being home to the University of Sussex and the University of Brighton, it's a great place to start pursuing a career in education.
The education sector is full of exciting and fulfilling job opportunities. Teaching would allow you to interact with parents and understand different learning styles of students as you help them to achieve their potential. So, if you like the idea of working with people and have the ability to explain things clearly and effectively, then this would be a great career option.
That said, working in education can also mean undertaking roles outside of full-time teaching. School administrators, course coordinators, HR staff, librarians, teaching assistants and tutors are all needed in the education sector to ensure every student is supported, so it's well worth considering a career in education if any of these roles appeal to you!
Charity
As a city, Brighton has a unique, collaborative atmosphere, and this community-centred attitude means it's one of the best places to work in the charity sector.
Brighton is host to a number of large charitable organisations such as the British Heart Foundation, Bernado's and Age Concern. This, alongside the innumerable other non-profits that exist in and around the city, means there are no shortage of charities for you to get involved in. Volunteering may be the first step in establishing a career in the third sector, but charities are always on the lookout for helpers and support staff to work in administration, coordination and, of course, fundraising.
Working with a charity means dedicating yourself to helping the lives of others, and for this reason, it often rates highly in job satisfaction. However, whilst the job may be highly rewarding, charity work requires a high level of compassion, organisation, flexibility, business awareness and teamwork. Just remember, though the job may be demanding at times, the pay-off is definitely worthwhile.