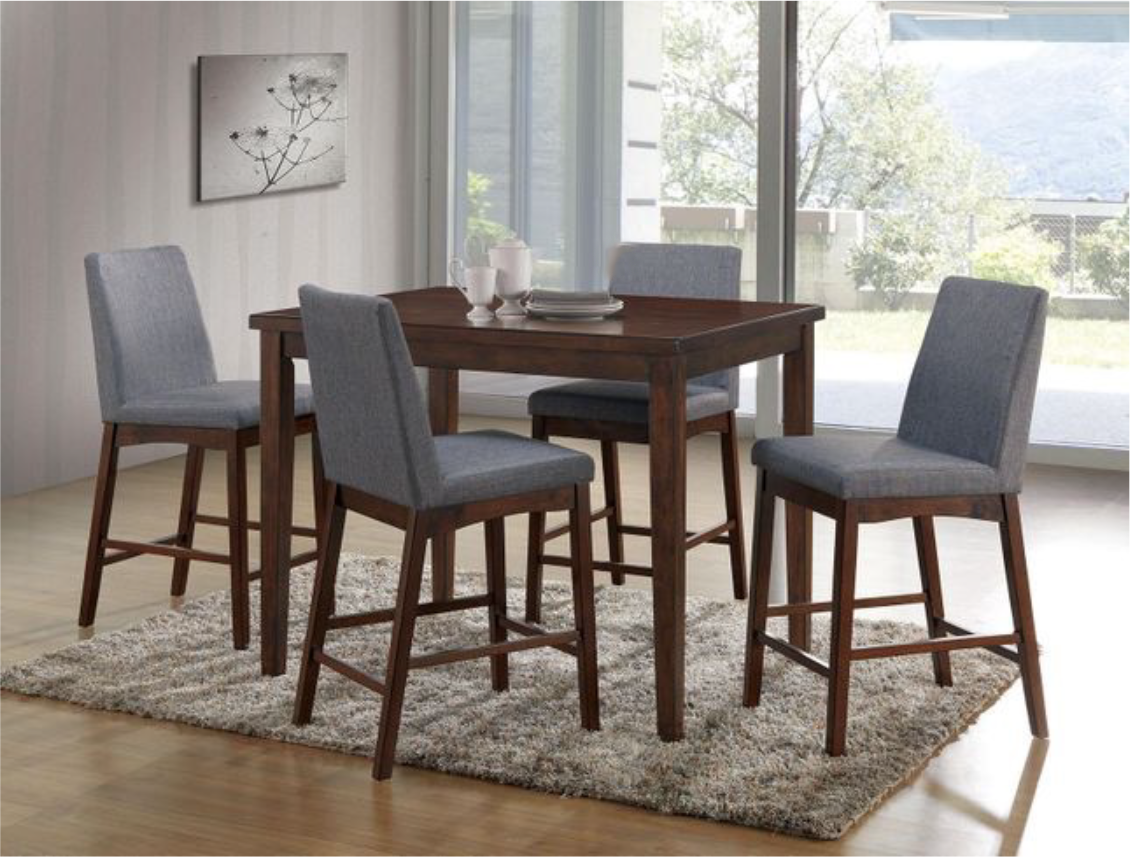 Fashionable Home Decor: Mid-Century Isn't Dead
Photo from Shop Factory Direct
Originally Posted On: https://blog.shopfactorydirect.com/2022/04/18/mid-century-isnt-dead/
Where did this come from?
Last year Mid-Century Modern was predicted to move out of the spotlight. The clean lines and gentle organic curves of the designs became very popular as they gave us a new love for different materials and designs. Bauhaus architects and designers migrated to America as a result of economic changes in Germany after the Second World War and then started a design movement known as Mid-Century Modern.
The Style
Mid-Century Modern is characterized by simplicity and functionality. The style grew in America based on earlier styles such as Bauhaus which began in Germany, and the International style, which grew from the Bauhaus style in America. It has become such a trend today because in "uncertain times" people tend to look for more security in their spaces. And the familiarity of Traditional and Classic design elements is truly an antidote for uncertainty!
Distinguishing Features
The distinguishing features of this style consist of a classic, understated look, and clean lines with minimal fuss.
Functionality is important, as form follows function
Uncluttered and sleek lines with both organic and geometric forms
Minimal ornamentation
An exploration of different traditional as well as non-traditional materials
The juxtaposition of different, and sometimes contrasting materials
How to furnish in Mid-Century Modern Style
As with any period, do not feel a compulsion to create a replica of those times from the architecture to the furnishings to the landscaping. You can, if you feel compelled, but a lot of homeowners just starting out feel intimidated when tackling style they love. It can also prove to be very expensive to get authentic pieces, even though many are still being made or have been revived due to demand. Start by buying one large piece and then build around it. It does not have to be a set, but avoid too many patterns and stay within a color range, especially for wood.
Mid-Century Modern is still a very relevant trend, with popularity still on the rise. Going up 6% just this year alone. It can be hard to find the pieces that you want to start with especially when you are a new home owner. Let us help you. We have all of your favorite pieces from Mid-Century Modern to any furniture style that you are in love with. With everything being up to 70% off in our store we believe that will also help with your furniture home dreams while staying in your budget. Shop your favorite trends now https://shopfactorydirect.com/