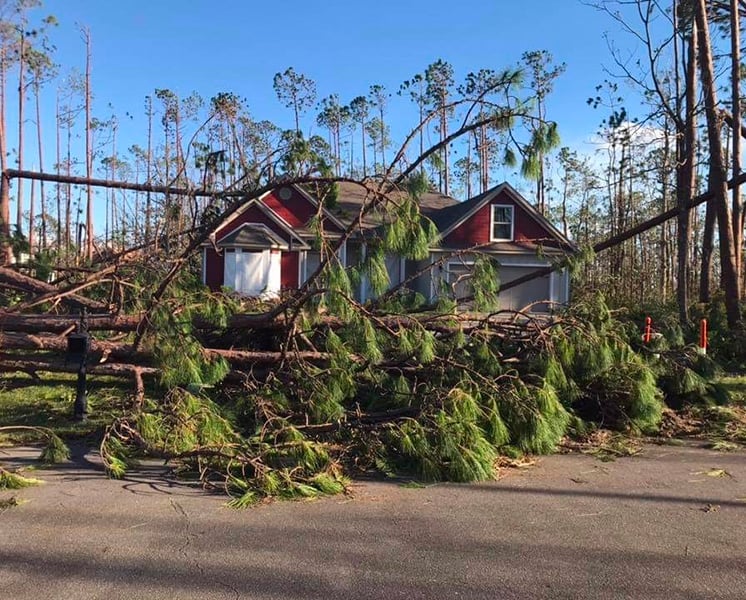 Clearing Your Yard After Storms Orlando Florida
Originally posted on https://mcculloughtreeservice.com/clearing-your-yard-after-storms-orlando-florida/
The Orlando area gets its fair share of stormy weather. While you may take every precaution securing your landscaping before high winds and rain hit, you may still have damage after the storm passes. Learn how to clean up after stormy weather, and when to leave the clearing to an expert.
Check For Downed Power Lines
Before beginning any cleanup efforts, look for downed power lines or any reports of electrical problems in your area. Never venture outside unless it's safe to do so. Keep tuned to local weather and news reports, as well as information from your local electric company and utilities provider.
Clean Up Loose Debris
There are certain aspects of cleanup you can do yourself. For example, cleaning loose sticks, debris, and small branches from the yard is relatively easy to do. Gather these items for recycling or compost. Check your trees and shrubs for signs of damage – while you may be able to prune and repair shrubs yourself, larger trees may require professional help.
Check Your Gutters
If you're comfortable with doing so, check your drainage systems for leaves, branches, and other debris and clean as necessary. If you prefer, get in touch with a gutter cleaning service to do the job.
Stay Away From Damaged Trees
If you notice severely damaged trees in your yard, avoid the area. You have no way of telling if the structural integrity of the tree has been compromised. Call a tree removal or storm cleanup professional, who can tell you if your tree is salvageable, or if it needs to be removed. Any trimming that requires a chainsaw should be left to a professional.
McCullough Tree Service provides tree trimming, tree removal, and storm cleanup expertise all over the metro Orlando area. For more information about the services we offer, please contact us.
We proudly service Orlando, Winter Park, the UCF area, Maitland, Altamonte Springs, Casselberry, Longwood, Sweetwater, Wekiva Springs, Lake Mary, College Park, Heathrow, Oviedo, and Winter Springs for both residential and commercial projects.
https://www.taskeasy.com/blog/2013/11/18/cleaning-up-your-yard-after-the-big-storm/
https://www.savatree.com/hurricane-preparedness-for-trees.html