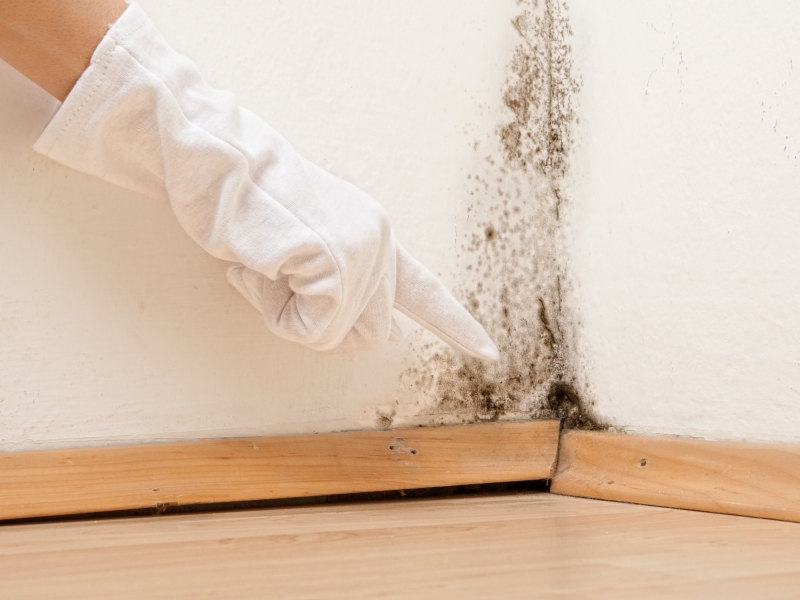 Black Mold: What You Need to Know
Originally posted on https://idrycolumbus.com/black-mold-what-you-need-to-know/
There are thousands of mold strains. Black mold is the most common one but is also the deadliest.
Over time, black mold can cause respiratory issues when you consistently breathe it in. Black mold can also cause a weak immune system and make you susceptible to fungal infections.
Fortunately, killing and preventing black mold is possible. You just need to know what to look for.
How often do you check for black mold? It's something that many homeowners want to ignore or they don't know about the dangers of black mold.
Continue reading to find out all about black mold.
What Is Black Mold?
Black mold, also known as Stachybotrys chartarum and Stachybotrys chlorohalonata, is one of the most common types of mold found in homes and businesses.
Black mold gets its name from its infamous black color, though it can also look green.
Mold grows in moist atmospheres, and black mold is no exception. It's commonly found in the home because it thrives in areas such as the bathroom, kitchen, and basement.
Black mold typically grows because of lack of insulation and leakages in the toilet, shower, and other moist household appliances.
Black mold also grows in specific environments more than others. For example, if you live in a humid environment, you're more at risk of developing a black mold infestation than someone who lives in a dry climate.
Why Is Black Mold Dangerous?
All molds are dangerous to humans in some way, but black mold causes the most detrimental side effects. It's by far the most powerful and toxic of other mold strains.
The toxins in black mold attack the central nervous and immune systems. This is why black mold poisoning causes side effects similar to that of the common cold. Black mold also irritates the sinuses.
In severe cases, black mold poisoning can cause severe respiratory infections.
Symptoms of Black Mold Poisoning
The symptoms of black mold poisoning are similar to symptoms of many ailments. This is why black mold poisoning is impossible to diagnose without identifying black mold.
You should pay attention to these symptoms after discovering black mold in your household.
Wheezing
Coughing
Itchy and red eyes
Stuffy nose
Skin irritation
Some lesser known symptoms include:
Fatigue
Headaches
Allergic reactions
Sinusitis
Difficulty breathing
Fever
Long-term exposure can lead to:
Anxiety issues
Hair loss
Body numbness
Memory loss
Weight gain
Sensitivity to light
Cramps and aches
It's important you clean out the black mold and visit a doctor after experiencing these symptoms.
How to Know You Have Black Mold in Your House
The best way to properly identify black mold is by consulting with a professional. But you can spot the basic signs of black mold.
Black mold looks like black or dark green-colored clusters. They will commonly be seen around an area with heavy moisture of lack of ventilation. Examples include a leak or anywhere that's usually wet such as the shower.
Time to Call an Expert
If you have black mold in your home, it's important to call an expert to identify and remove the mold growths. If you live in Columbus or any one the surrounding communities, take a look at our mold removal services. We've taken a common sense approach to a common problem when it comes to mold cleanup or mold removal.
Renewed Standards in Restoration
With the understanding that our company alone may never change the entire restoration industry. Many of our team members and associates have decades of experience in water damage cleanup and each have made a pact that in the development of iDry Columbus, and in the services we offer to every client, that a renewed standard would be created and used as the approach on every claim.; even if that standard would only apply to the water damage cleanup or property claims that we were involved in.
In making the decision to not enroll in or join "preferred vendor" relationships where the relationship becomes a carrier/vendor one instead of client/vendor due to rate discounts and the reliance on the possibility of future property damage claims; we've taken back the control and returned it to the client, where it should have always been.
Utilizing the latest in technology in drying equipment, low grain refrigerant dehumidifiers, low amp draw air movers and HEPA filtered air cleaning equipment, we continually deliver successful results in the restoration of building and property damage.
Its Restoration Redefined. Guaranteed.
Property damage inspections have been and will always be free of charge and at no obligation to our client. We've chosen to include the use of thermal imaging and highly sensitive moisture detection equipment on every inspection; allowing us to offer detailed and complete information, estimates, and/or proper drying recommendations by identifying areas of concern that may have been overlooked without the use of these tools.
If you find yourself in need of a water damage cleanup company that's redesigning the restoration industry in our client's favor, we would appreciate any opportunity to be of service and will always perform in a manner that we would expect for our own family, home or business.
With service available around the clock and throughout Columbus, Ohio and surrounding communities, we recognize that the need for a water damage repair company doesn't always occur during normal business hours, because of this, we haven't had normal business hours in more than 20 years.