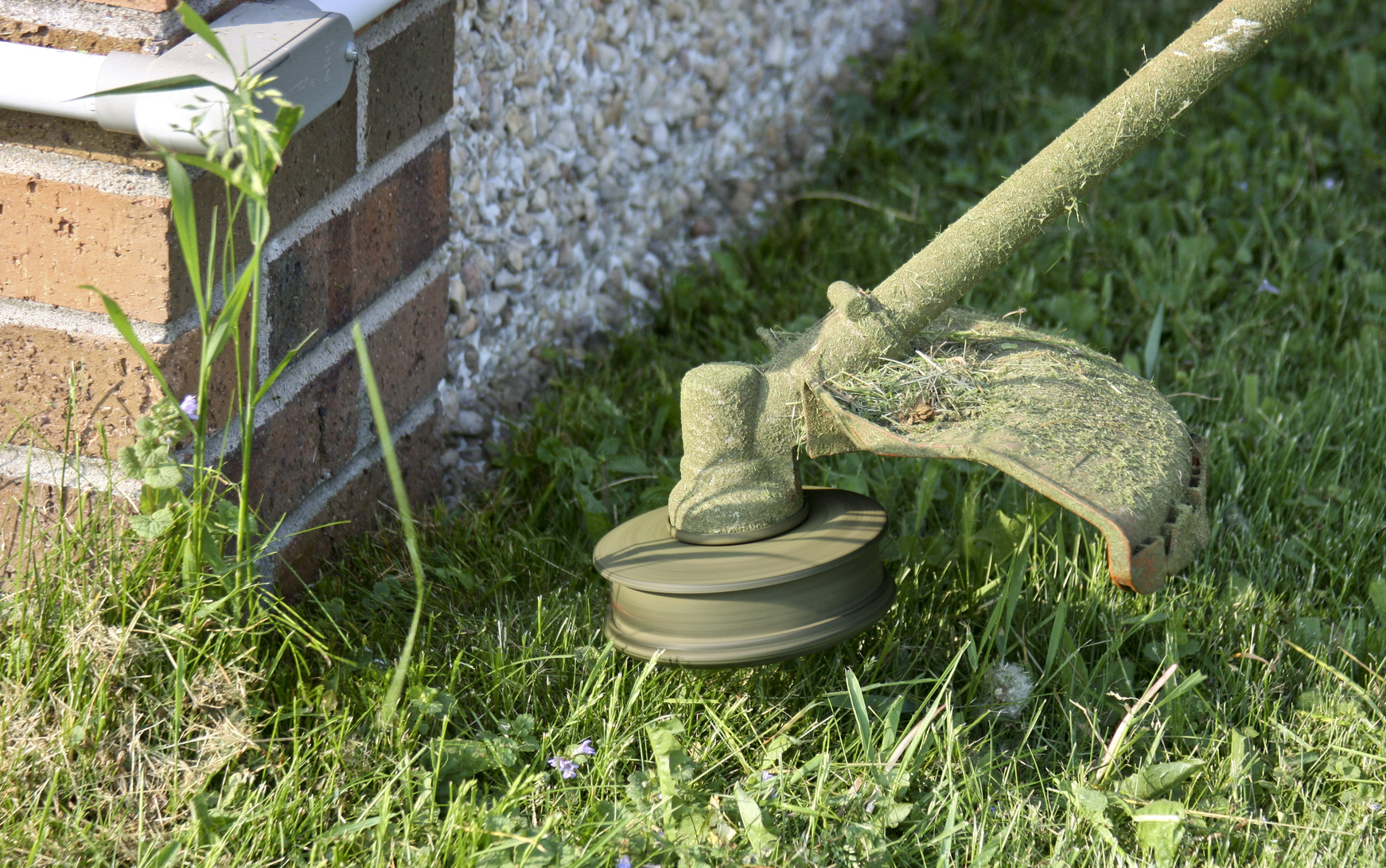 Which is the Best Cordless Weed Eater?
Cordless weed eaters make trimming the lawn easy.
When compared to their gas-powered cousins, cordless weedeaters are somewhat limited in their capabilities.
But their pros far outweigh their cons:
Pros
Push button start
Zero emissions
Little to no maintenance
Quiet operation
Minimal vibrations
Cons
Limited run time
Not as powerful as gas
Convenience and maneuverability alone make them ideal for maintaining small properties.
So which cordless weed eater is best suited for you?
Below you'll find all the weed eater reviews you'll need to get your lawn looking trim.
Cordless weed eater reviews
Let us take care of the shopping. In this list, you'll find a compilation of the best-selling cordless weed eaters found on Amazon.com.
1. Black and Decker LST300
This 12-inch string trimmer and edger includes a 20-volt lithium ion battery pack which allows for 33 percent longer run times.
By utilizing a Powerdrive Transmission, this two-in-one cordless trimmer can cut through overgrowth and heavy weeds quietly and with more power than previous models.
It switches easily from trimmer to edger and has an automatic feed spool, eliminating the frequent "stop & bump" found in other trimmers.
2. Greenworks 21332 G-Max
Greenworks touts this model as the "gas alternative string trimmer."
Similar to the pros noted above, this model emits less noise and vibration, has push button starting, and is lightweight.
The trimming head is adjustable and can be used in three different positions. Additionally, the auto feed line function makes trimming (and edging) easy.
Its G-Max battery runs up to 30 minutes on a single charge and can be used with other G-Max products.
3. Dewalt DCST920B
This Dewalt cordless weed eater features a brushless motor, meaning it operates with greater efficiency and is durable to boot.
With strictly precise power control, its variable speed trigger allows for improved run-time management. A high- and low-speed control switch offers further user control.
Weighing only eight and a half pounds minimizes user fatigue while its bump feed string cuts a 13-inch area.
The battery, however, is sold separately.
4. Worx 32-Volt GT2.0
This model is not only a trimmer but an edger and mini-mower, as well. Its three-in-one capabilities can be switched on-the-fly in a matter of seconds, without the use of tools.
Additionally, the trimmer head can tilt 90 degrees and includes a quick release lever. A quick release lever is also used for fast "telescopic height adjustments."
It's easy to use and the 32-volt MaxLithium battery provides longer run times and greater cutting power.
It also includes three pre-loaded spools.
5. Ego Power+
With a 15-inch cutting radius and a 56-volt lithium ion battery, this weed eater will make quick work of your overgrown lawn.
It features a high-efficiency brushless motor and boasts variable speed controls.
With weather-resistant construction, extended aluminum shaft, and in-line grip, this weed eater is highly durable yet lightweight.
6. Ryobi RY40220
This trimmer boasts the trademarked Gas-Like Power, making it one of the most powerful cordless trimmers.
Adjustable cutting widths, between 13 and 15 inches, makes this a highly versatile tool. And with the Reel-Easy bump feed string heads, reloading is made quick and easy.
Additionally, it's already long battery life is complimented with variable speed controls so the user can easily adapt to the situation and further extend battery life.
Were these weed eater reviews helpful? Leave a comment below and tell us what your favorite cordless weed eater is!