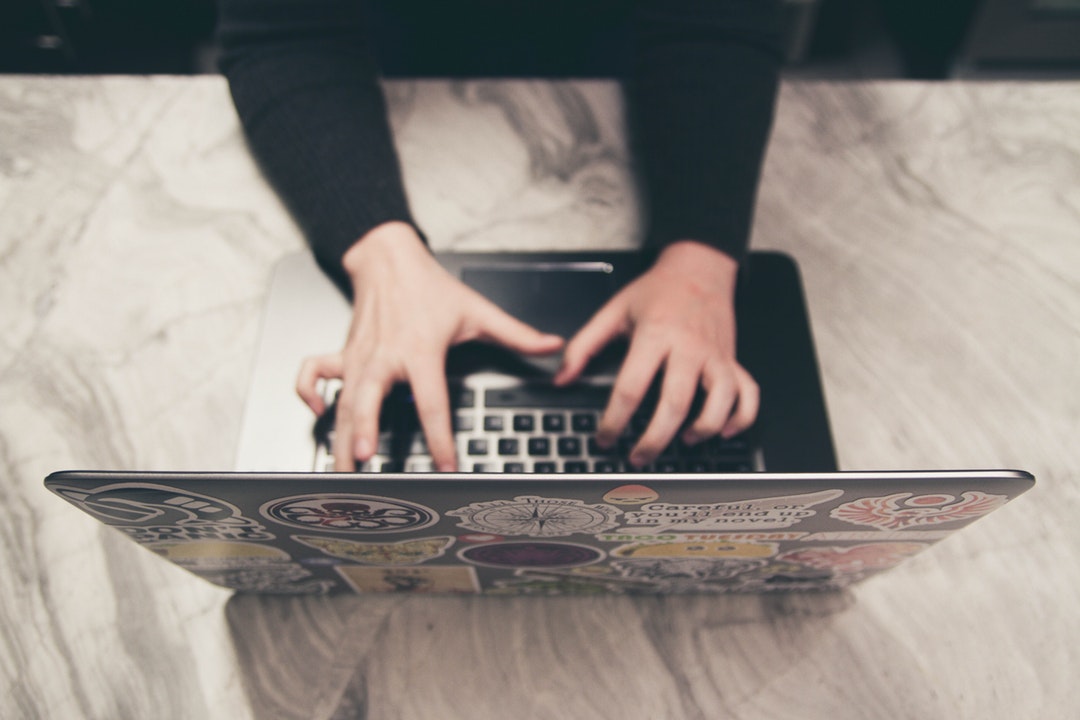 8 Must-Know Tips on Outsourcing Articles and Content Creation for Maximum Results
Creating great content takes time.
Indeed, the majority of marketers take at least 1 to 2 hours to write a blog post of 500 words.
That might not sound too bad. But in reality, the writing is only the first step. Keyword research, proof-reading, editing, optimizing for SEO and publishing are all to come. And they all take time.
Oh yeh, then you've got the social shares to do, the email marketing to complete, the updating and repurposing of old content to accomplish, landing pages to create…the list goes on.
The amount of work that goes into creating and distributing content can feel overwhelming. It almost feels like there's too much for one person to do. And that's because there is!
Keep in mind that many companies have entire teams of people working on their content creation. But what if you don't have that luxury? What if you're a lone wolf, or a tiny team, trying to stay on top of everything?
Outsourcing articles and content creation may be the way forward. But how do you do it while maintaining the quality your business and audience expect?
Keep reading to find out.
Why Outsourcing Makes Sense
Outsourcing involves hiring a third party to do work on your behalf.
It's becoming increasingly common. Indeed, the global outsourcing market was valued at USD $85.6 billion in 2018. Clearly, ever more individuals and organizations are opting to outsource their operations, including content creation. But why?
Well, there are numerous advantages involved.
We've already seen how it cuts down on your workload. But outsourcing actually saves money too (think cost savings on hiring staff, paying salaries, funding sick days and so on). Furthermore, it restores your focus to core business tasks. Oh, and you hire experts that guarantee high standards.
That's just to name a few of the benefits!
8 Top Tips for Outsourcing Articles and Content Creation
Outsourcing solves many of content creation problems. But only when it's done right!
Here are 8 tips to make sure your outsourced content is the best it can be.
1. Create a Content Marketing Strategy
The basis of great content is a solid content marketing strategy.
You need to know what you want to create and why you want to create it. This is your guide to writing awesome articles. You know what you need.
It's impossible to create great content without a solid strategy. Decide your goals and what you want to achieve. This will feed into effective outsourcing.
2. Know What You Want to Outsource
Having a content marketing strategy helps you know what exactly you want to outsource.
It starts with assessing the strengths of you and your current team. What can and can't they do? Outsource anything they struggle with and can't do in-house.
The same goes for writing. Know the sorts of articles you can't, or don't want to write. Then outsource these titles and tasks to capable writers.
3. Pay Attention to Current Trends
You can ensure a solid ROI from your outsourced articles if you know what the current trends are in the market.
It's your job to keep an eye on popular, trending topics, news, and conversation. Ask your outsourced writers to create articles in line with these. You're far more likely to see results with topics that are already popular.
4. Create a Training/a Guide
You don't expect a new employee to enter your team and do well without the appropriate training.
The same applies to your outsourced content creators. They'll require some training or a guide, that explains exactly what's expected of them. Be sure to write one to help them improve their writing in line with expectations!
It's helpful to include particular metrics in this. How many links do you want? Where should the keywords go? How many articles should be written per week? Outline all of this in your guide. That way the writers know what's expected of them and you can track their performance easier.
5. Use a Content Creation Platform
Content agencies have teams of tried and tested writers waiting for work.
You speak to them about the writing you require. They pay their writers to do it. It's a win-win-win. You get easy access to great writing, the agency gets business, and the writers get work.
Find a content creation platform that works for you, and develop a relationship over time. That way they'll gain a solid understanding of what you're looking for in your content.
Click here to see how it works in more detail.
6. Expect and Accept Revisions
You can't expect the perfect content off the bat.
Even the best writers will need direction and guidance. See first drafts as an ability to offer feedback and reach the standards you're after in later versions.
7. Offer Writer Rewards
Happy employees and hard-working employees.
That's true of your outsourced writers too. Consider offering certain rewards for awesome content. This will incentivize a higher standard of work. You could offer financial incentives or prizes for great pieces.
8. Employ an In-House Editor
An in-house editor is an important way to guarantee the quality of the content you publish.
Never accept an article off the bat and publish straight-away. That's a recipe for spelling mistakes, poor grammar, and potentially incorrect information. Always get some to edit the work.
Always proof-read and edit the outsourced pieces that come through. Any serious issues can be sent back to the writer for corrections.
Time to Get Outsourcing
There you have it: 8 top tips for outsourcing articles and content creation, for great results every time.
Content creation can be a time-consuming, onerous task that falls outside of your team's strengths. Outsourcing is a great option, especially as it offers a range of other benefits to you and your company. However, it can be difficult to guarantee quality.
Hopefully, the tips here will help you maintain the standard of work you expect.
It all starts with a content creation strategy. From there, work out what you need to outsource, and pay attention to current trends that can guide your outsourced content. Offer training, or a writing guide too.
Content creation platforms are a great way to access high-quality work too. Expect and accept revisions to pieces, and offer rewards for great writing too. Finally, employ an in-house editor to check through articles that come your way.
Keep these tips in mind and you'll have awesome outsourced content in no time at all.
Like this piece? Be sure to check out all of our content-strategy related advice.